Here's Your Chance to Upgrade Your Windows 7 or 8.1 to Windows 10 for Free (Offer until Dec 31, 2017)
'
Microsoft gave free Windows 10 upgrade offer to existing Windows users when the tech giant officially launched the latest Windows operating system some two years ago. The offer officially ended on July 29, 2016.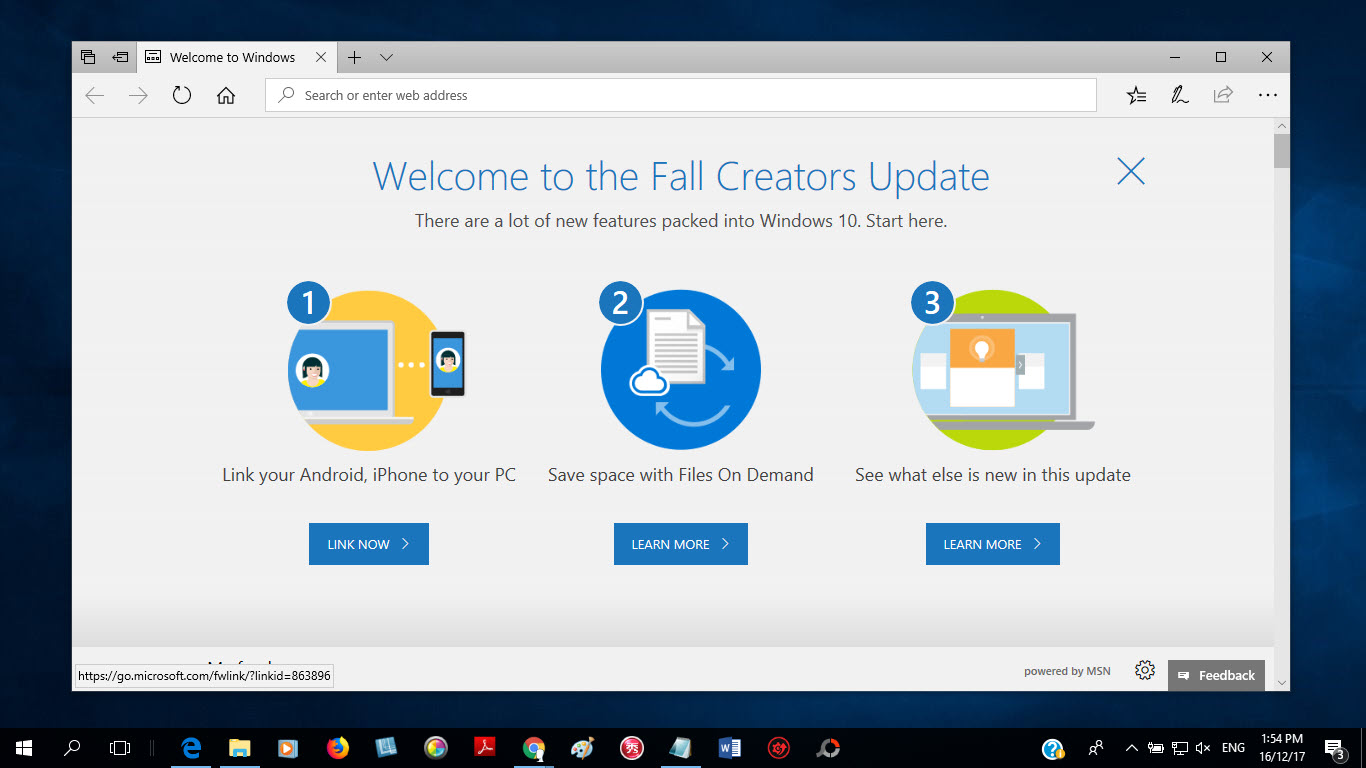 However, with more and more great features and improvements that the Windows 10 brings to its users with each update (Check out the latest features in the recent Windows 10 Fall Creators Update), it's just a matter of time before existing users running Windows 7 or Windows 8.1, make the decision to switch to Windows 10.
The question is can they still get the upgrade legally and at no cost? The answer is yes! But you need to be quick before the offer expires on December 31, 2017.
How to Upgrade Your Windows 7 or Windows 8.1 to Windows 10 for Free?
This free Windows 10 upgrade offer is meant for users who use assistive technologies on Windows. Somehow, anyone can take advantage of the free upgrade offer to switch their older Windows to Windows 10. It seems unethical though if you don't really use these technologies in the first place. But if you don't care about the ethical issue, you can just proceed. 
First, head over to the offer page. Click on the Upgrade Now button to download the Windows 10 Upgrader setup installer to your computer.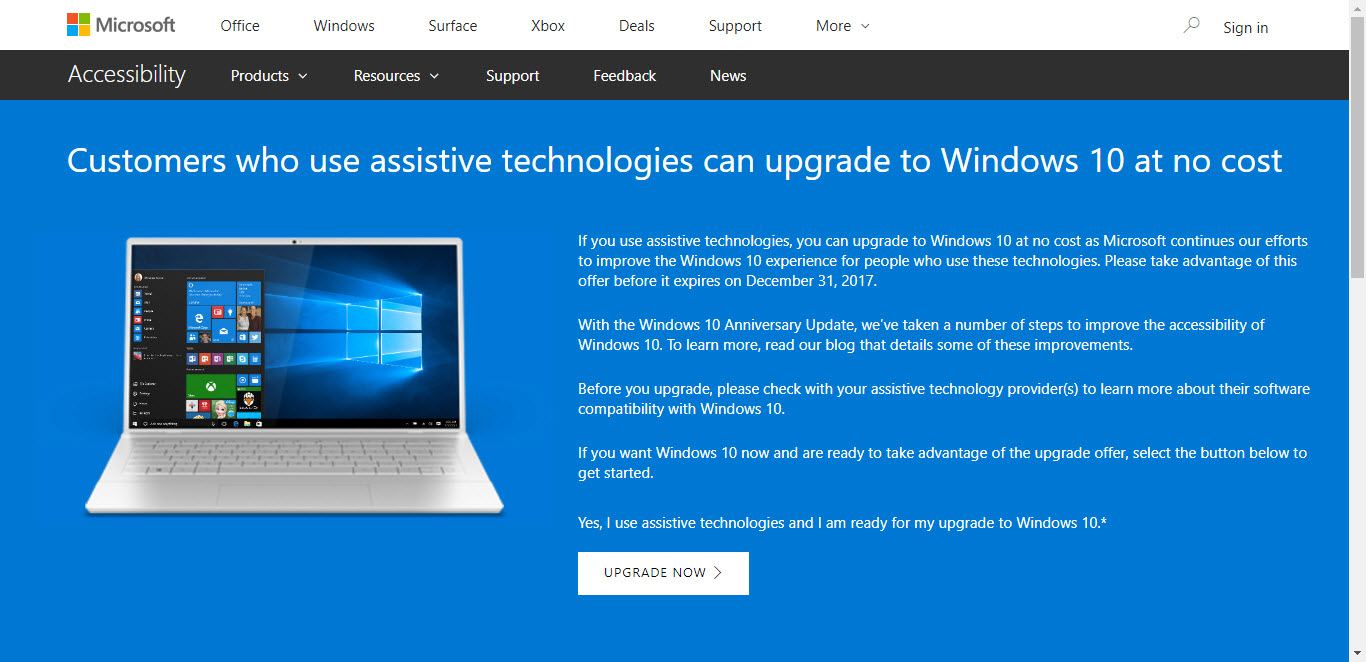 Run the installer and follow the on-screen instructions until your computer is successfully upgraded to Windows 10. It's going to take a while for the upgrade tool to download and install Windows 10 on your computer. Don't worry about all your personal files and folders, they are still intact even after the upgrade. So just sit back and relax. 🙂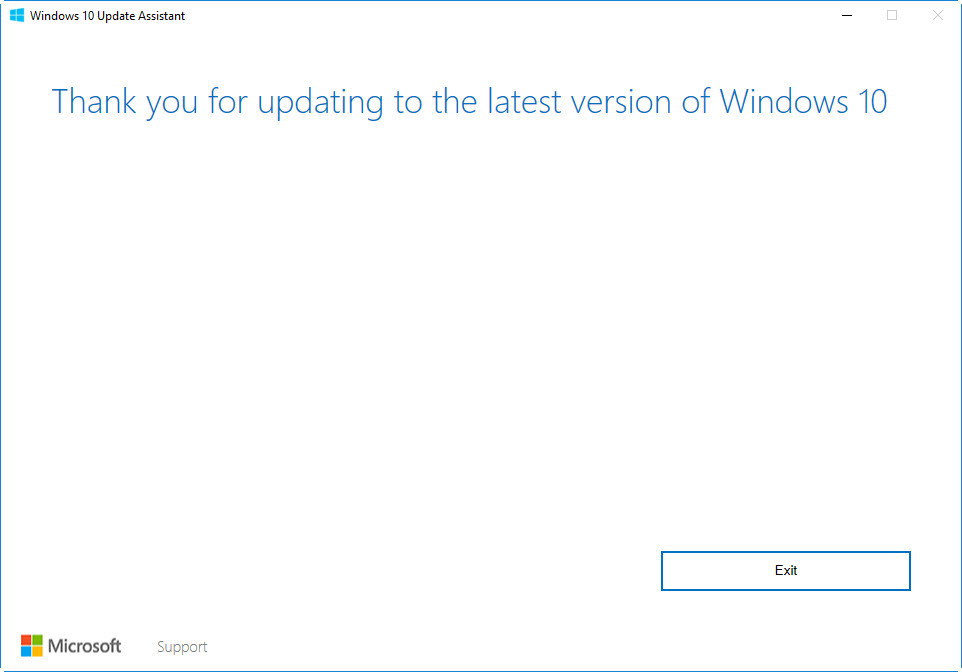 Note that the offer is only limited to computers running either Windows 7 SP1 or Windows 8.1.