How to Create Your Own Windows 10 Christmas Theme?
'
There are a handful of Christmas theme packs for Windows 10 that we've shared here a while ago. But do you know that you can create your own Christmas theme for your desktop. It doesn't require installation of any third party software and it is not as difficult as you think it might be.
Here's an example of the Christmas theme that we've created, with Christmas background and red color scheme.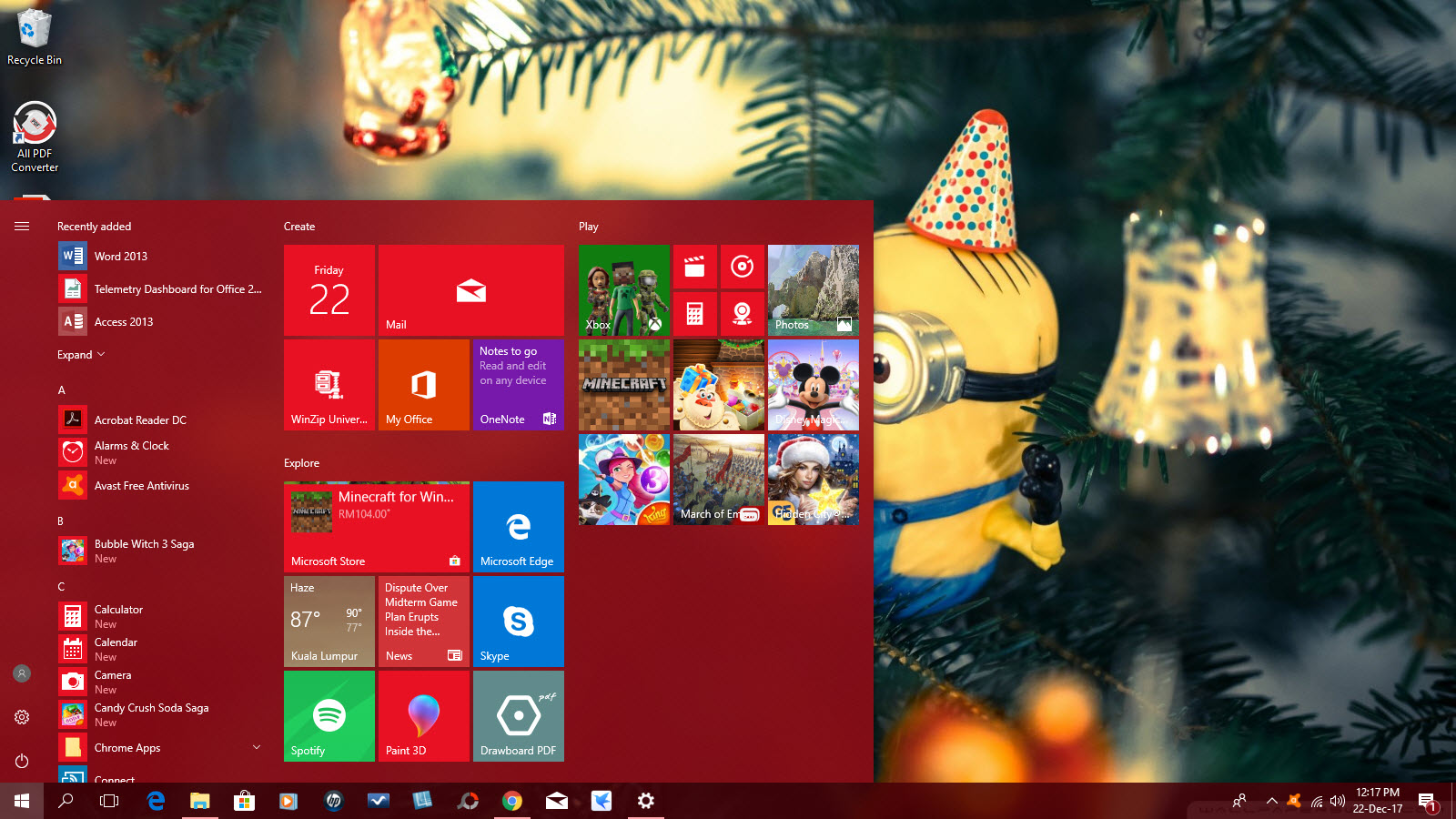 Wanna try it yourself? We've prepared a step-by-step guide to help you in creating your first own Christmas theme for Windows 10.
How to Create Your Own Windows 10 Christmas Theme?
1. Look for Christmas wallpapers from the internet. Here are a few websites with quite a huge collection of Christmas wallpapers to choose from. You may want to get the same resolution for your wallpapers i.e. 1920 x 1080 px.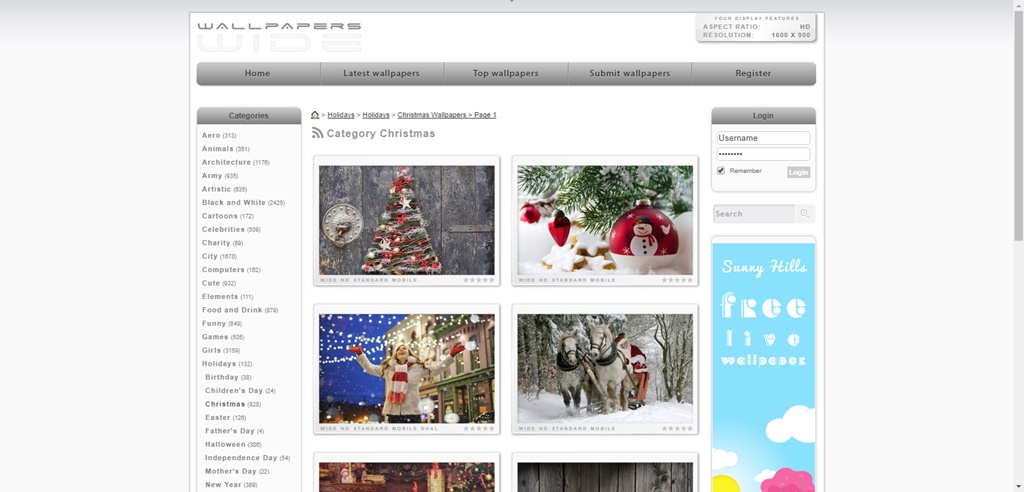 2. Move all the downloaded Christmas wallpapers into the same folder.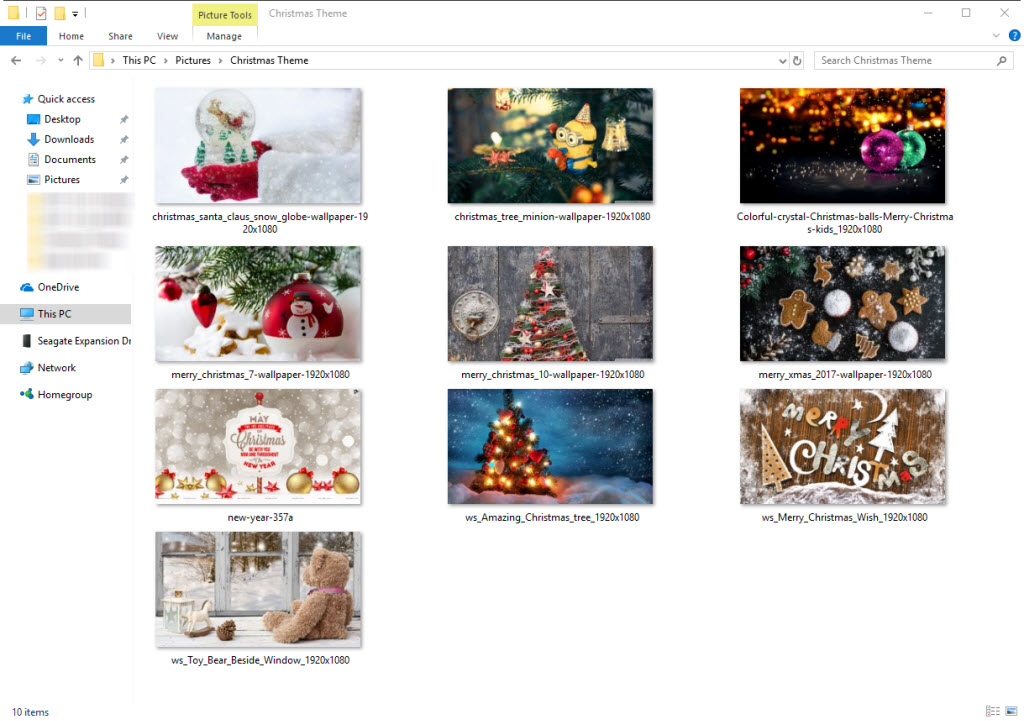 3. Press Windows key + I (or Start button > Gear icon) to open Windows Settings. Select Personalization.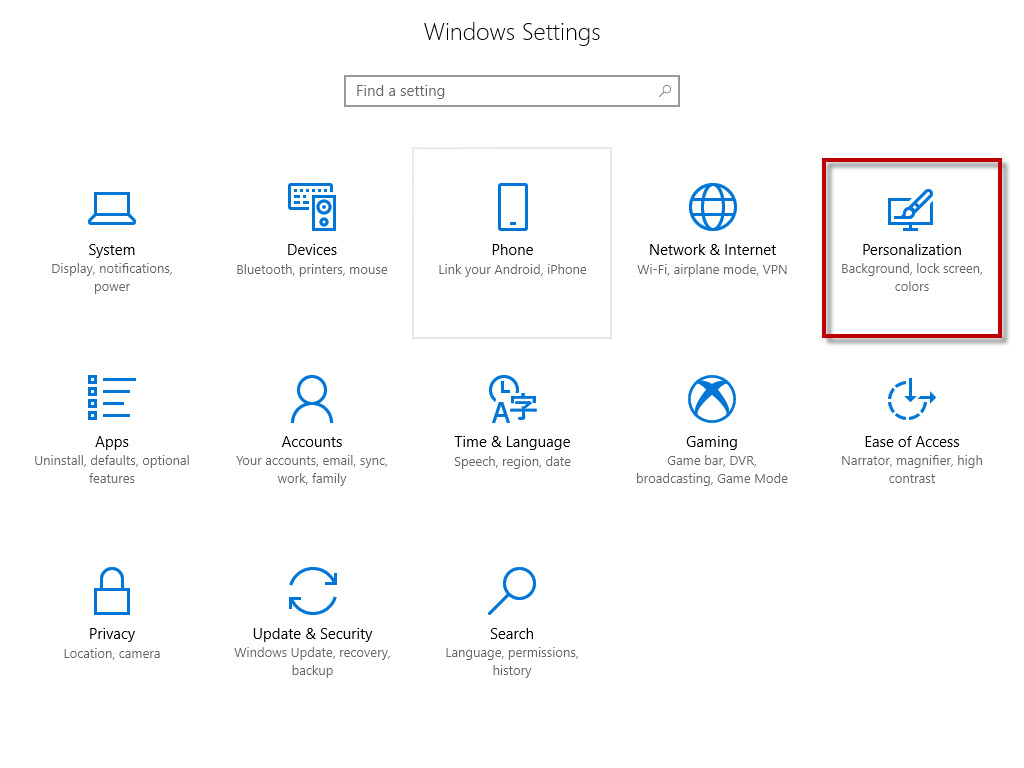 4. Click on Themes. The things that you can customize are the background image(s), color, sounds and mouse cursor. So we start with the background first. Click Background.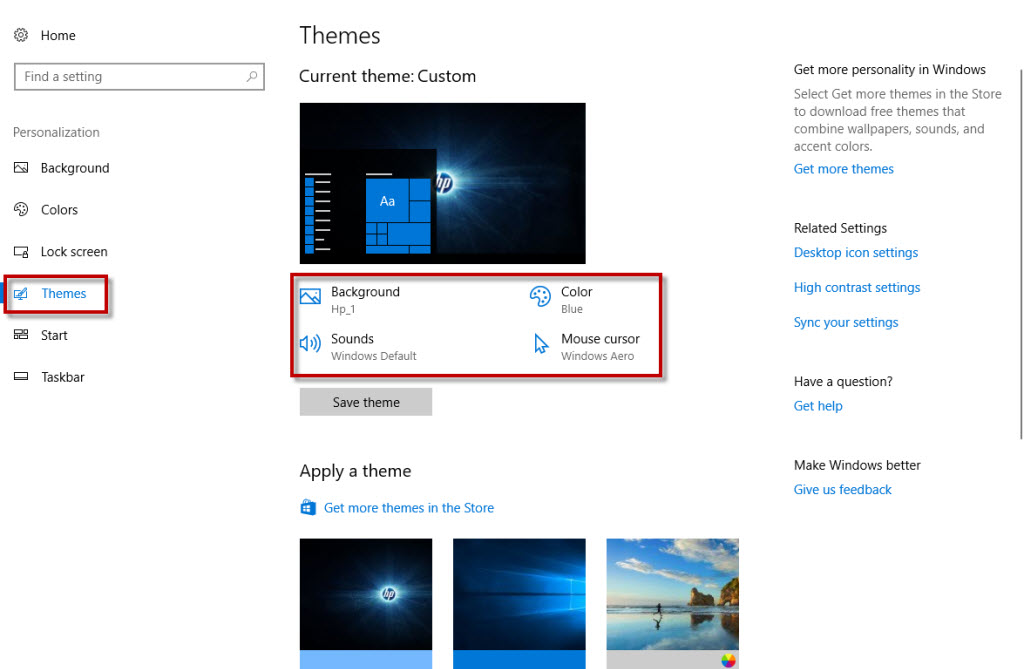 5. In the Background section, choose Slideshow mode for the background, since you have downloaded quite a number of Christmas wallpapers. Then click the Browse button to locate the folder where you put all the wallpapers inside. Other settings you can configure include the time interval between each background, ability to shuffle the images and choose a fit for your background.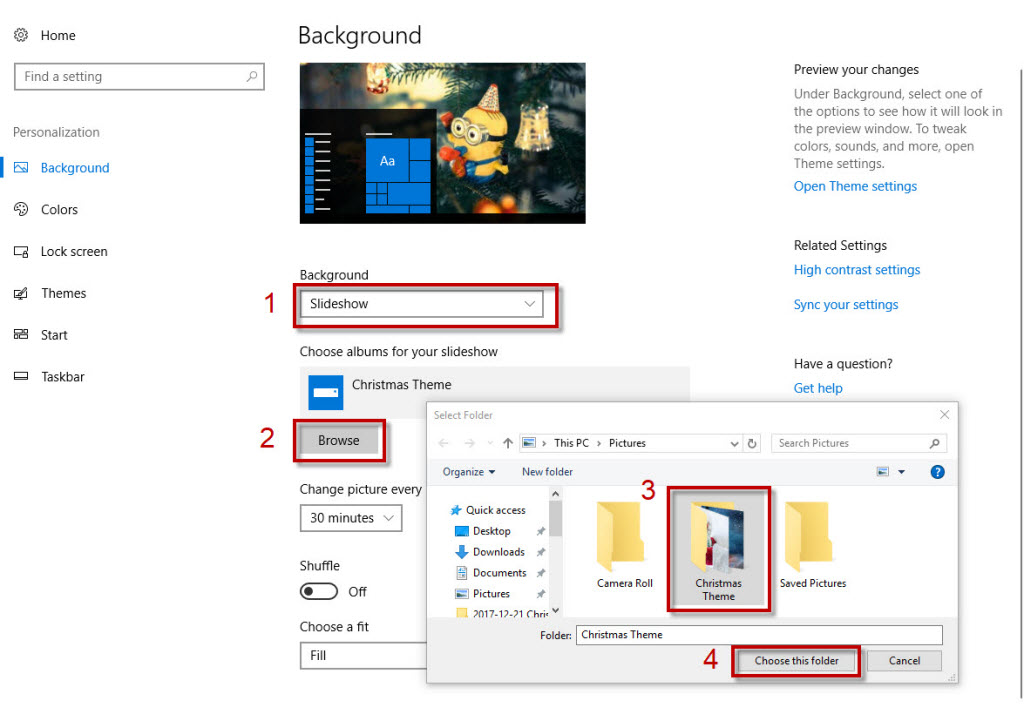 6. Next, choose the color scheme for your theme. Click Colors from the left panel. Choose a red color scheme. The color will applies to your Start menu tiles background as well as the border around windows. There are two check boxes that enable you to apply the same color scheme to your Start menu, taskbar, action center and title bars.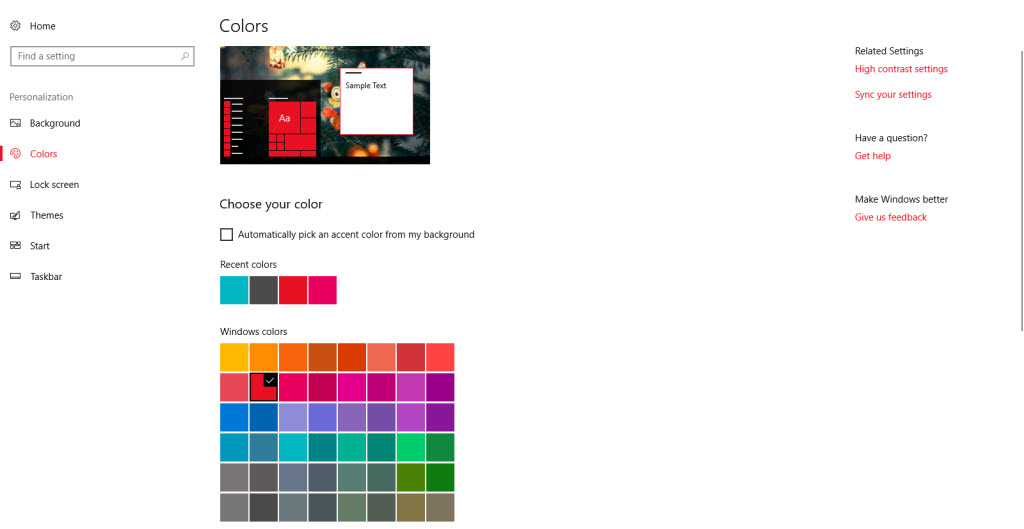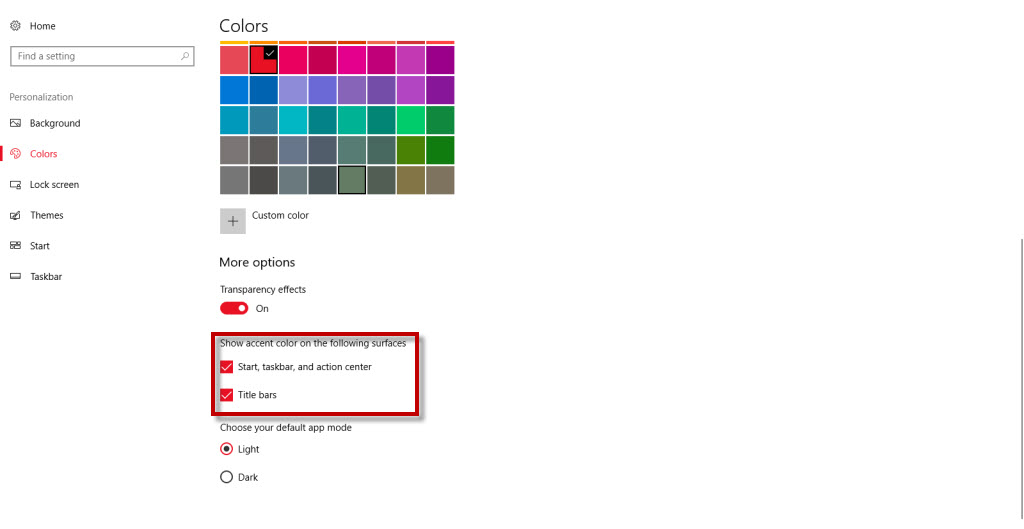 7. Next, go to Themes > Sounds. You can configure the sound scheme of your theme. You can get free Christmas sounds and music from Freesound or Free SFX (or any other free sound effects websites). You need to sign up an account with Freesound in order to download the sounds. We set this lovely music to play every time we switch to this theme. You can set the music to play when opening or closing a program, or any other events that you think suit you. 🙂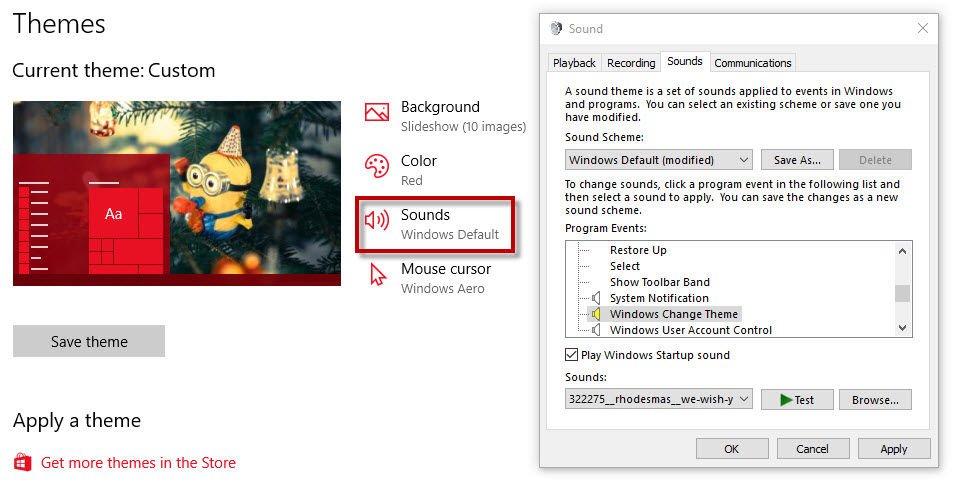 8. Once you have done with applying the Christmas sounds and music to events in Windows and programs, click on the Save As button and save your new sound scheme as Christmas.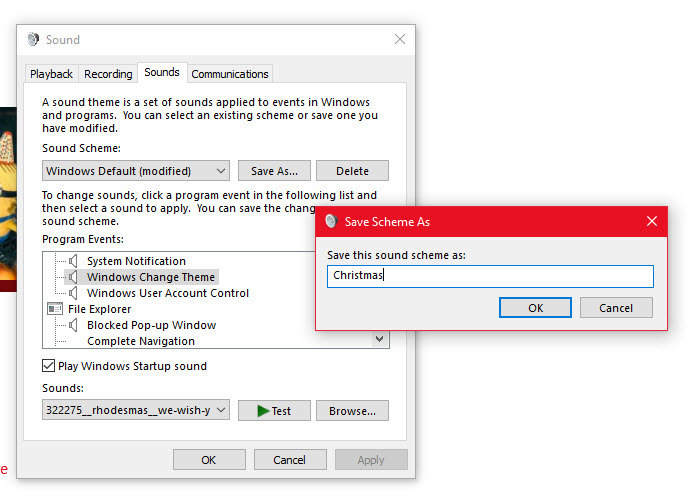 9. Next, click Mouse cursor to configure the mouse cursor scheme. You can replace the default mouse cursor with this snowy ones (download it if you prefer this). After download, go to Normal Select > Browse, to browse for the snowy cursor that you've downloaded. Click the Save As button and name to the cursor scheme as Christmas.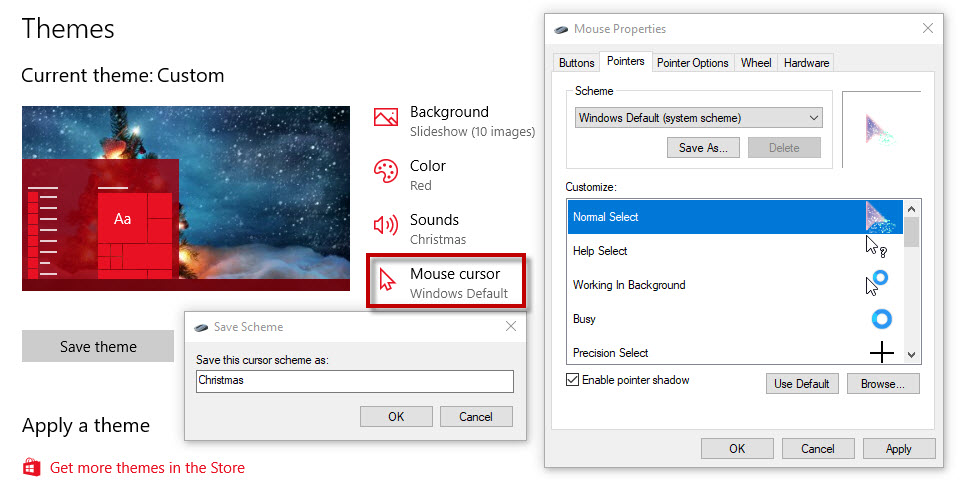 10. Now that you have done with every configurable settings. Click Save theme and name your new theme with the name you prefer. Done. You've just created your first ever Windows 10 Christmas theme. Follow the same procedures to create other themes.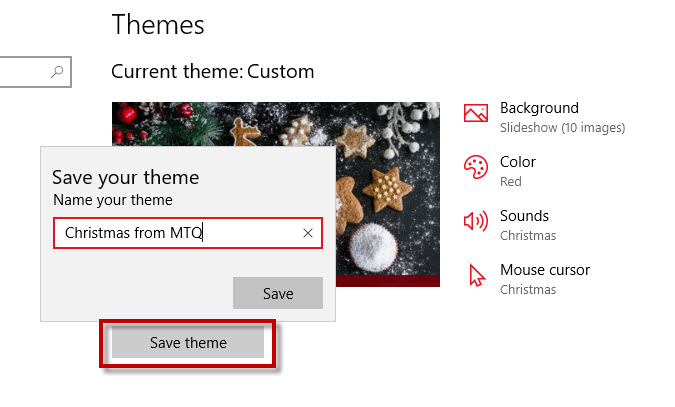 Extra : Do you know that you can share your Christmas theme with others. Simply right-click on your Christmas theme > Save theme for sharing, and save your theme as a .deskthemepack file. You can share the file with your family and friends via social messaging apps or have it uploaded to Google Drive or Dropbox, and share the link to download the file.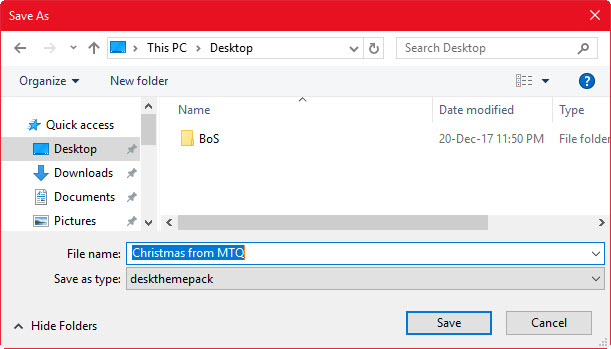 If you want to use the Windows 10 Christmas theme that we've created, feel free to download it.
Download Christmas from MTQ theme for Windows 10 (8.83 MB)
Other than a custom Christmas theme for your Windows 10 desktop, you can consider adding other stuffs to your desktop too, like adding snow falling effect, Christmas screensavers and animated Christmas trees, globes and countdown clocks.