All-new Clean Master for PC comes with Junk Cleaning, PC Boosting dan Privacy Protection
'
Cheetah Mobile has launched all-new version of Clean Master for PC on October 30, 2017. The PC cleaner and optimization tool is available as free standard version as well as premium version. The latter costs $29.90 for 1 year subscription license.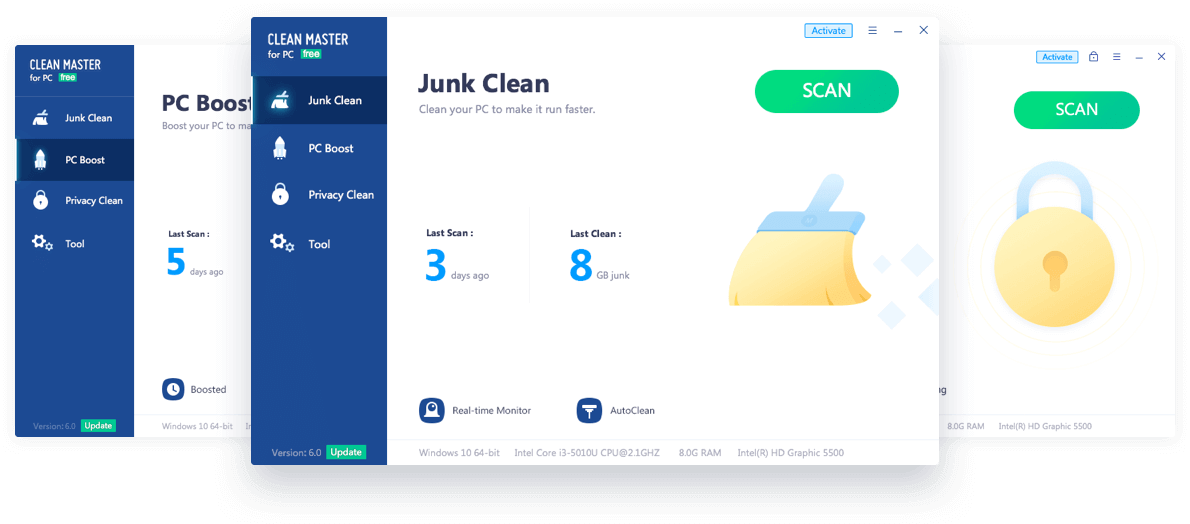 In the new standard version, users get to scan and clean system, residual and registry junk files of over 1000 programs, as compared to just half the number in the previous version.
The scan result is arranged into 8 categories of junks from Windows, Software, Browser, Social software, Multimedia, Malware, Game and Registry.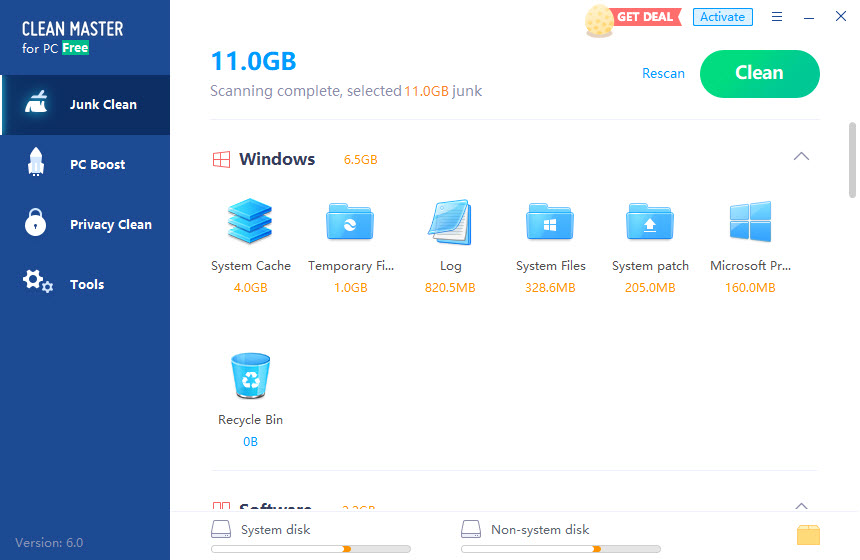 Besides junk cleaning, the developer has added two new features :
PC Boosting : With one click, users can stop unnecessary startup programs, speed up boot time, and intelligently optimize system and network settings to prevent lagging to increase overall performance.
Privacy Protection : Users can quickly eliminate six types of privacy risks, lock out intruders, and remove risky browsing records with the anti-tracking feature.
These features can be accessed from the left panel of the main window. In addition to that, you can set the software to auto-clean junk files as well as enable browser anti-tracking from the Settings (click on the three horizontal lines icon at the top right of the window > Settings). Didn't I mention the freeware has a new look? 
As for the premium version, you get extra features like the ability to recover lost files from your PC and help you to fix Windows drivers and update to latest versions. Clean Master for PC has database of more than five million devices and drivers.
Clean Master for PC (Standard version) is free for download and is compatible with Windows 10, Windows 8, Windows 7 and Windows XP.