Create Dancing Elf Christmas Video Greeting Card with Elf Yourself
'
Sending Christmas cards have been a tradition since the eighteen century. Nowadays, people are still enjoying sending the cards especially when the internet has a lot to offer, such as the animated and video Christmas cards. It's sure fun and free too (mostly), I promise you! 🙂
Okay, how about we try the free Elf Yourself holiday card today? Elf Yourself, powered by JibJab.com, allows you to turn yourself, family, friends, colleagues or just about anyone into singing and dancing elves, and share the dancing elf video with your family and friends.
Check out – 5 Free Android Apps to Create and Send Christmas eCards on the go
You can create up to five dancing elves in the Christmas holiday card. Only JPEG and PNG images can be uploaded (from either computer, Facebook or webcam) to create your group of elf characters. The maximum size for each image must not exceeded 3MB.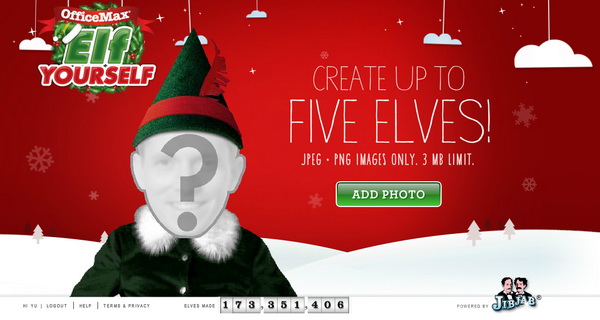 Simply upload photo for each character and adjust the uploaded photo's size and position to fit nicely on the character's head.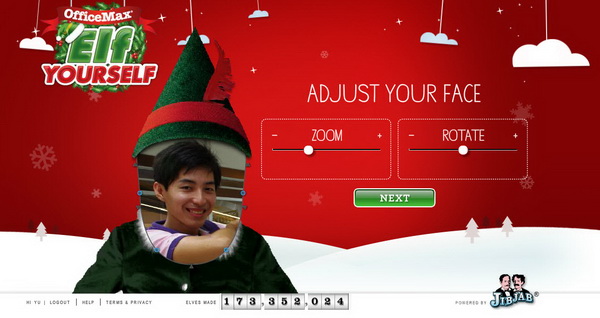 Position your mouth as well and you're done with one character. 🙂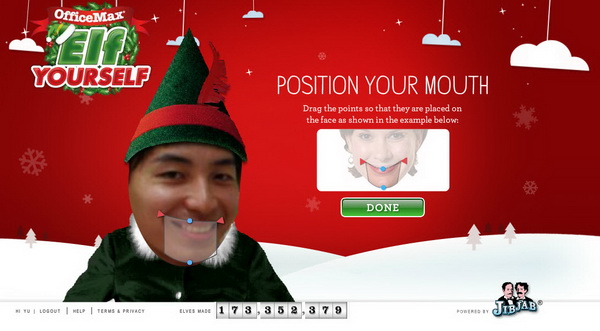 You can add more photos or select the dance video.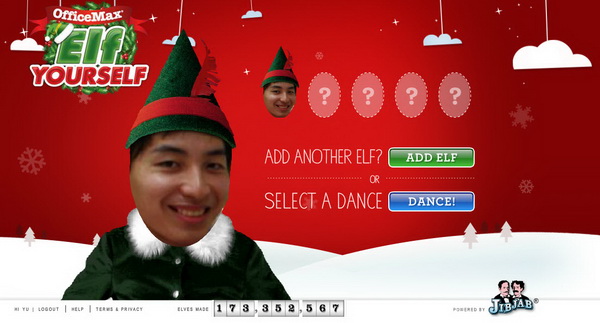 Elf Yourself offers nine dancing elf videos including a new video titled "Funk," Hip Hop, Disco, 80's, Country, Singing, Surf, Charleston and Elf Classic. I chose the Hip Hop version.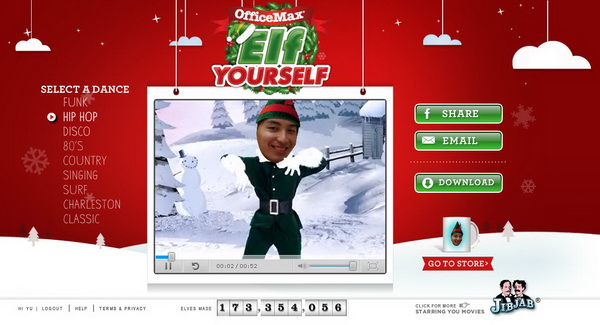 Now, you've completed the dancing elf video and ready to share it with others. You can share the video via email, Facebook, Twitter, blogs, or embedded into a website.
Every video will expire on January 15, 2012. So you might want to download the video to your desktop for storage, but you must willing to pay some money, it costs $4.99 to download!
Create your Personalized Dancing Elf video
P.S : Here's my version of Dancing Elf video. Click to watch!
[UPDATE 25/11/13] You can create dancing elf video on-the-go too with ElfYourself for iOS.
[UPDATE 15/12/14] Also available on Android.