Download Safe Windows Applications with Avira SafeApps
'
If there is one 'trap' that Windows users try very hard not to fall into, that must be the mistake of downloading harmful software (that they thought are legitimate) to their PCs.
Well, if all you want are safe PC software for your Windows, Avira SafeApps is more than willing to help you. 🙂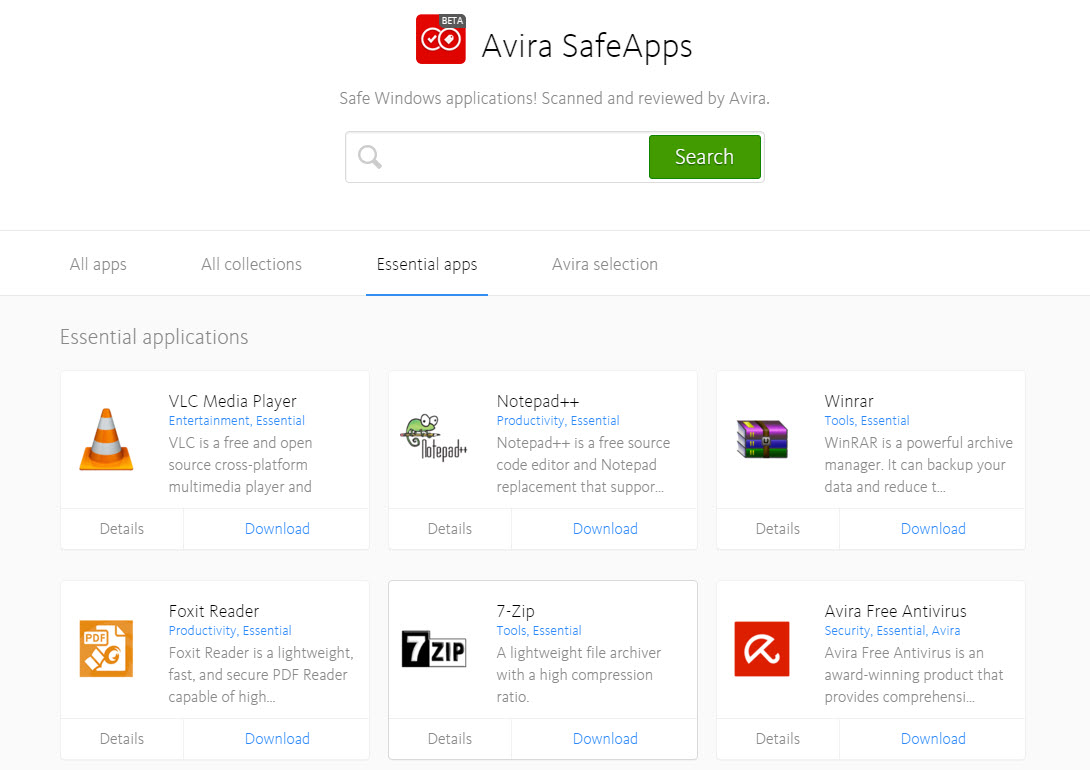 Avira SafeApps is a secure download portal (currently in beta) that houses a collection of Windows applications. Here, you can rest assured that all the Windows applications available for download, are free of malware and junkware.
The antivirus maker actually takes the trouble to scan and review those Windows applications for threats. How secure is Avira SafeApps, you may ask?
Check out the 5 steps that Avira takes before a particular software made it successfully to SafeApps. Even the download process is secure!

However, the applications available for download are rather limited. At the time of writing, there are not more than 70 listed applications in Avira SafeApps. Nevertheless, the number will only increase with time. Check out SafeApps today.