Set Bing daily image as desktop wallpaper in Windows 10
'
In our previous article, we've shown you on how to set Bing daily image as lock screen in Windows 10. Today, you are going to find out how to get the Bing image to your Windows 10's desktop.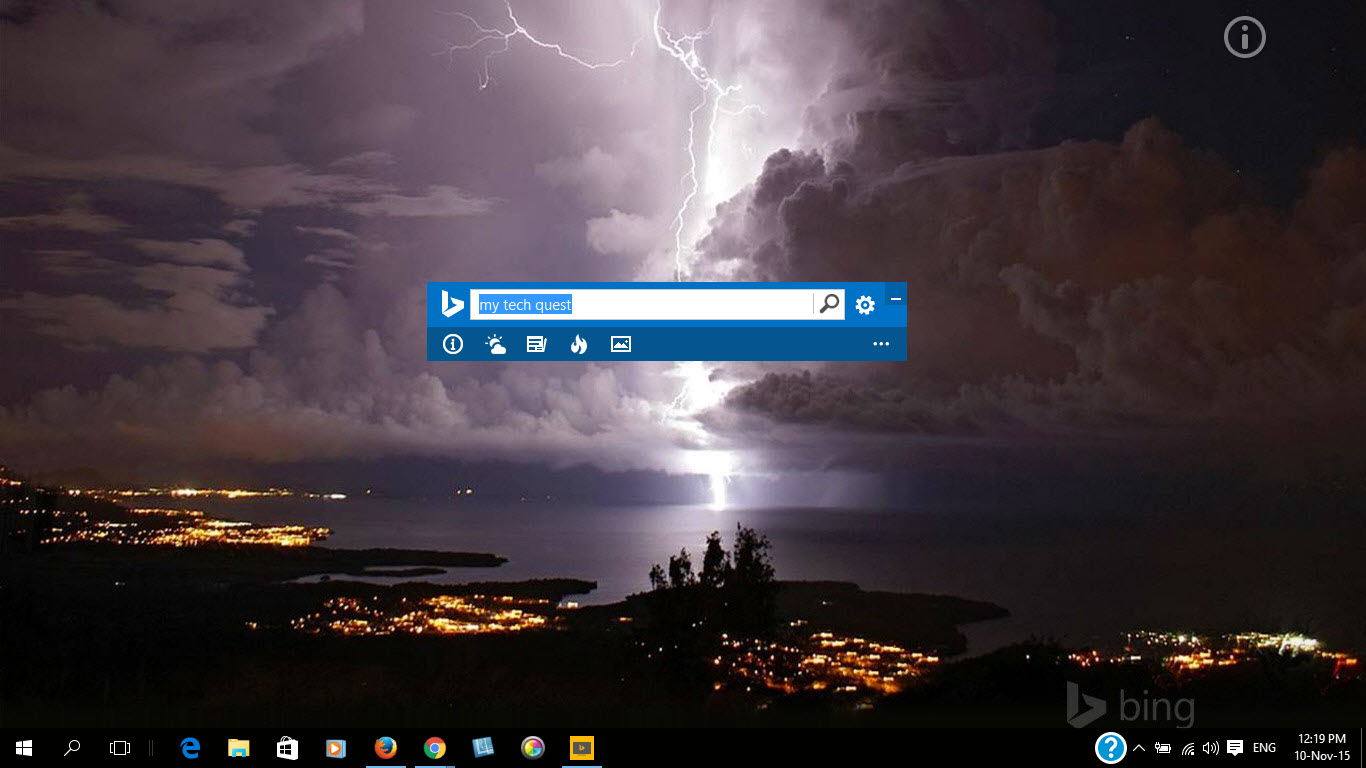 All you need to do is download and install Bing Desktop in your computer. The tiny tool doesn't just work for Windows 10, but also previous Windows versions like Windows 8.1/8 and Windows 7.
To set your desktop background to Bing daily image, simply click on the 'i' icon.

Check the box to allow Bing Desktop to automatically set your Windows 10's desktop background to Bing.com homepage's wallpaper. In addition to that, you can manually select one of the 9 latest Bing images as your wallpaper.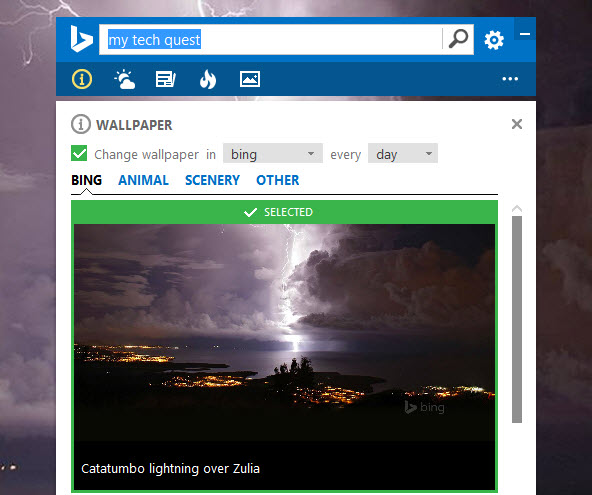 Other than Bing images, there are Animal, Scenery and Other wallpapers to choose from.