How to stop Facebook videos from autoplay?
'
We don't know how many users love to have videos to automatically play as you scroll down the news feed. Honestly, we don't appreciate that. :p And if you are like us who dislike video autoplay, read on to find out on how to disable autoplay for Facebook videos, on desktop as well as on Android.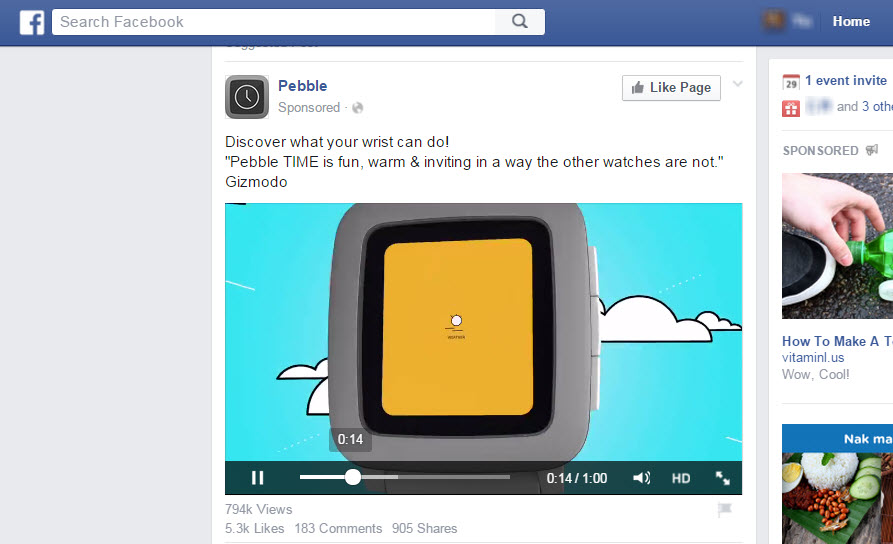 For desktop, look for the down arrow icon at the top right of your Facebook page, click on it to reveal a list of option. Click the "Settings" option. In the Settings page, click "Videos" from the left panel. Change auto-play videos settings to Off.

For Facebook app on Android, tap on the Menu icon (the one with three horizontal lines), then tap App Settings. Finally, set the auto-play videos settings to Off. Choose Wi-Fi only if you want videos to auto-play only when your device is connected to Wi-Fi.