First Look at HTC Desire S #Maxis10
'
I've been waiting for the review unit of the successor of the HTC Desire for the Maxis10 reviewers programme since Friday. Finally, after four days of waiting, the HTC Desire S has finally arrived at my door step this afternoon. 🙂
I must say, I am very excited to get hold of the "new" Desire S (alongside with my "old" Desire phone)!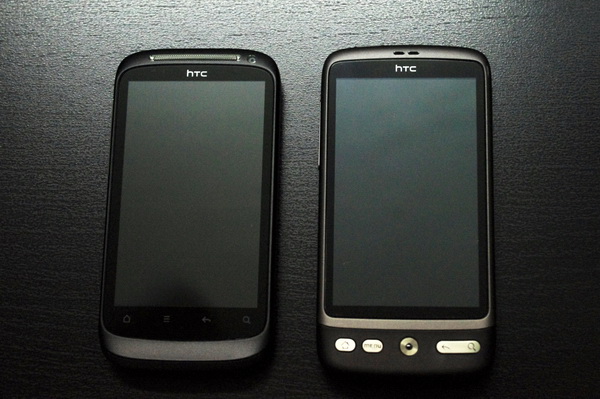 In the first review article of the HTC Desire S, I shall take a brief look at HTC Desire S and share the unboxing, tech specifications and my initial impressions on the Android-powered smartphone.
Here's the red-and-white package couriered to me.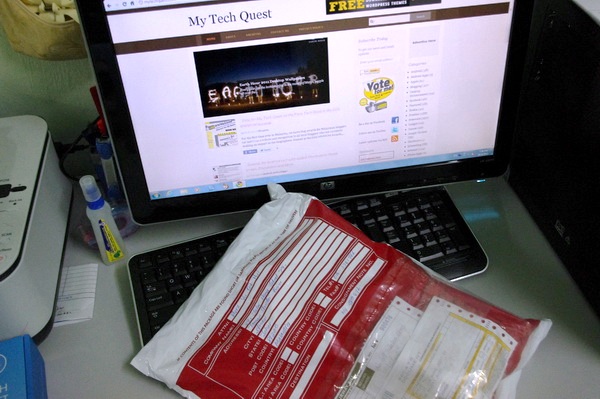 Inside the package are the HTC Desire S box, together with the documents (all inside a folder) from Maxis.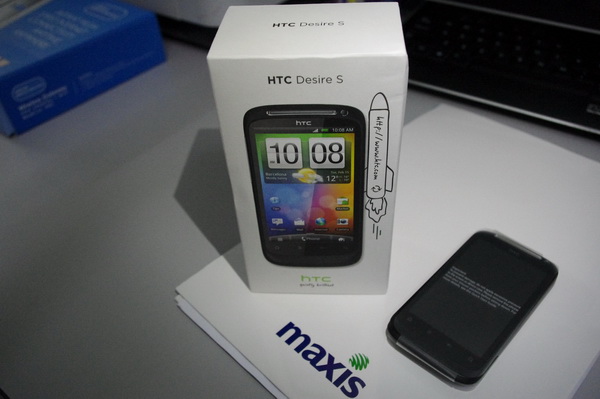 What's Inside the Box?
Inside the box, you should find, first (of course) the phone itself, a 1450mAh Lithium-ion rechargeable battery, microSD memory card, USB data cable, 3.5mm stereo headset with built-in mic and remote, a pair of ear bud covers and clip, wall socket power adapter, quick start guide, safety and regulatory guide, call center card (hotline card) and warranty card.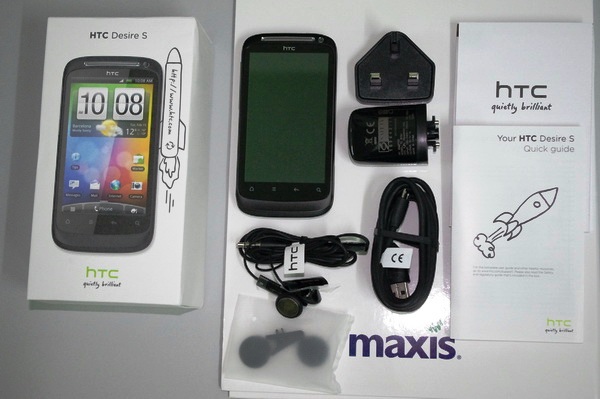 Get to Know HTC Desire S
Okay, now it's time to get a little closer look at the HTC Desire S phone.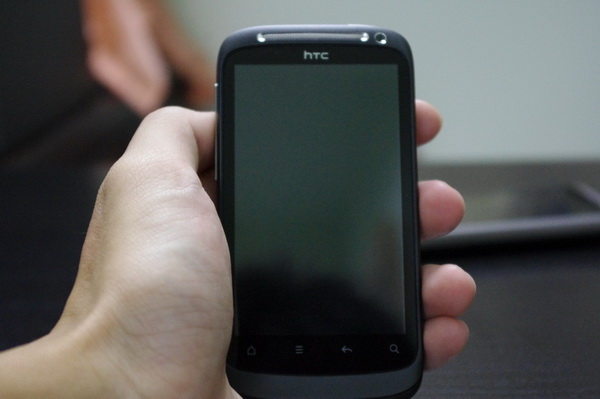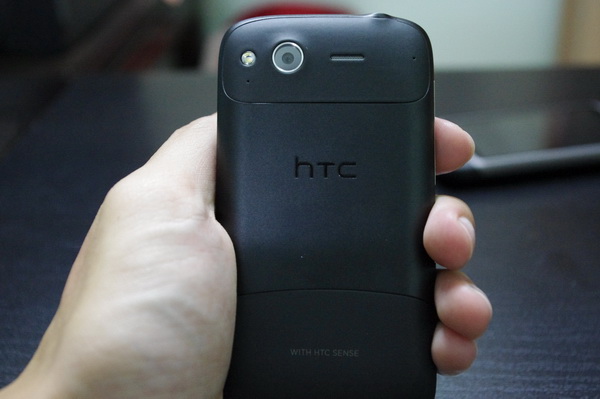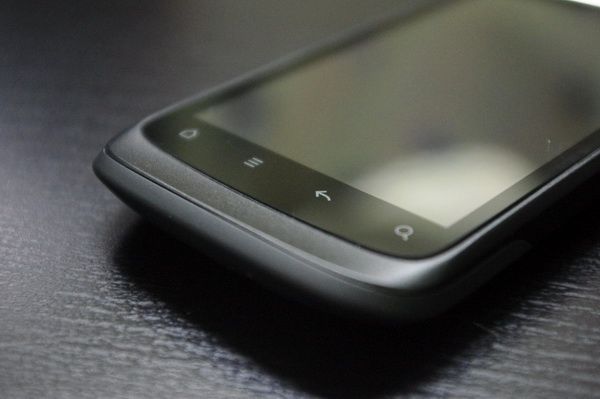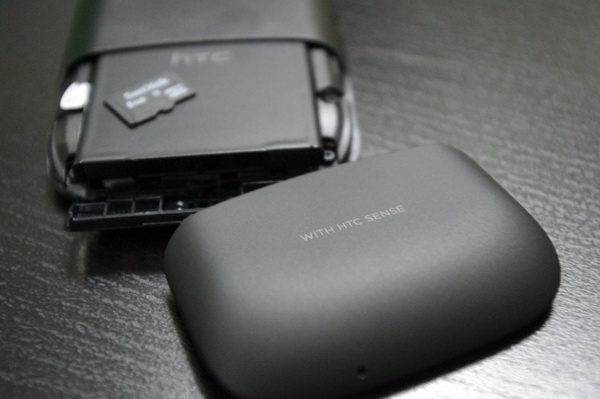 HTC Desire S Specifications
Dimensions : 115 x 59.8 x 11.63mm
Weight : 130 grams
Network : HSPA 900/2100 MHz, GSM 850/900/1800/1900 MHz
Display : 3.7-inch touch-screen with 480×800 resolution
Processor : 1 GHz processor, Adreno 200 GPU, Qualcomm 8250 Snapdragon chipset
Memory : 1.1GB internal storage, 768MB RAM, microSD slot (up to 32GB)
Platform : Android with HTC Sense
Camera : 5MP auto-focus with LED flash, 720p HD video recording, VGA secondary front camera
Connectors : 3.5mm stereo audio jack, standard micro USB
Sensors : G-Sensor, digital compass, proximity sensor, ambient light sensor
Battery : 1450mAh rechargeable lithium-ion (talk time up to 590 mins, standby up to 455 hours)
Bluetooth : v2.1 with FTP/OPP file transfer, A2DP, PBAP
Multimedia : AAC, AMR, OGG, M4A, MID, MP3, WAV, WMA audio; 3GP, 3G2, MP4, WMV, AVI, XviD video
For complete specification, please refer here.
First Impressions on HTC Desire S
After spending a few hours getting to know the HTC Desire S, this is what's I think about the phone (aka my first impressions).
The HTC Desire S, which is pretty much an evolution of the HTC Desire, has kept many of the original features from the Desire phone, with several added features and tweaks to the phone to deliver a more powerful and enhanced user experience.
One of the first things that catches my attention is the build quality. The moment you grab the phone, you should have sense a solid and premium feel of the phone. The phone sports an aluminium unibody chassis, where the phone is crafted out from a single piece of aluminium.
As compare to the original Desire phone, the chassis of the Desire S is now a slightly shorter than the former, as the Desire S has replaced the physical buttons and optical trackpad found on the original Desire with touch sensitive buttons. Yes, it's indeed nice move to put the buttons, as it gives the HTC Desire S an elegant look. 🙂
At the back panel, there is a plastic slide-off cover (which takes up only the bottom part of the casing) for the insertion of a SIM card, external memory card and battery. This time, I've to admit that HTC has done a great job at designing the back panel (if you were to compare it with the original Desire).
As for the screen,  it hasn't changed from Desire, which remains at 3.7-inch with a resolution of 480 x 80o pixels. For me, this is a let-down because the phone should get a higher-resolution display.
Overall, the HTC Desire S is recommended to first time buyers who are looking at Android-powered smartphone. For existing Android smartphone users (from a point of view of a Desire user), the HTC Desire S is not really worth for upgrade from your old phones as the phone is lacking several high-end specifications such as the 1080p video recording (Desire S offers only 720p video recording), HDMI output to television, a higher-resolution display and of course the dual-core processor. Nevertheless, this is just my opinion.
In my next review article, we will explore on the features of the improved HTC Sense UI 2.1 in HTC Desire S. Stay tuned for it! 🙂