WhatsApp Web lets you access WhatsApp Messages on your PC
'
Is there any WhatsApp user who has just found out that you can actually access cross-platform mobile messaging app on your PC? Well, we happened to find out just a moment ago. Lol! Called the WhatsApp Web – this service has been online since January this year. Well, if you are like me, who has just made this "great" discovery, then let's find out on how to get started with this service and what's the features that this service has to offer.
Getting Started with WhatsApp Web
WhatsApp Web gives you the ability to use WhatsApp on your web browser. In order to use this service, you need to have an active WhatsApp account on your mobile device. Note that WhatsApp Web is available only for Android, Windows Phone 8.0 and 8.1, Nokia S60, Nokia S40 Single SIM EVO, BlackBerry and BB10 smartphones. Sorry, iPhone users. 🙁
To get WhatsApp Web to work, you need to pair WhatsApp on your phone with the WhatsApp web client. Simply open https://web.whatsapp.com in your web browser. Supported browsers are Google Chrome, Mozilla Firefox, Opera and Safari.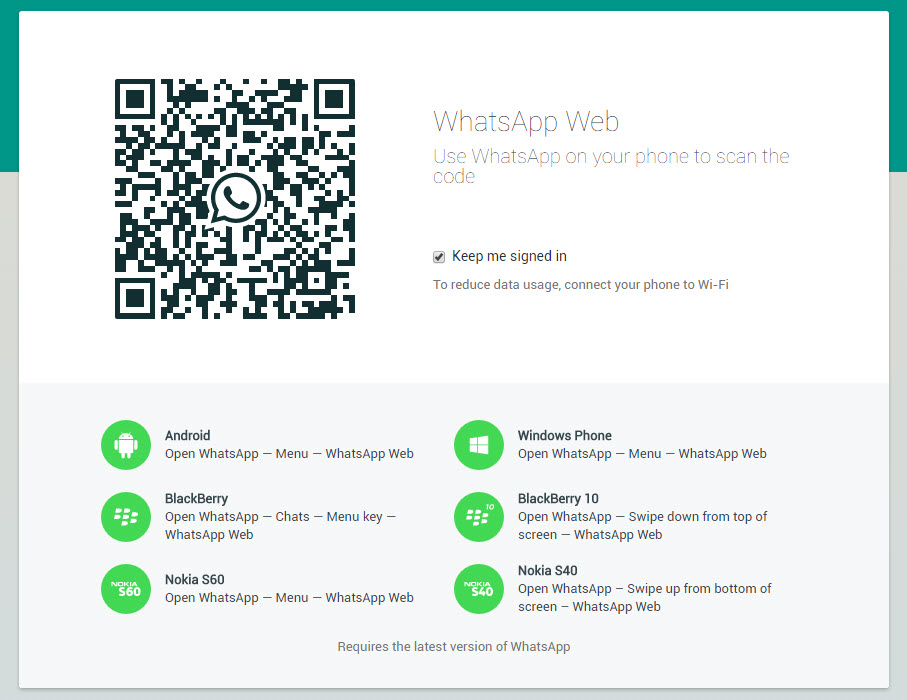 The only method to sign into WhatsApp Web is using WhatsApp on your phone to scan the code. You need to open WhatsApp on your phone and go to Menu > WhatsApp Web. Scan the QR Code on your computer and your Whatsapp conversations will appear almost instantly. It's good to note that your phone needs to stay connected to the internet for WhatsApp Web to work.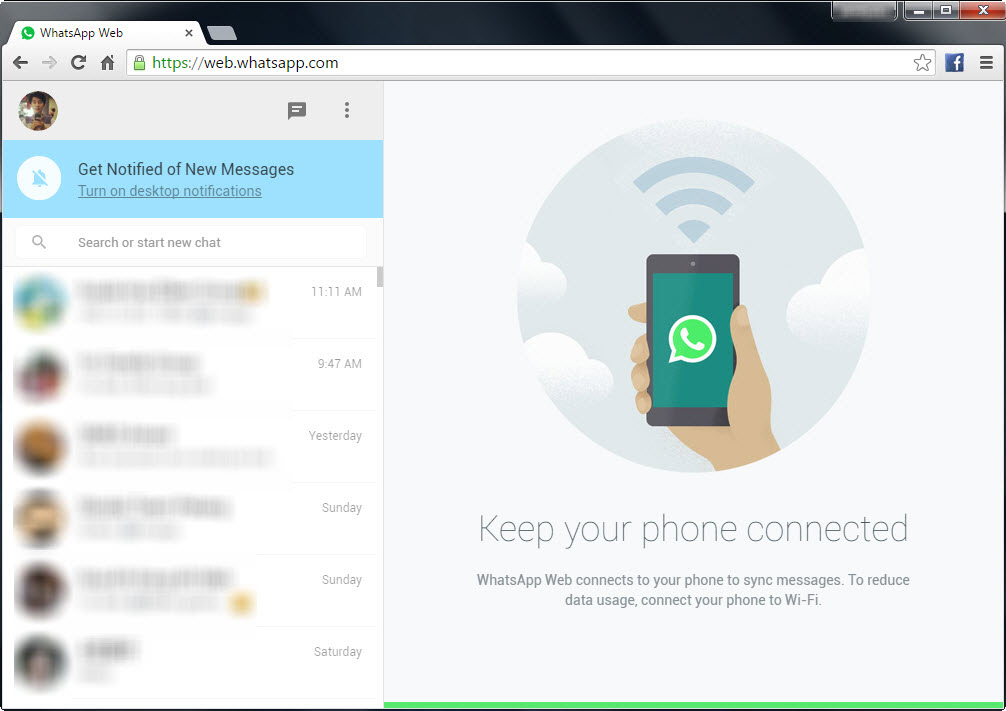 Are the features the same with WhatsApp?
Yes, you can expect most of the features in mobile version WhatsApp to be available on its web counterpart. Besides sending and receiving messages, you can send photo, video and voice messages, create and manage group chats, change profile picture and status and archive chats, within WhatsApp Web.
In additional to that, if you want to get notified of new messages, you can choose to turn on the desktop notifications feature.
It's important to note that you need to have the latest version of WhatsApp installed on your mobile device in order to enjoy the full features of WhatsApp Web. If you notice some of the features missing in WhatsApp Web, just get the WhatsApp app updated on your mobile device and refresh WhatsApp Web.
P.S. : What we like about WhatsApp Web is the ability to save photos and videos to our desktop, instead of transferring them from phone. 🙂