Home
/
Interesting
/
This Google Easter Egg turns Google Search Result into Star Wars Opening Crawl
This Google Easter Egg turns Google Search Result into Star Wars Opening Crawl
By Steve Yu on November 27, 2015
@steveyu85
'
Want to see the classic intro to Star Wars movie effect on Google Search?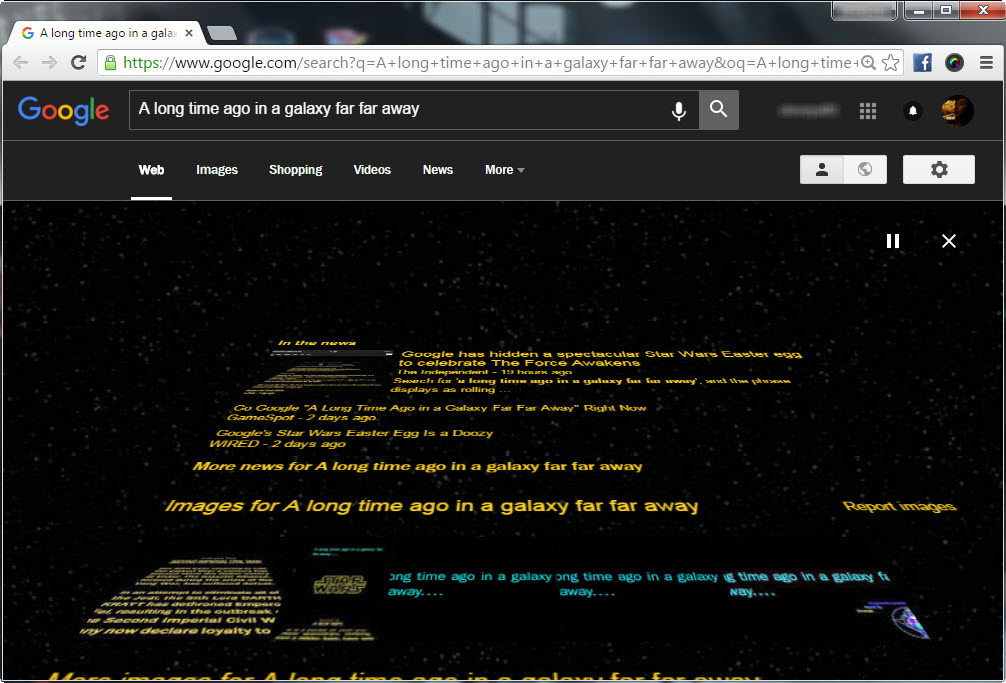 Simply google this phrase – "A Long Time Ago in a Galaxy Far Far Away" (without the " "). And your google search result will turn into Star Wars opening crawl, in no time. You can get back to the usual search result format by clicking the X button, located at the top right of the page.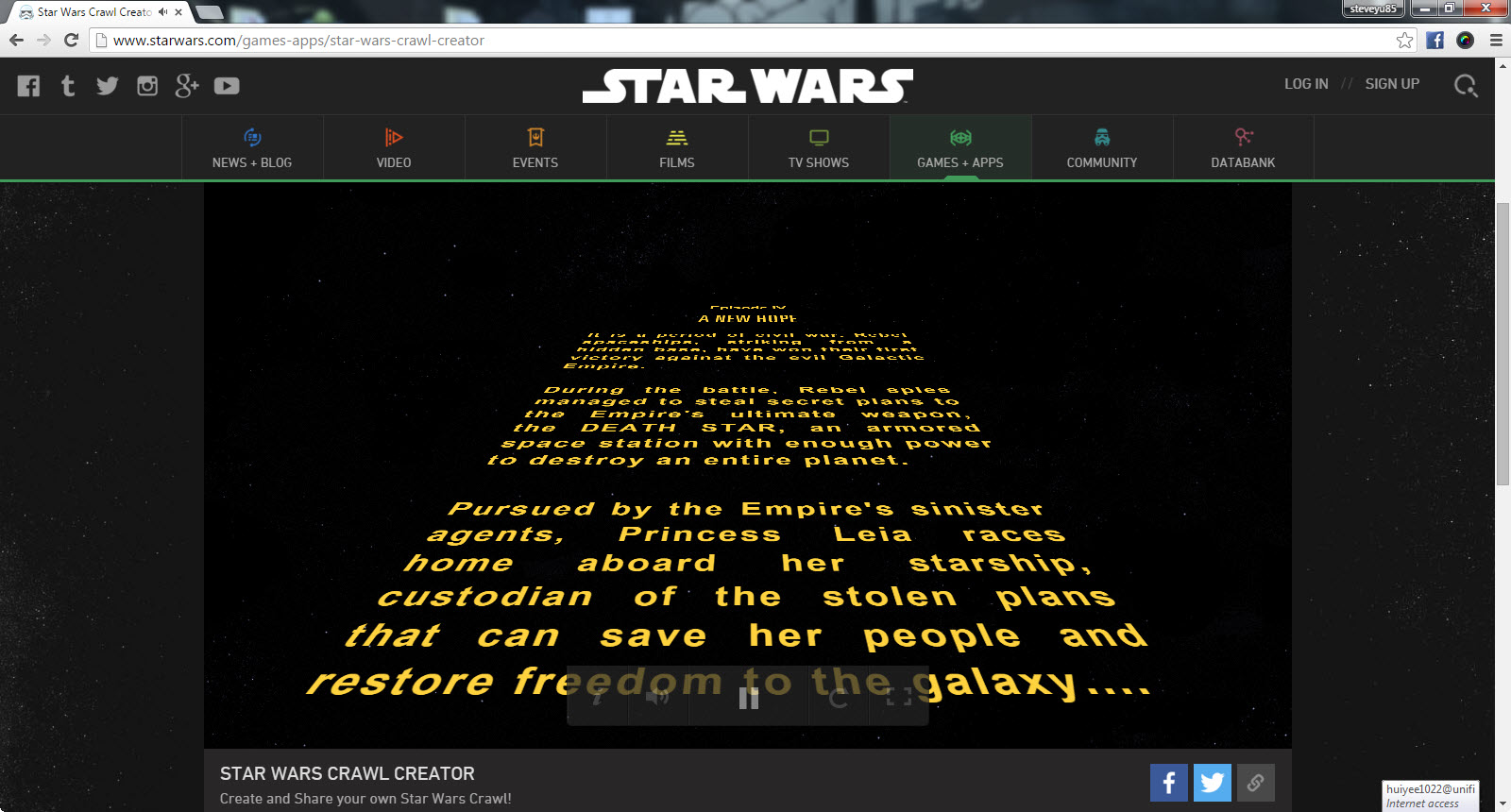 If you want to create your own opening crawl, you can try Star Wars Crawl Creator at Star Wars's official page. Your creation can be shared to Facebook, Twitter, Google Plus or via Email.
Related
Steve Yu is a technology blogger with ten years blogging experience under his belt. He is the founder of MyTechQuest.com or just MTQ.
Social Count

Android

Latest Articles

Latest Windows 10

Latest Freeware

Find Us on Facebook
Copyright © 2007 - 2017 My Tech Quest. All rights reserved. Powered by Wordpress and Hostgator.