New Bing Bar Released with Facebook and Multiple Email Accounts Integration
'
Microsoft has released a brand new Bing Bar for Internet Explorer web browser, which comes with a few new exciting features. Let's take a look all the exciting features, shall we? 🙂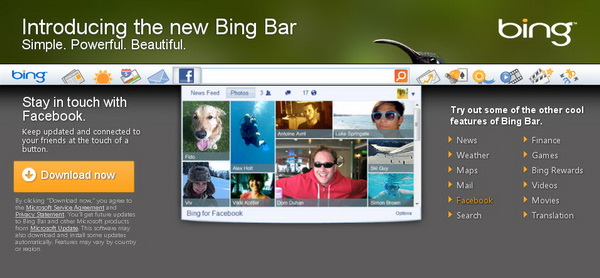 Facebook Integration
One of the new features of the Bing Bar is the Facebook integration into the toolbar. Good move, Microsoft! A click on the Facebook button, should reveal a drop-down pane where you can quickly access your news feed to see wall posts from your friends and to update your status. You can also comment on or Like a friend's post right from the Bing Bar.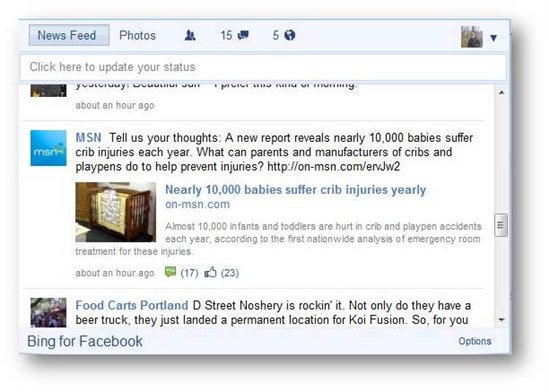 Moreover, you can know instantly when you have a new friend request, message and Facebook notification. Also, you can see your friend's newly added photos with a click on the Photos tab.
Check Multiple Email Addresses for New Mail At Once
The new Bing Bar enables you to consolidate your email accounts (Hotmail, Yahoo! Mail and Gmail are supported) and keep track of multiple email accounts from a central location.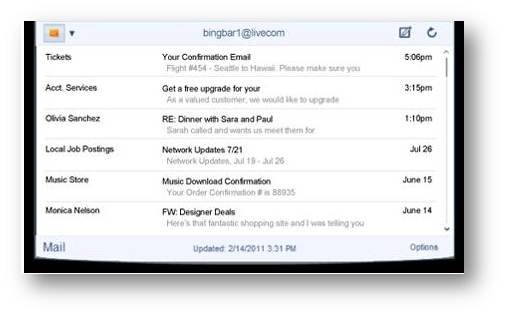 More Organized Search
Other than the search bar is now located at the center of the Bing Bar, Microsoft has consolidated things like search history (in purple), suggestions (in black) and deep links (at the top) right into the search box to help accelerate search.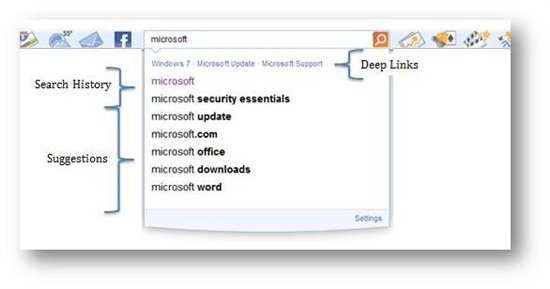 Bing Rewards Preview
Available to U.S. residents only. With Bing Rewards you have the opportunity to earn credits redeemable for great rewards just by taking advantage of offers while searching, discovering, and exploring on Bing right from the new Bing Bar.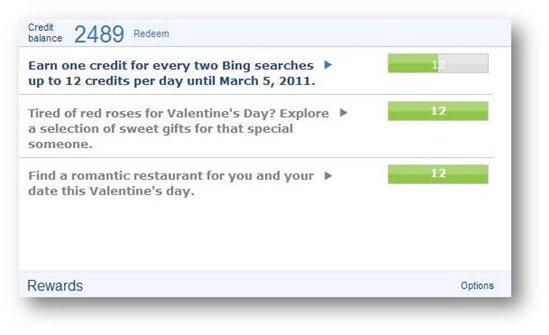 To learn more features on Bing Bar, you can read this post.
Bing Bar is free for download and works with Windows 7, Vista and Windows XP SP3 operating systems. Internet Explorer 7 or later is required to install.