How to Find the Font Used in An Image?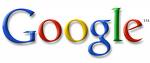 Do you what is the font used for the Google logo or any other images? Want to know what it is? Try WhatTheFont!
WhatTheFont is a cool and free web service that allows to identify the font used in the image on the fly. Go to WhatTheFont and simply upload the image file (Max. 2 MB) that you want find out the font from your computer or give the url link of the image.  WhatTheFont will scan it's database to find the closest matches to the font in your image.
I gave Google logo a test and WhatTheFont has returned a list of 18 matches of fonts for the Google Logo.