Create Dancing Santa Christmas Greeting Cards with CardFunk
'
Are you looking for creative and cool Christmas greeting cards to send for your family members and friends on this holiday season? If yes, check out CardFunk. CardFunk allows you to create funky animated Christmas holiday and greeting cards to say Merry Christmas and Seasons Greetings to your loved one.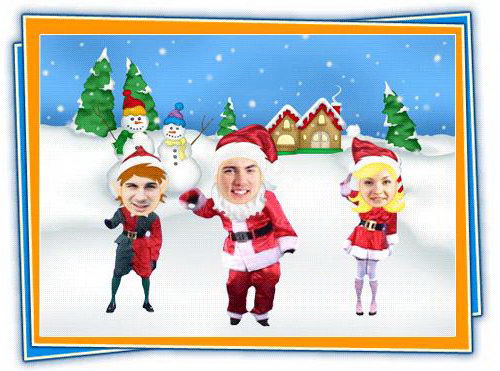 The Christmas eCard features a number of dancing characters including the Santa Claus, elf and sexy Santa girl, dancing in front of you with nice Christmas music. What's so cool is that you can personalize the eCard to put your face and your friends' faces on the dancing character. Now, that's cool!
To start creating the Christmas greeting cards, click on the "Create Now!" button. The customization process starts with picking the number dancing characters (ranging from 1 to 5) to feature on your eCard. Next, choose the dancing character models. You can choose Santa Claus, elf or the sexy Santa girl as your dancing model.
Read also – 3 New Funky Animated Christmas Cards from CardFunk
Then, you will upload photo for each dancing characters and adjust the uploaded photo's size and position to fit nicely on the characters heads. Choose your preferred background, music and type your greeting messages. You have three options to send your eCard to your friends and loved ones. You can email the eCard, embedded it in a page (or blog) and get the url link of the eCard.
Well, I've created one eCard too. Click here to view me as Santa in action.