Add Bing Search to IE and Firefox Search Bar
'
I believe everyone has heard about the recent launch of the Bing search engine by Microsoft. Currently, this replacement for the MSN Live Search has created a buzz all over the web. Now, everyone is talking about the Bing search engine.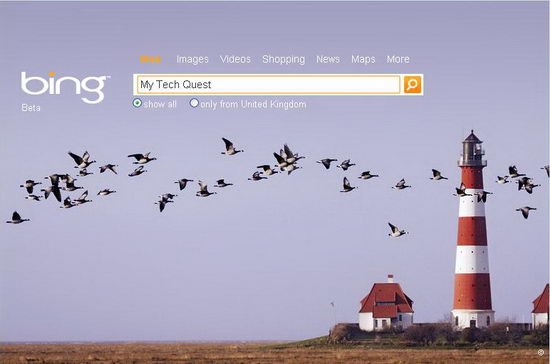 I am sure many have tried Bing and started to fall in love with it. If you really find that you like Bing, then you should add Bing to your brower's search bar.
Add Bing to Internet Explorer's Search Bar
To set Bing search engine as the default search engine in your IE, visit this Bing Search IE Add-on page, click on the "Add to Internet Explorer" button. A pop-up will appear. Check the option that reads "Make this my default search provider" and hit "Add".
Add Bing to Firefox's Search Bar
Visit the official Bing Add-On page, click on the "Add to Firefox" button to add Bing search to the search bar.