9 Amazing Gadgets for your apartment [Infographic]
'
Home technology has slowly evolved over the years. From dial up Internet to now having devices that turn on your oven, it's clear to see there are more gadgets than ever. Companies by 2019 will be generating around $490 billion in revenue with home-connected devices.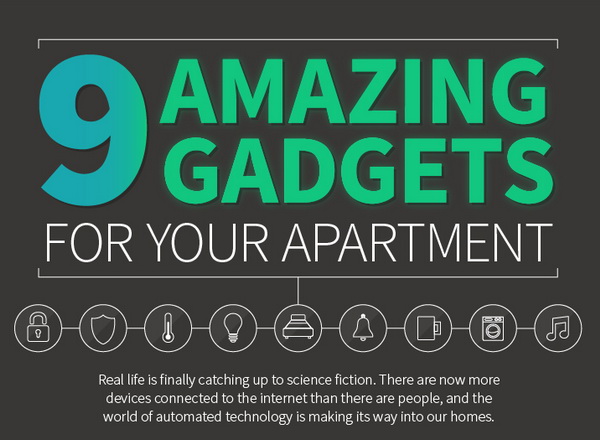 Wimdu have put together a visual guide of the gadgets now available to the public to purchase. The once use to be future is here, and the world of automated technology is making it's way into our homes.
So next time you forget to lock the door, monitor your security or even make your bed, remember modern day now accommodates to our needs, improves our quality of life and it's even good for the environment!
Check out the infographic below and go through the nine amazing gadgets for your apartment. 🙂