'
Do you have any time to kill while surfing the net from your Google Chrome? If yes, try this just-for-fun extension for Google Chrome, it's called Do Not Press.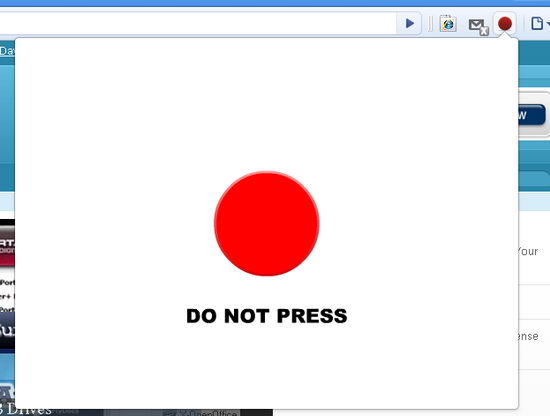 After installed, a new icon will appear next to Chome's address bar. Click on the icon, and a pop up box will appeared which contains a big red button with message written, "Do Not Press". Press the red button and see what happen.
Here are some of the screenshots :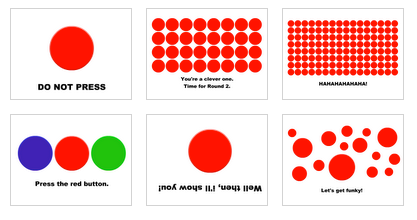 Trust me, it will make you feel "better" when you're bored. Lol!
Install Do Not Press extension for Google Chrome
P.S. : DO NOT PRESS the red button! You have been warned!
Related
Steve Yu is a technology blogger with ten years blogging experience under his belt. He is the founder of MyTechQuest.com or just MTQ.
Social Count

Android

Latest Articles

Latest Windows 10

Latest Freeware

Find Us on Facebook
Copyright © 2007 - 2017 My Tech Quest. All rights reserved. Powered by Wordpress and Hostgator.