Happy Snow Bears Christmas Theme for Google Chrome
By Steve Yu on December 8, 2010
@steveyu85
'
Now, you have already dress up your Windows 7 desktop with the Christmas theme that I've showcased in the previous post. Who's turn next? Well, for me, Google Chrome is the next place to put on the Christmas theme. By the way, the Android theme has been around for quite some time on my browser. It's just about time to change. 🙂
Happy Snow Bears theme is a simple theme designed for Google Chrome, that installs a picture with a bunch of cute bears into your browser's new tab window. The image should fit all resolutions up to 1680 x 1050 pixels. Besides that,  Happy Snow Bears also colorizes the top of the browser in light violet.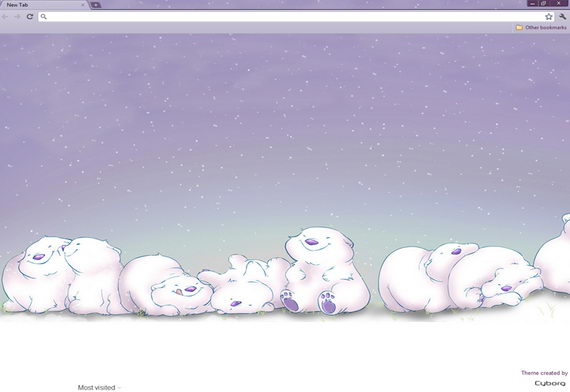 Install Happy Snow Bears Theme
Related
Steve Yu is a technology blogger with ten years blogging experience under his belt. He is the founder of MyTechQuest.com or just MTQ.
Social Count

Android

Latest Articles

Latest Windows 10

Latest Freeware

Find Us on Facebook
Copyright © 2007 - 2017 My Tech Quest. All rights reserved. Powered by Wordpress and Hostgator.