Google Chrome Theme Gallery, Now with More Themes!
'
Google Chrome theme gallery is now bigger with additional 95 new themes. All these new themes are designed by artists. Altogether we have a total of 124 themes to choose from. 29 of them are (ugly) themes designed by Google itself.
In the theme gallery, you can see two tabs there – themes by Artists and themes by Google.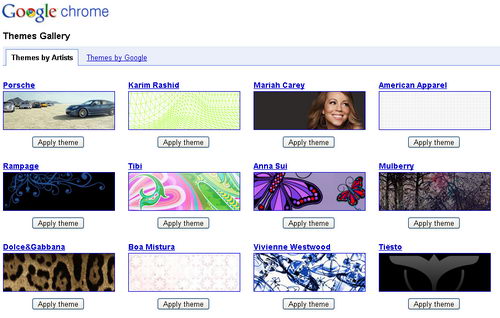 To install a new theme, all you have to do is choose your desired theme, then click the "Apply Theme" button. Your Chrome browser will download the theme and automatically apply the new theme to your Chrome browser, without having to restart your browser.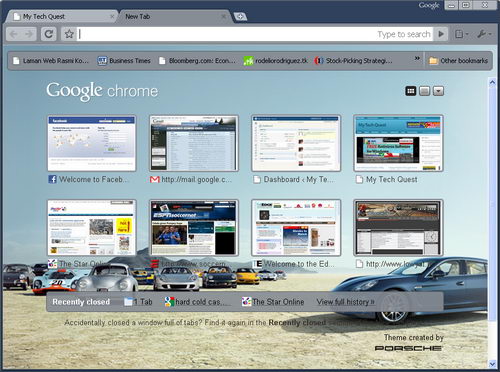 Make sure you are running Google Chrome 3.0.195.3 or above on your Windows, in order to use Google Chrome theme gallery.
P.S. : I don't want a Porsche in my browser. I want it at my porch. 🙁