These extensions turn Chrome's New Tab Page into a showcase of beautiful images
'
The Chrome extensions that we're about to show you are specially for those who enjoy looking at beautiful images. These extensions bring beautiful images to every new tab page you open in Google Chrome. Without much ado, check out these extensions. 🙂
Shutterstock Tab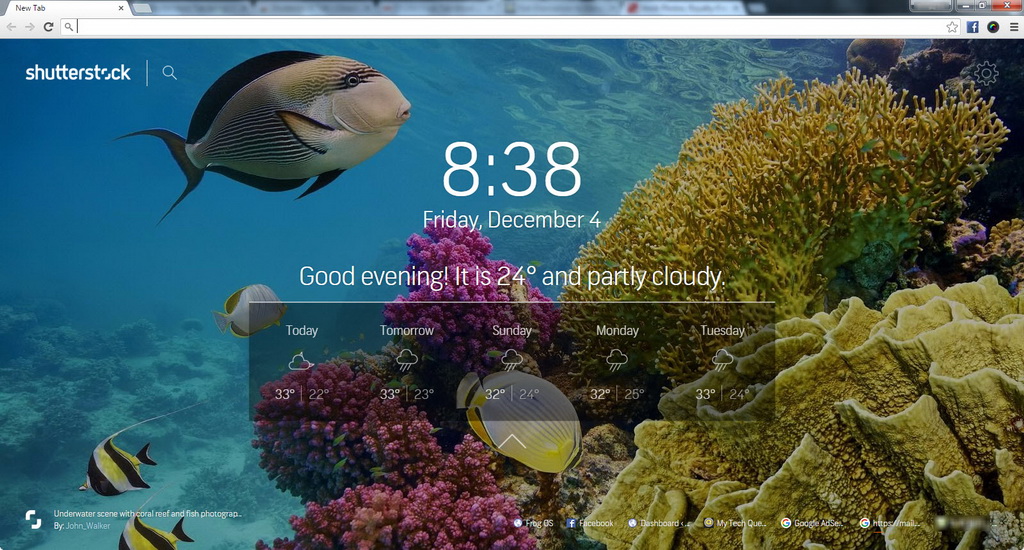 This extension displays beautiful images from Shutterstock's vast collection of photos, illustrations and vectors (over 65 millions!), to every new tab. Besides that, you get to view current time, a five-day weather forecast plus access to a list of recently visited sites in the page. There are Shutterstock search bar and links to the image download page as well as the photographer's portfolio page.
Install Shutterstock Tab for Chrome
Flickr Tab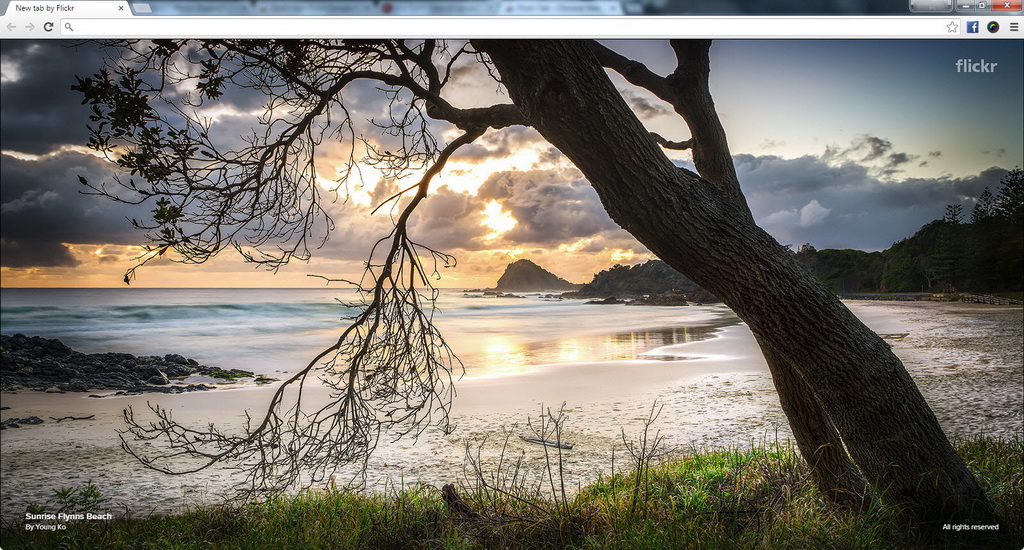 Flickr Tab gets its photos from the community in Flickr photo sharing site. You will see a different photo every time you open a new tab. You can click the photo to see it on Flickr or click the user name to see more photos from the user. To download the photo to desktop, simply right click the photo and choose Save image as.
Install Flickr Tab for Chrome
Earth View from Google Earth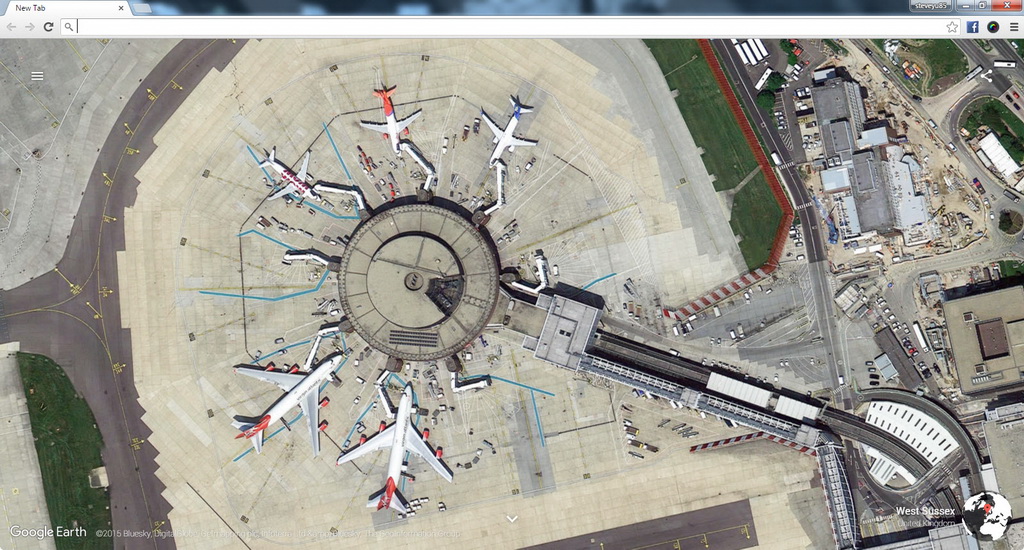 Earth View displays a beautiful satellite image from Google Earth every time you open a new tab. To download the image, simply go to the menu located at the top left corner, and click Download Wallpaper. Also in the menu, you can open the default new tab page, view the image in Google Maps (you can also click on the globe at the bottom right corner) and access the web gallery containing a total of 1500 satellite images.
You can view the images from the last 10 tabs you've opened by clicking on the arrow icon at the bottom of the page.
Install Earth View from Google Earth for Chrome