Asphalt 8 Airborne launches on Android and iOS
'
Gameloft has refreshed its popular Asphalt car racing game series with the release of Asphalt 8 : Airborne. The game is now available on both iOS and Android for less than a dollar or 99 cents to be exact.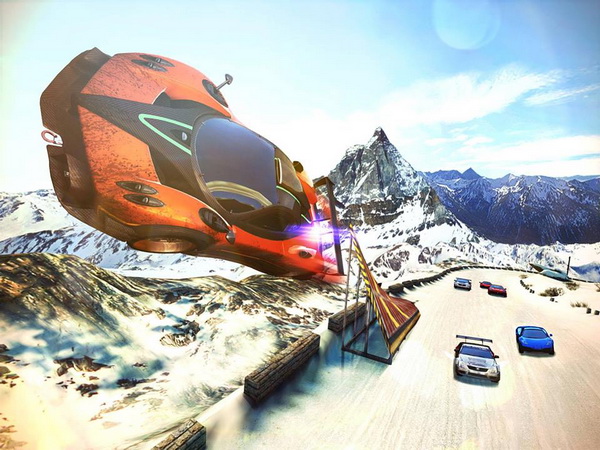 So what does Asphalt bring to the table this time? There are several new features. The main highlight would be the ability to perform dynamic, high speed aerial stunts with your car, just as you can see in the image above. Just get your car to hit the ramps and you are racing above the track in no time. You can maneuver through the air and pull stunts while racing.
The game features a selection of 47 high performance, luxury cars, of which 80% of them are new in the series. Some of the top licensed manufacturers and models are Lamborghini Veneno, Bugatti Veyron, Ferrari FXX and Pagani Zonda R. The game offers 9 racing tracks, 8 seasons and 180 events in career mode. Plus, it supports multiplayer, with up to 8 players.
Check out the game trailer if you haven't already watched it.
[youtube id="jpSGZsgga_I" width="600″ height="338″]
[youtube id="S1q7ItE–8s" width="600″ height="338″]