Turn Your iPad into Mini Arcade Machine with iCade
'
iPad maybe an over-sized iPhone, but with it's larger screen size, this piece of device is perfect for gaming. And I believe iPad can make a great gaming device, especially when you have this iPad Arcade Cabinet with you. It's called the iCade.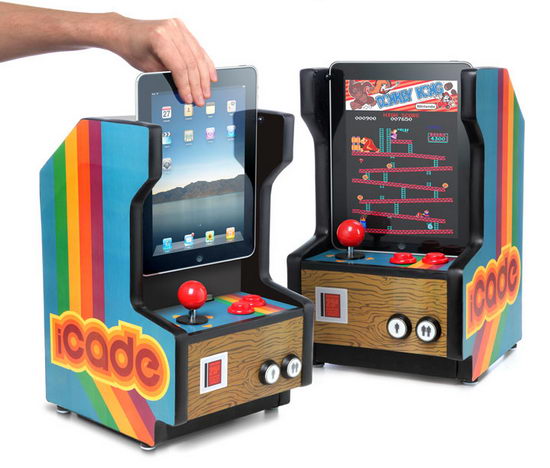 What is iCade?
iCade is a desktop-sized arcade cabinet cabinet for your iPad which enables you play hundred of old school arcade games like Dig Dug, Donkey Kong, QBERT, Super Steve Bros and more. With iPad working as the screen, you can play and control the games with a joystick and a pait of buttons.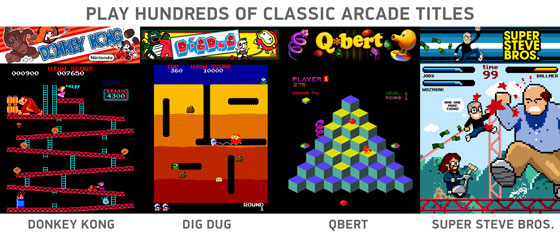 How to use iCade?
To use the iCade, gently slide the iPad into the docking cradle. The docking cradle uses a standard 30 pin connector to link the iPad to the professional-grade arcade controls. Once the iPad is in place, launch the iCade App (available free in the App Store from April 3rd onwards) and it's game on!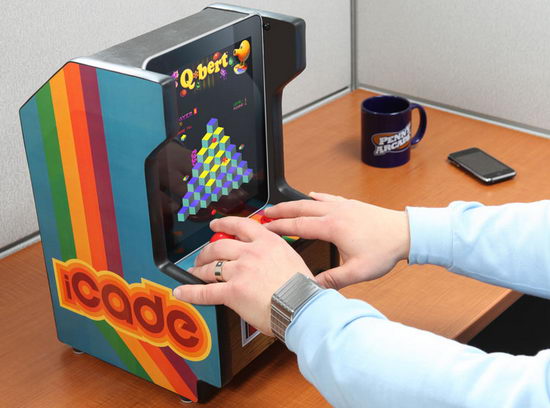 With a 10w USB power adapter included, you don't need to worry about your iPad running out of battery. You can charge the iPad through any electrical outlet.
Product Specifications
Beautifully retro styled, handcrafted wooden tabletop arcade cabinet and MAME emulator for your otherwise useless iPad
Play your favorite arcade games anywhere there's a table
Hundreds of games available from various online sources – not included in product!
Professional grade arcade stick and microswitch buttons rated for 10,000,000 uses
Authentic arcade controls connect to your iPad via a standard 30 pin dock connector
One and two player select buttons add authenticity and really work!
Integrated 2.1 dolby speakers and subwoofer in cabinet
Includes 10w USB power adapter
Separate iCade app required to use the cabinet controllers available soon from the App Store
Dimensions: 9″ wide x 10″ deep x 16″ high
Where to get one?
iCade can purchased at ThinkGeek for $149.99. Click here to purchase!