Beijing 2008 Olympic-Themed Gadgets
'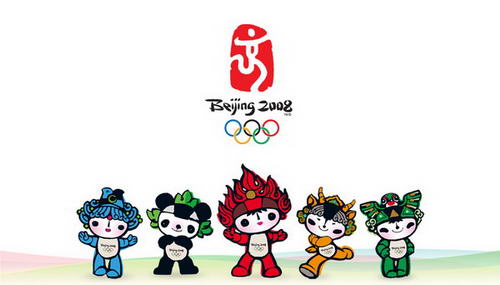 What is the biggest event of this year? Of course, it is the Beijing 2008 Olympic Games , with another 186 days to go. So have you seen any of the Beijing Olympic inspired gadgets? If no, then let take a look at this cool Lenovo-designed gadgets.
1. Beijing Olympic Torch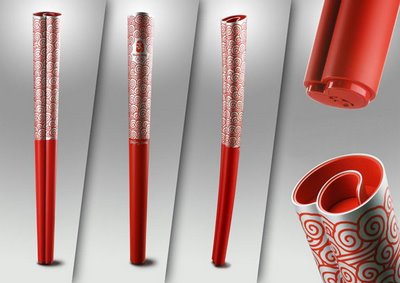 Here is some key facts about the Beijing Olympic Torch.
The torch is 72 centimetres high, weighs 985 grams and is made of aluminium. The torch is of a curved surface form, with etching and anodizing being used during its production. A torch can usually keep burning for approximately 15 minutes in conditions where the flame is 25 to 30 centimetres high in a windless environment.

The torch has been produced to withstand winds of up to 65 kilometres per hour and to stay alight in rain up to 50mm an hour. The flame can be identified and photographed in sunshine and areas of extreme brightness. The fuel is propane which is in accordance with environmental guidelines. The material of its form is recyclable.
2. Beijing Olympic Laptop , 'Xiang'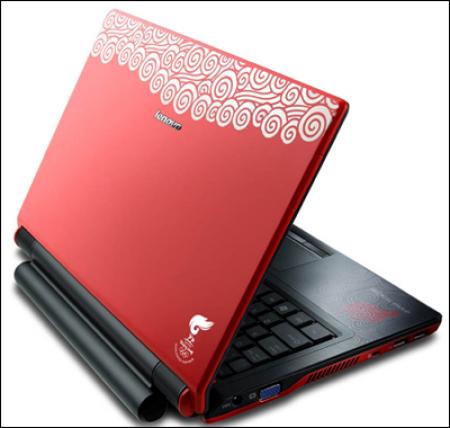 'Xiang', official laptop for Beijing 2008 Olympic games this summer. Details suggests a 12.1-inch XGA display and Intel's L2400 Core 2 Duo processor, price is yet unknown but believed would be something beyond market price due to the limited numbers of laptop available.
3. Beijing Olympic USB Pen Drive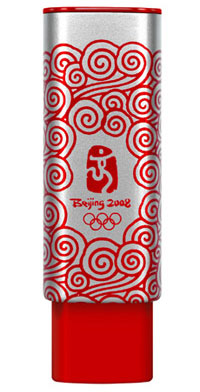 Any more? Well, this is all Lenovo have at the moment, but there will be more gadgets revealed to public before the games starts on August. And would you like to view the other Beijing Olympic inspired gadgets? I mean the unlicensed one? Check it out here.