System Mechanic Free 16.5 for Windows 10
'
Many software vendors offer stripped down version of their commercial software to users for free, as they hope to convert them into buyers of their products in the future. iolo has adopted such strategy for quite a while already, with the introduction of System Mechanic Free alongside with its commercial counterpart. We've reviewed version 11 and 14.6 before. Currently the software is running version 16.5, released just a month ago.
As compared to the previous version that we've reviewed (version 14.6), the main interface of System Mechanic Free 16.5 is now much cleaner with Windows 10 look and feel.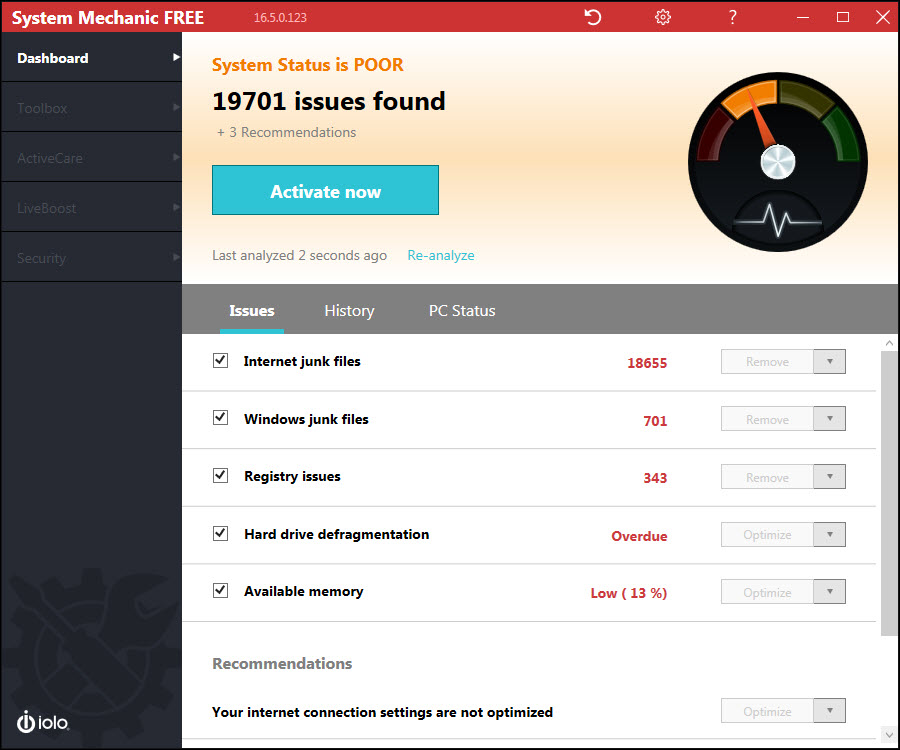 The free version allows you to scan your computer for internet junk files, Windows junk files, registry issues, hard drive defragmentation, Windows security vulnerabilities, broken internet connection and startup delays. 
To clear the junk files and fix the issues found, you need to activate your copy of System Mechanic Free. After running the scan, click on the Activate now button and you will be prompted to provide your email address.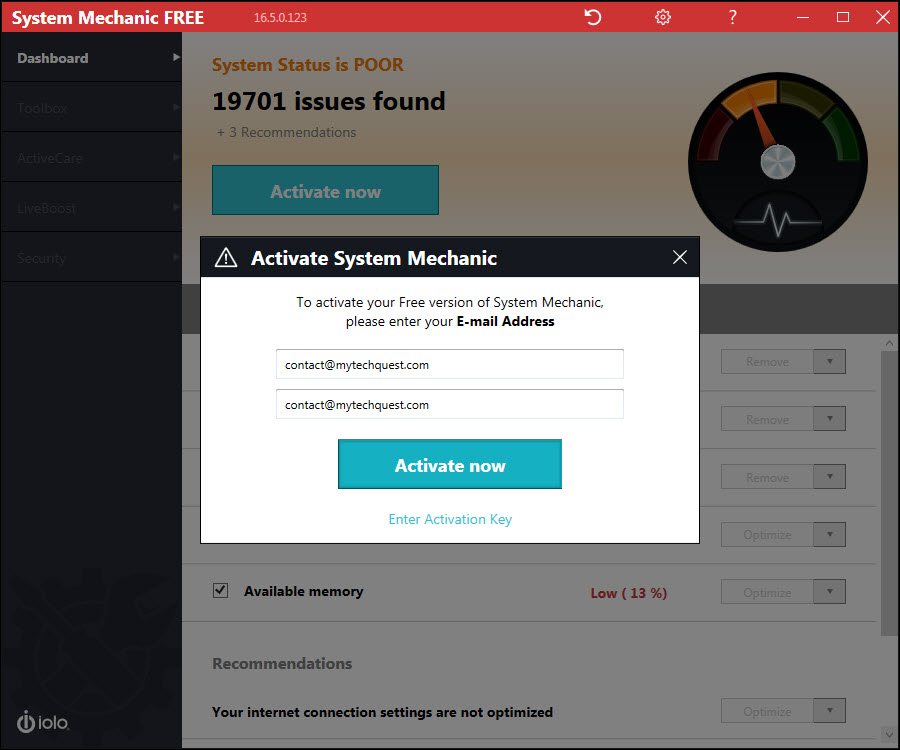 Click the Repair all button to free up some space and fix issues.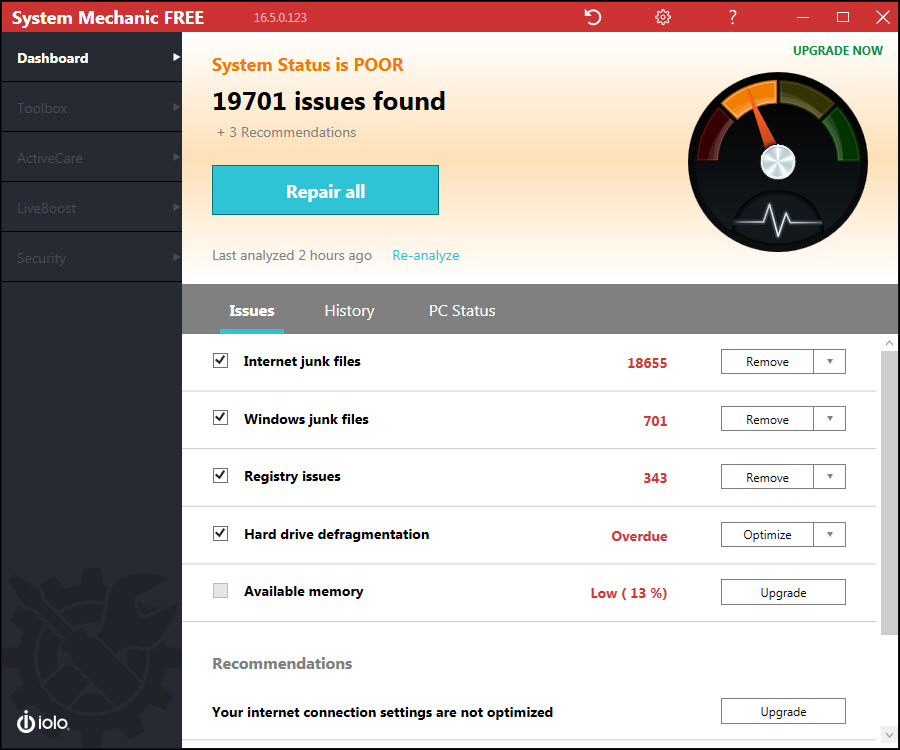 All the options (expect Dashboard) in the left pane are not accessible unless you choose to upgrade to full version, which will cost you $49.95.
System Mechanic Free 16.5 is free for download and is compatible with Windows 10, Windows 8.1/8, Windows 7, Vista and XP.