Start8 Brings Windows 7 Look-Alike Start Menu to Windows 8
By Steve Yu on September 3, 2012
@steveyu85
'
Power8 seems like a good start menu replacement for the upcoming Windows 8. However, if you are looking for start button and start menu that look similar to those in Windows 7, you take a look at another start menu replacement, called Start8.
With Start8, you can bring the classic Windows 7 style start menu to Windows 8. Look at the screenshot below, does it look pretty much like the start menu you see on Windows 7?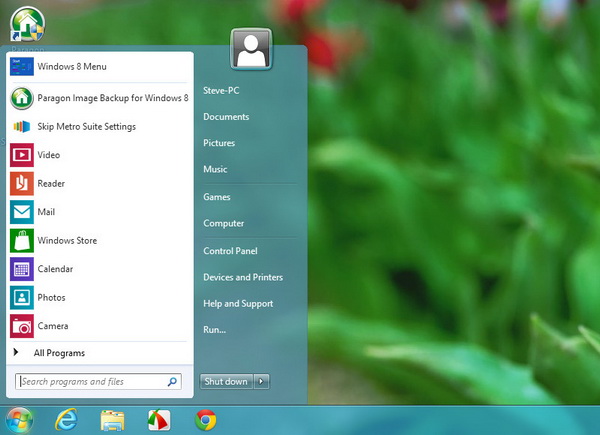 Yes, everything looks so same with Windows 7 plus some Windows 8-exclusive enhancements. The start menu lets you access all installed applications as well as Metro apps in All Programs menu. You can also pin desktop and Metro apps to start menu. On the right pane, there is fast access to commonly used folders like documents, pictures, music, computer and control panel, among others. The shut down button is there too.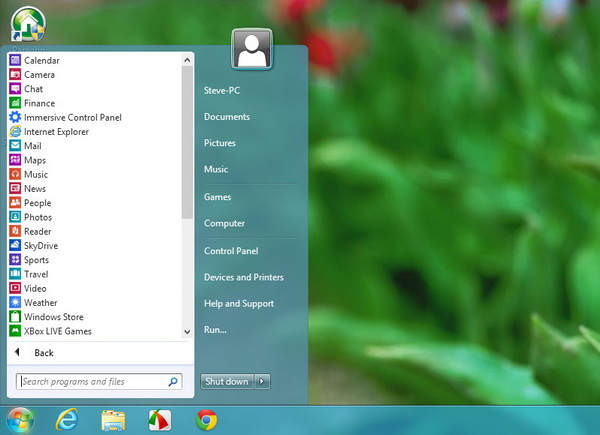 Besides that, you can perform search using the search box. You can search for desktop applications, Metro apps as well as documents. Other features include the ability to automatically matches color to the color of the taskbar and you should find the quick link to access Windows 8 Start Menu.
There is a few useful options that come with the app. For instance, you can set the system to automatically boot to Windows 8 desktop instead of the Start Screen. Also, you can pick a different start button to replace the start orb, and also disable Windows 8 desktop hotspots. Right click on the start button to access the options.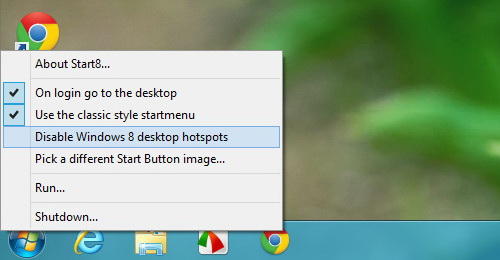 Related
Steve Yu is a technology blogger with ten years blogging experience under his belt. He is the founder of MyTechQuest.com or just MTQ.
Social Count

Android

Latest Articles

Latest Windows 10

Latest Freeware

Find Us on Facebook
Copyright © 2007 - 2017 My Tech Quest. All rights reserved. Powered by Wordpress and Hostgator.