Download Google Chrome 8 Stable Offline Setup Installer
By Steve Yu on December 4, 2010
@steveyu85
'
On December 2, Google has announced the release of their latest stable version of Google Chrome 8 (v8.0.552.215) browser for Windows, Mac and Linux.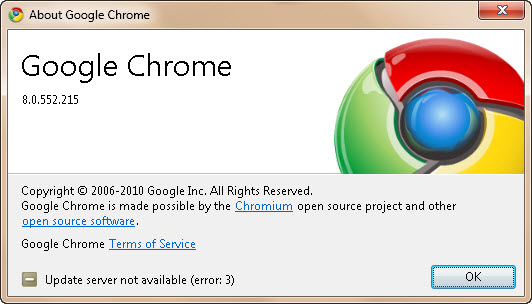 Updates from the previous stable release include features like built-in PDF viewer and built-in support for Chrome Web Store along with over 800 bug fixes and stability improvements. FYI, Chrome 8 is the first version that supports the upcoming Chrome Web Store.
Google Chrome 8 is compatible with Windows 7, Vista and XP, Mac and Linux.
Download Google Chrome 8 Stable Offline Setup Installer (v8.0.552.215)
Related
Steve Yu is a technology blogger with ten years blogging experience under his belt. He is the founder of MyTechQuest.com or just MTQ.
Social Count

Android

Latest Articles

Latest Windows 10

Latest Freeware

Find Us on Facebook
Copyright © 2007 - 2017 My Tech Quest. All rights reserved. Powered by Wordpress and Hostgator.