Chrome Software Removal Tool helps removes software that affects Chrome browser
'
Google has released beta version of the Chrome Software Removal Tool (CSRT) for Windows.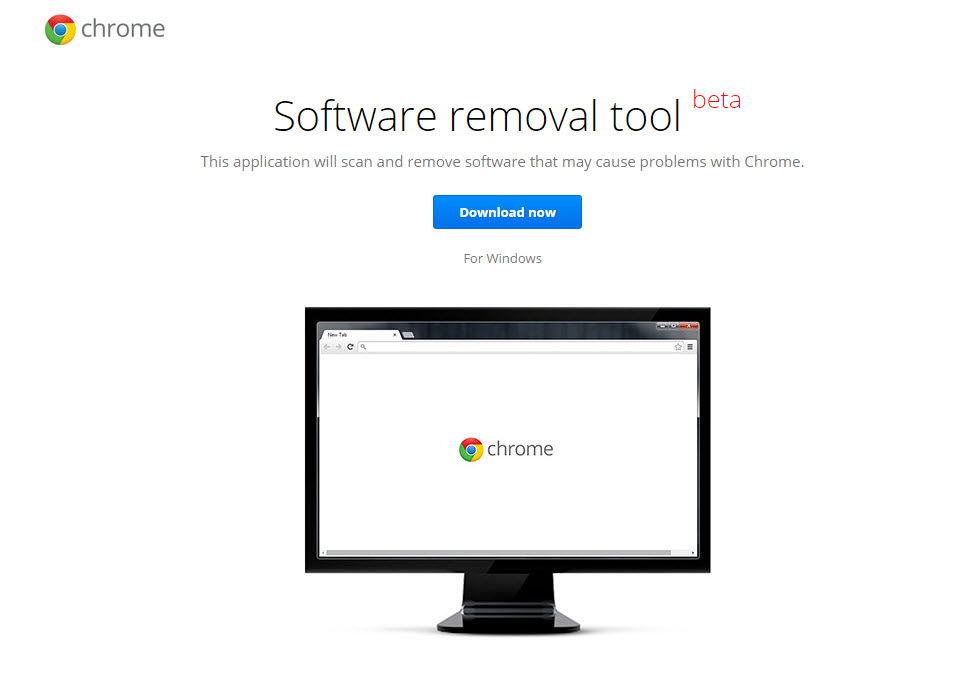 If your browser has been acting strangely like for example, experiencing slowdown, displaying different startup pages from the one you've set, toolbars, pop-up annoying ads that you've no idea on how to remove them, then there is a high possibility that a program is messing around with the browser.
To fix this problem, you can always ask CSRT for help. This handy tool shall assists you in removing program(s) that affects your Chrome browser and helps to restore Chrome's original settings. Think of this as a "factory reset" of Chrome, that's what Google said.
CSRT is easy to use. You simply run the application after download. It will scan your computer for programs known to cause problems with Chrome, and then offers to remove them for you. The application will show only the number of programs detected. Names of the suspicious programs are not revealed to avoid attackers from changing the names of their programs.
Clicking on the Continue button will close the application and automatically open Chrome browser, asking you to reset your browser settings.