Panda Internet Security 2010 Free 1 Year License on October 22
By Steve Yu on October 21, 2009
@steveyu85
'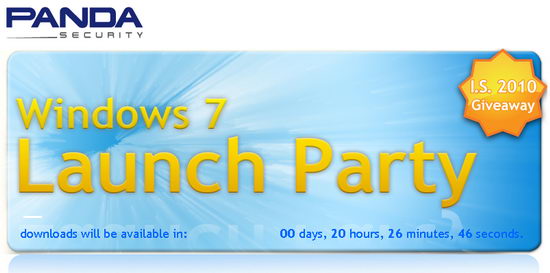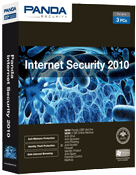 To celebrate the launching of Windows 7 OS on October 22, 2009 (which is tomorrow), Panda Security is giving away free full version of the latest Windows-7 compatible Panda Internet Security 2010 with 1 year free license key.
This great promotion will run for 24 hour starting on October 22. To grab free 1 year license key for Panda Internet Security 2010,
Simply visit and register with this Windows 7 Launch Party promo page on October 22.
Download the setup installer of Panda Internet Security 2010 from the promo page.
Receive activation code for one year subscription.
Install the software and use the activation code to upgrade to full version.
Thanks, Techie Buzz!
Related
Steve Yu is a technology blogger with ten years blogging experience under his belt. He is the founder of MyTechQuest.com or just MTQ.
Social Count

Android

Latest Articles

Latest Windows 10

Latest Freeware

Find Us on Facebook
Copyright © 2007 - 2017 My Tech Quest. All rights reserved. Powered by Wordpress and Hostgator.