Panda Cloud Antivirus Pro 1.3 Free License Serial Key
'
Panda Cloud Antivirus is the first cloud-based antivirus agent that is connected in real-time to PandaLabs' online Collective Intelligence servers to protect faster against the newest malware variants while barely impacting PC performance.
It is extremely light and fast as it delegates all work to the cloud (Collective Intelligence) and applies non-intrusive intervention techniques, detecting even new and unknown viruses, spyware, rootkits, malware and malicious activity.
Yesterday (October 27), Panda Security has released the newest version of both Panda Cloud Antivirus Free and Pro 1.3 edition.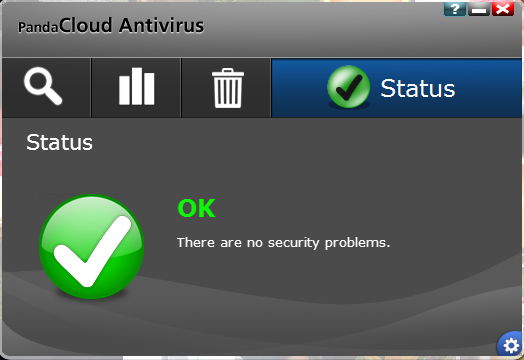 The new version (Pro edition) comes with the following new additions and features.
Web & URL filtering against exploits and drive-by downloads.
New user interface for unified management of Recycle Bin and Quarantine.
Automatic and transparent upgrades to new program versions.
Advanced configuration.
No more nagging advertising popups.
Hot updating of behavioural blocking rules.
"Suspicious" detection counter in the statistics window.
Immediate notifications of virus detections.
Ability to re-do detections after excluding them.
The Pro 1.3 edition costs $29.95 to purchase with 1 year subscription license. As part of exclusive promotional offer from CNET, you can get yourself free copy of Panda Cloud Antivirus Pro 1.3 with 1 year subscription license key.
How to grab FREE license key for Panda Cloud Antivirus Pro 1.3?
Simply visit this promotional offer page.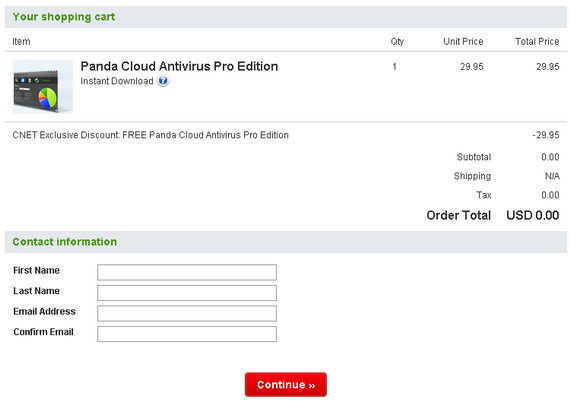 You'll be required to enter your name and e-mail address to receive the license key, which is valid for 1 year. Check your inbox for the license key.
Now, download the setup installer of Panda Cloud Antivirus Pro 1.3 from this link.
Once you have installed Panda Cloud Antivirus, you will be prompted to choose the edition that you want to use. Select "Pro Edition", then simply copy and paste or enter the free license activation code, verify the code and hit Finish.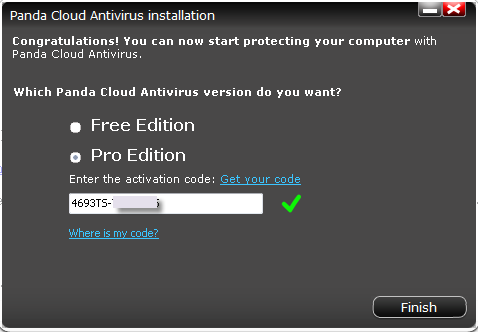 Panda Cloud Antivirus Pro is compatible with Windows 7, Vista and XP operating systems. Thanks, nirmaltv!