Download McAfee Internet Security Full Version Free 3 Months License
'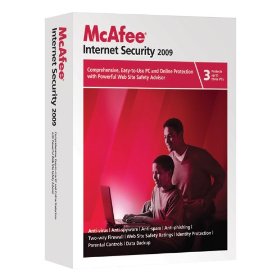 McAfee UK is currently running a promotion which offers you free full version copies of McAfee Internet Security 2009 with license key valid for 3 months. This free offer comes with full updates and support to provide your computer with full protection during the free trial period.
Here is how you can grab yourself a free 3 months trial for McAfee Internet Security 2009.
Visit the promo page.
Choose between 1-user and 3-user McAfee Internet Security product. Then, click "Try Now".
Fill in the required details to register new account at McAfee if you don't already have one. If you already have McAfee account, log into your account.  The log in link is at the top right of the page.
Next, go to your account and click on the relevant download button to download your free copy of McAfee Internet Security setup installer.