Download 3 Months Full Version Trial of Avira Premium Security Suite
'
Avira Premium Security Suite protects you in a comprehensive way against the dangers from the Internet. It offers you numerous advantages from the Avira AntiVir Premium. The Suite has an extra FireWall as well as an AntiSpam and a backup function in addition to the award-winning virus protection. This Suite also comes with features like QuickRemoval, NetbookSupport and ParentalControl.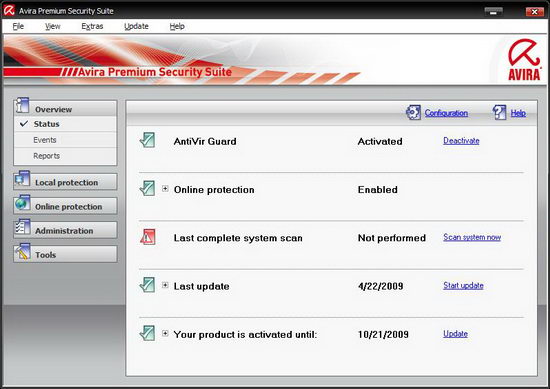 Thanks to Ubisoft, you can now enjoy free 3 months full version trial of Avira Premium Security Suite. Follow the instructions below to grab yourself free genuine license key for Avira Premium Security Suite.

Visit this promotional page.
Fill in the required details and hit "Request license now" to submit the form. Make sure you use valid email.
Next, check your email inbox for an email from Avira. The license key, HBEDV.KEY is attached with the email.
Download the license key to your computer.
Download the setup installer for Avira Premium Security Suite.
During installation, you will be prompted to import the HBEDV.KEY license key to activate your Avira product.