[Christmas Freebie 2011] Free Christmas Android Apps Advent Calendar 2011
'
The MagicSolver team has kicked off the holidays with a Christmas Advent Calendar for Android, which offers a surprise free Christmas app for Android every day starting December 1 until Christmas day.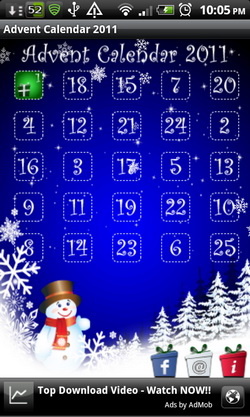 As you countdown to Christmas, every day you will discover the coolest free Android app hand picked by MagicSolver from hundreds if not thousands of apps on the Android market.
Once you are in the app, Christmas music will be automatically played from a list of three classic Christmas tunes. You can change the tune by shaking the phone. If you want to turn it off, tap Menu > Turn Music Off. Believe me, the tunes are just too lovely that you want them to keep on playing. 🙂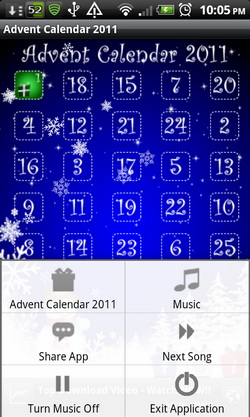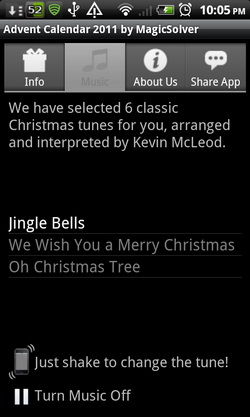 Now, as today is December 1, we are ready to unwrap the first gift. Tap on the first gift, undo the ribbon, open the lid and finally turn your phone upside down to reveal the featured free Christmas Android app of the day.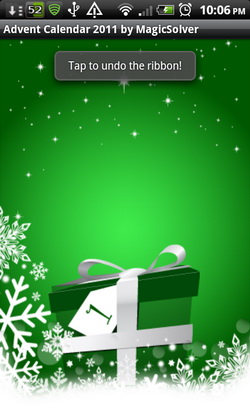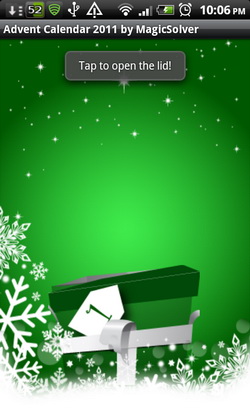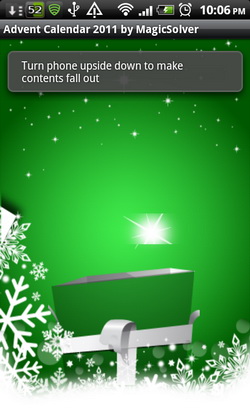 It's the BeyondYnthXmas app – you play as a little ladybug in one of the best puzzle adventures on Android.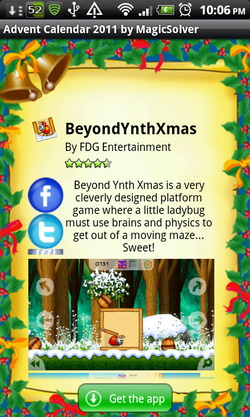 So there are 24 more gifts waiting for you to unwrap. On December 25, you will have 25 Christmas-themed app on your Android device 🙂
Install Christmas Advent Calendar 2011 app for Android