Christmas 2010 Freebie : 24 Days Non-Stop Christmas Gifts from Paragon Software
By Steve Yu on December 5, 2010
@steveyu85
'
Software maker, Paragon Software is currently running an Advent Calendar through their Facebook page, which offers 24 days of non-stop Christmas gifts for every day starting from December 1 till Christmas Eve.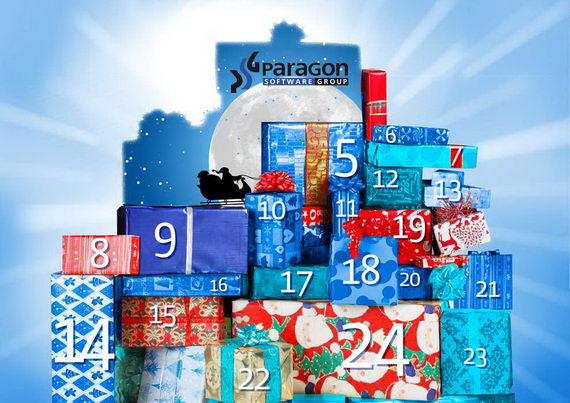 To enjoy their special Christmas gift of the day, simply visit the Advent Calendar Christmas Gifts page at the Paragon Software's Facebook fan page.

Click the "Like" button to become a fan of Paragon Software in Facebook, thus unlock the Advent Calendar Christmas Gifts page. So far, they have discounts on their software products.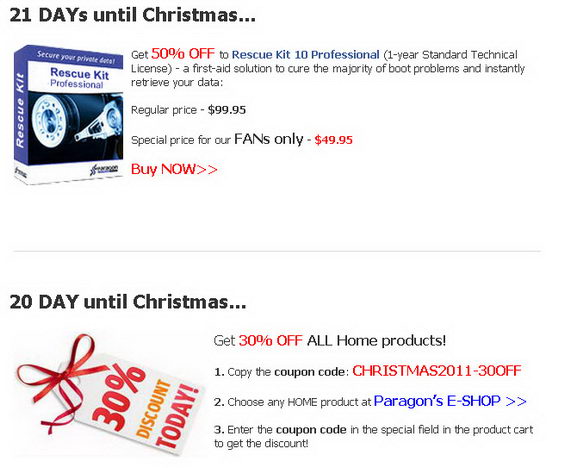 We have yet to see any free software giveaways. Anyway, make sure to check on their Christmas gift page every day to discover great discounts or maybe free fully-licensed software! 🙂
Related
Steve Yu is a technology blogger with ten years blogging experience under his belt. He is the founder of MyTechQuest.com or just MTQ.
Social Count

Android

Latest Articles

Latest Windows 10

Latest Freeware

Find Us on Facebook
Copyright © 2007 - 2017 My Tech Quest. All rights reserved. Powered by Wordpress and Hostgator.