Get 10 top music albums from 2015 for free at Windows Store
By Steve Yu on December 13, 2015
@steveyu85
'
Check out the free music deals at Windows Store! The Redmond-based tech giant is currently offering 10 of 2015's top music albums, as free downloads as a gift for the holidays.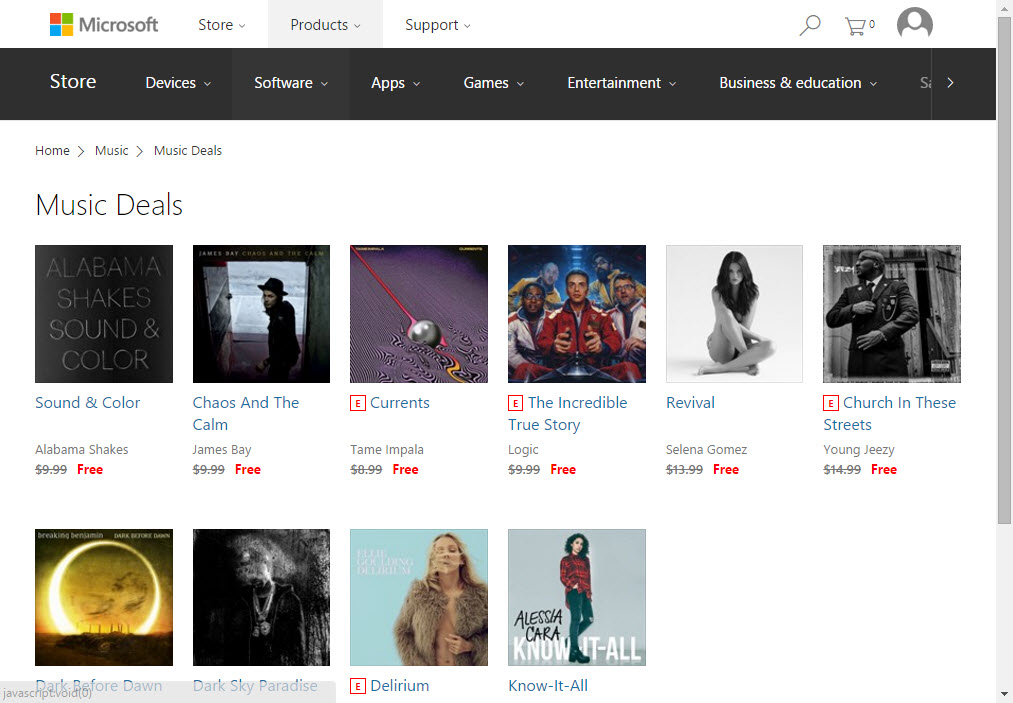 Here are all the 10 music albums you can download for free.
Alabama Shakes – Sound & Color
James Bay – Chaos and The Calm
Tame Impala – Currents
Logic – The Incredible True Story
Selena Gomez – Revival
Young Jeezy – Church In These Streets
Breaking Benjamin – Dark Before Dawn
Big Sean – Dark Sky Paradise
Ellie Goulding – Delirium
Alessia Cara – Know It All
Note that the free music deals is currently available on Windows 10 devices in the United States only. Interested users can check out the deals here.
Related
Steve Yu is a technology blogger with ten years blogging experience under his belt. He is the founder of MyTechQuest.com or just MTQ.
Social Count

Windows 10

Latest Articles

Latest Android

Latest Freeware

Find Us on Facebook
Copyright © 2007 - 2017 My Tech Quest. All rights reserved. Powered by Wordpress and Hostgator.