Store All Your Facebook Chat Messages in Firefox [Firefox Extension]
By Steve Yu on November 1, 2009
@steveyu85
'
Facebook provides a convenient way for you to chat with your family and friends with it's built-in chat service, Facebook Chat. Somehow, they are lack of functionality and features. They don't provide you with emoticons and smileys, and they definitely don't allow you to store your chat conversations. In my previous post, I have shown you how to add emoticon list in your Facebook Chat window. So today, we will learn how to save all your Facebook chat messages.
Facebook Chat History Manager is a Firefox extension that saves all your Facebook conversations locally in Firefox. Your chat messages are securely stored and password-protected. Therefore, no one can access and view your chat history without the correct password.

To setup Facebook Chat History Manager, after you've installed the extension, visit this page, http://apps.facebook.com/firechm/ and click "Allow" button. Now, create an account with Chat History Manager. From the Firefox menubar, navigate to Tools> Facebook Chat History Manager> Create Account.
To locate your Facebook ID, go to your facebook profile page, then note the url address of the page. For example. the url of my profile page look like this : http://www.facebook.com/steveyu85?ref=profile. So my Facebook ID is steveyu85.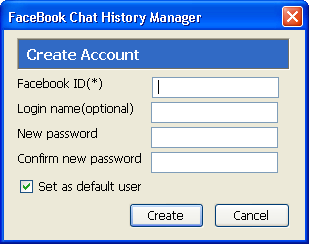 You can view all your saved chat messages anytime either online or offline. To view chat history online, visit this page and click View Chat History. The chat messages can be filtered by friend or date.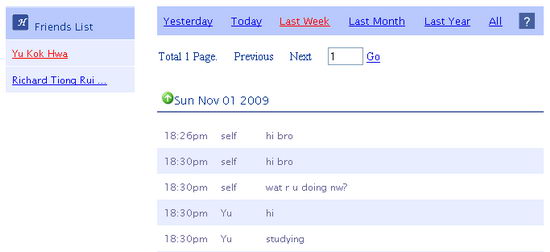 For offline access, press Ctrl+Alt+F to open the chat history window. You need to login to view the chat history.

Install Facebook Chat History Manager [Firefox Extension]
Related
Steve Yu is a technology blogger with ten years blogging experience under his belt. He is the founder of MyTechQuest.com or just MTQ.
Social Count

Android

Latest Articles

Latest Windows 10

Latest Freeware

Find Us on Facebook
Copyright © 2007 - 2017 My Tech Quest. All rights reserved. Powered by Wordpress and Hostgator.