11 Awesome Greasemonkey Scripts for Facebook
'
Lately, I have been talking quite a lot about several Greasemonkey scripts for Facebook. They are purposely installed to help you boost your experience with Facebook. With these scripts, you can put great features on Facebook that are not made available by Facebook itself likes adding download link for Facebook video, removing ads from Facebook, add emoticon lists on Facebook Chat and much more.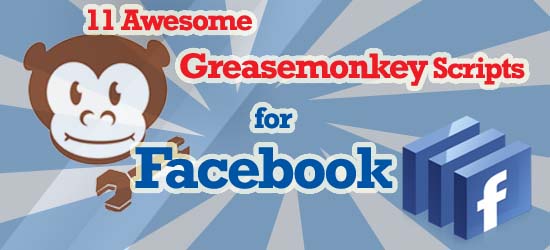 I have covered a few great Facebook Greasemonkey scripts in my previous posts and there are a lot more scripts that are worth mentioning here. So instead of writing individual posts to introduce all these scripts one by one, I now compiled a list of 11 awesome Facebook Greasemonkey scripts in this post. All the scripts have been tried and tested. They are all working at the time of writing. And, there are some great scripts that I would like to mention but they were no longer working. What a waste! 🙁

Note that you need to be using the Firefox web browser with the Greasemonkey extension installed to use the following scripts.
1. Facebook Purity : Getting annoyed or overwhelmed with all those notifications from the applications and quizzes that never stop flooding your Facebook wall? Use Facebook Purity to disable quiz and application notification messages from displaying on your wall forever!

What's left on your wall are messages from the original Facebook apps such as status updates, wallposts, links, notes, photos, videos etc.
2. Facebook Video : As the name suggested, Facebook Video allows you to download Facebook videos. Plus, you can convert Facebook videos and embed the videos on other sites. Once installed, the download video, convert video, embed video and customize code links will be added on Facebook video pages. The links will also be placed below videos on walls, feeds, and messages.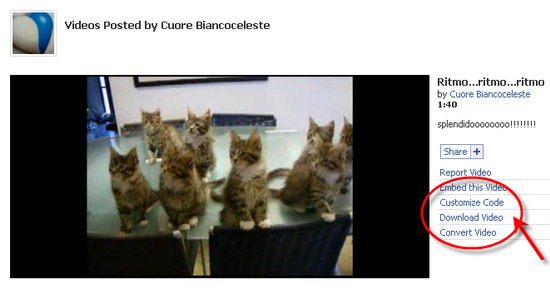 3. Facebook Chatbar Silver+ : Display a collection of emoticons within Facebook Chat window where you can click for a simpler way to experience emoticons in Facebook.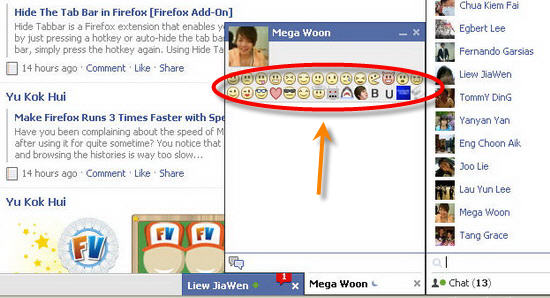 4. Facebook Fixer : Facebook Fixer comes with hell lot of features to enhance your experience with Facebook. The features include : bigger profile pictures and photos, easier viewing of albums, links to download videos, showing people's age and sign, google calendar integration, keyboard shortcuts & more.
5. Auto-Colorizer for Facebook : Visit any profile on Facebook, and this script will change the colour scheme of the page to perfectly match the default photo for that particular profile. Not just profile pages, it also works on photos, events and group pages.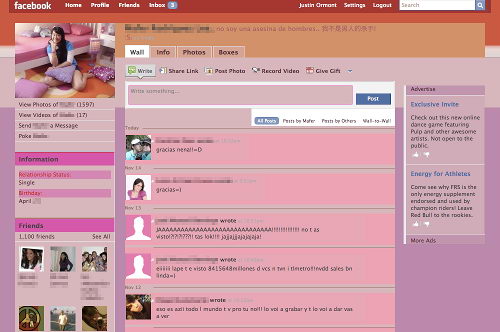 6. Facebook Friends Checker : This script checks your Facebook friends list and lets you know when someone from your friends list has removed you from their friends list. A message will appear informing you about that person and gives a link to his/her profile page.
7. Facebook – Unhide Hidden Info : No one can hide their profile information from you. If a friend has chosen to hide some of his/her information from being displayed on their profile, this script will allow you to unhide the hidden details.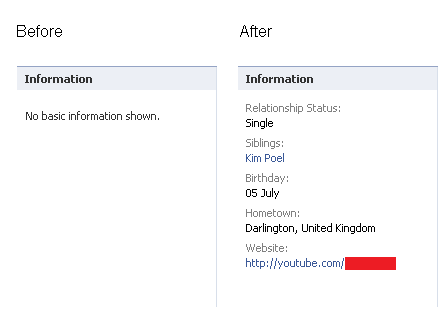 8. Unfuck Facebook : Un-what? Lol! This script allows you to remove whole lot of clutter in Facebook. You can remove Facebook ads, hide app and fan stories on profiles, make home page into two columns, remove rounded thumbnails, hide app and fan highlights and more. Plus, you can block invite from app, fan, group and event. Other features worth noting are usage of direct share links and expand the width of the walls on profiles.
9. inYOf4ceBook : Display the larger version of thumbnails and profile pictures when you mouse over them.
10. Facebook to Google Calendar : Add your Facebook events to currently logged in Google Calendar.
11. Facebook Image Download Helper : Allows you to use a download manager like DownThemAll! on Facebook image gallery pages.
Did miss out any other awesome Facebook Greasemonkey Scripts? Please let know in your comment. 🙂