HTC announces Desire 700, Desire 601, Desire 501 and Desire 300 in Taiwan
'
HTC has announced four new Desire smartphones at a media event in Taiwan today. They are HTC Desire 700, Desire 601, Desire 501 and Desire 300. Desire 700 and 501 are new devices, while the other two – Desire 601 and 300 have already made their appearance at IFA Berlin 2013 back in September.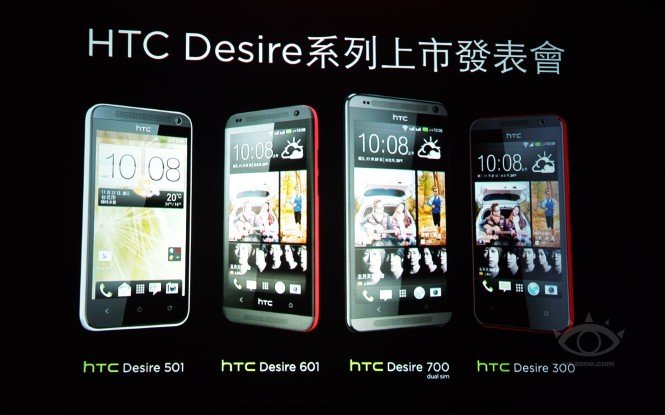 HTC Desire 700 is a new dual-sim mid-range Android smartphone that is powered by a 1.2 GHz Qualcomm Snapdragon S4 quad-core processor. It comes with 1 GB of RAM and an 8 GB internal storage. It has a 5-inch screen display with relatively low resolution at 960×540. There is 8MP rear camera and 2.1MP front-facing camera.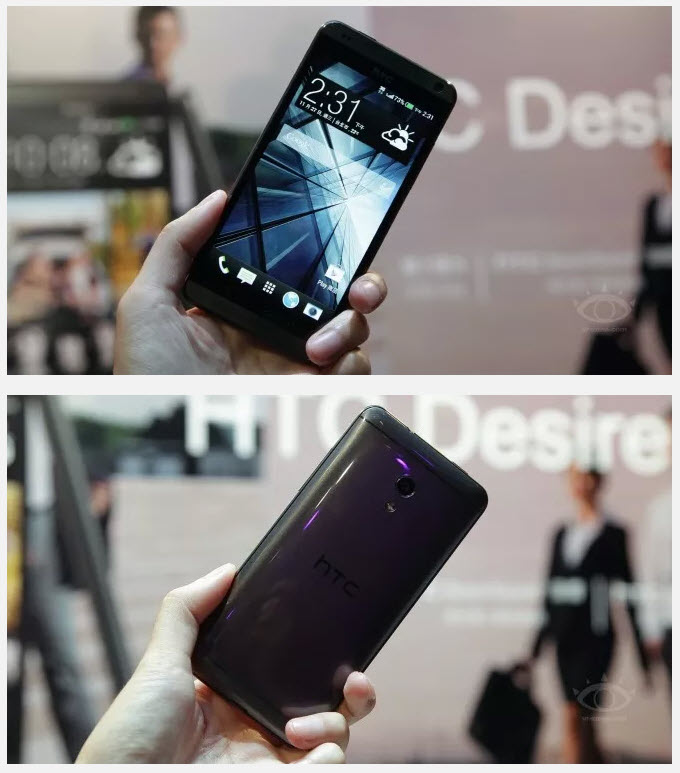 On the other hand, the HTC Desire 501 features a 4.3-inch screen display with 800×480 resolution. It runs a 1.2 GHz dual-core processor with 1 GB of RAM, 8 GB of storage capacity, an 8MP rear camera, and a 2.1MP front-facing camera.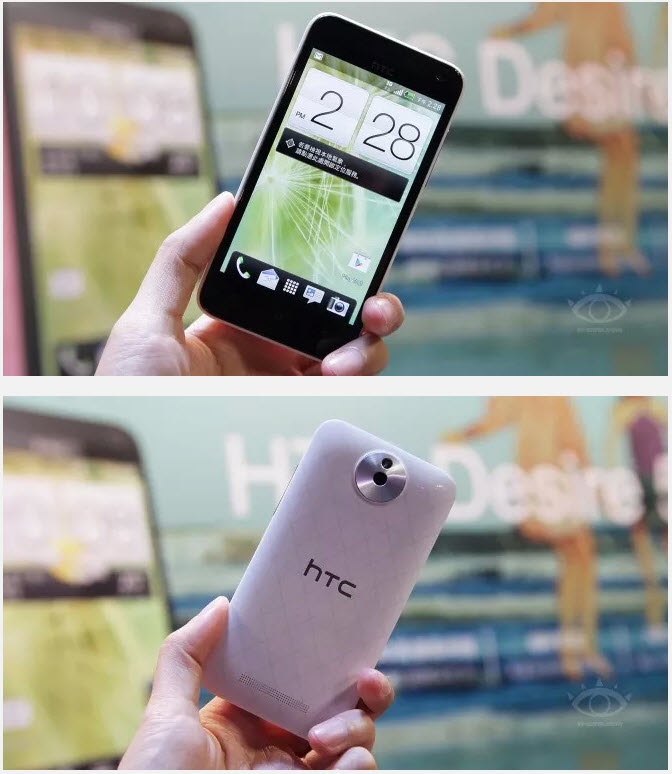 Pricing and Availability
No idea on the availability. As for the pricing, HTC Desire 700 shall cost 13,900 NTD (around $470), Desire 601 at 10,900 NTD (around $370), Desire 501 at 9,900 NTD ($330), and the Desire 300 at 7,900 NTD (around $270).