How to Transfer Contacts, SMS and Other Data from Old Phone to HTC Desire S #Maxis10
'
While waiting for the Part 2 of the HTC Desire S review article (which will talk about the Sense UI), let's take a look at this side dish tutorial post. The main dish will be ready soon. 🙂
What is the first thing that you will most probably do when you get yourself a new phone? I believe the first thing most people will do is try to get all their phone contacts, text messages (aka SMS) and other data transferred from their old phone to the newly-purchased phone (before they finally dump their old phone :p).
The most traditional way to transfer the contact information to the new phone is by copying the contacts and text messages from the old phone's memory to your SIM card, then insert the SIM card to your new phone and copy the data to the phone memory.
On Android-powered HTC phones, you can sync the contacts from your old phone to computer, and then use HTC Sync to sync your new HTC phone with your computer's Microsoft Outlook, Outlook Express or Windows Contacts. Other than that, you can import your contacts to your old phone's memory card, then take out the memory card and insert it to your new phone, then export the contacts to the new phone. Or you can use an Android phone manager like MobileGo to help you with the transfer process via computer.
In HTC Desire S, there is an even quicker and hassle-free way to get your contact information transferred to the phone. The Transfer app in the phone enables you to easily transfer contacts, text messages or calendar events from your old phone to your new HTC phone through Bluetooth. FYI, this feature was not found in the original Desire.
Now I am going to show you the steps to carry out the transferring process.
Okay now, get the HTC Desire S on your palm. From the Home screen, tap the button on the lower-left corner. Scroll down the list of applications, then tap the Transfer app.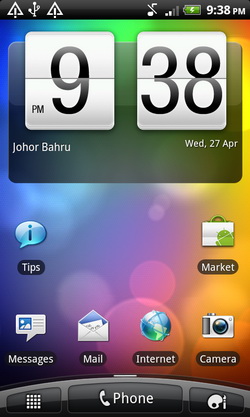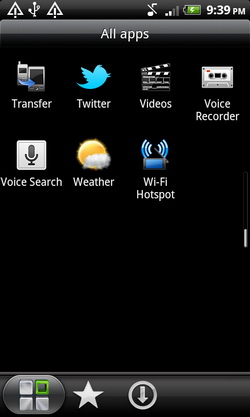 Tap Next to begin.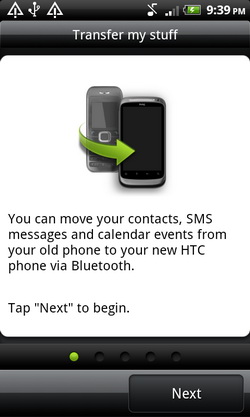 Now, choose your old phone's brand and model. Whether it's Apple, HTC, Blackberry, LG, Motorola, Nokia, Samsung or Sony Ericsson, it's all covered by the application.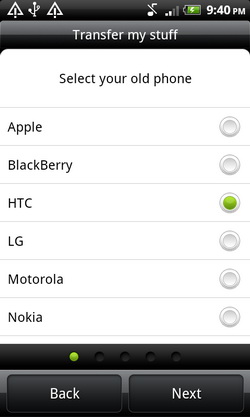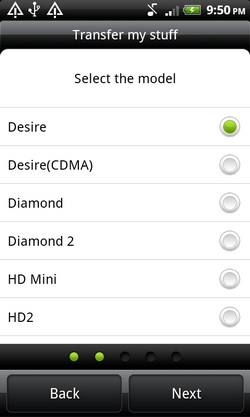 Next, you will need to enable Bluetooth connection on your old phone (by following the steps provided). Now go grab your old phone, turn the Bluetooth on and set it to discoverable mode.  Meanwhile, back to your new HTC Desire S phone, tap Next to continue.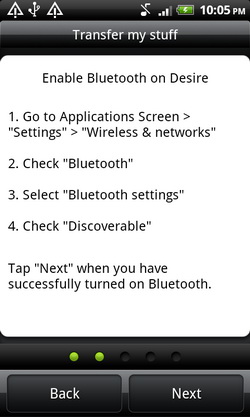 Your new phone automatically turns Bluetooth on and searches for Bluetooth devices. From the device list, choose your old phone and then tap Next.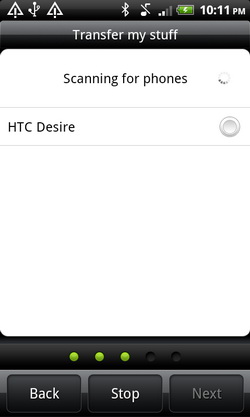 Your new HTC phone then tries to pair with your old phone. You'll see a security passkey on the screen. On your old phone, enter this passkey or simply confirm it.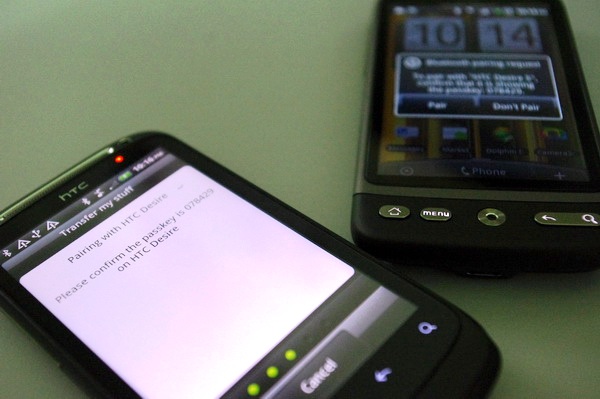 Select the Contacts check box (and other supported types of data you want to import), and then tap Next.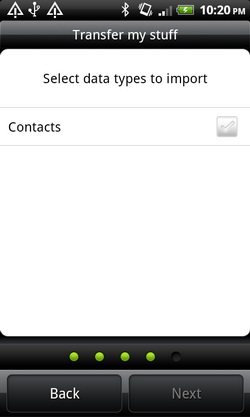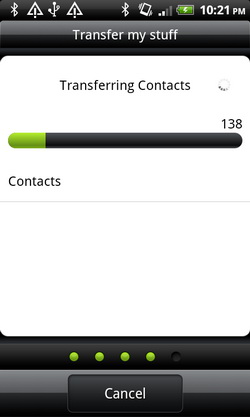 When your new HTC phone finishes importing data, tap Done.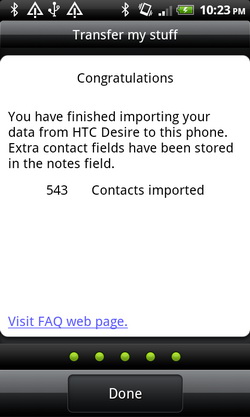 Hope you're enjoying reading this tutorial. 🙂