How to set Bing daily image as lock screen in Windows 10?
'
Windows 10 has a new lock screen feature, which goes by the name Windows Spotlight. The feature, enabled by default, brings beautiful images from Bing.com homepage to your lock screen. Interestingly, you can choose to 'like' or 'dislike' the images shown. From your feedback, Windows will show the types of images that you like on your lock screen.
However, if you want to see exactly the same Bing image that appears at Bing.com homepage as your lock screen on daily basis, Windows Spotlight might not be able to help. But fret not, we will guide you on how to automatically set Bing's daily background image as your Windows 10 lock screen.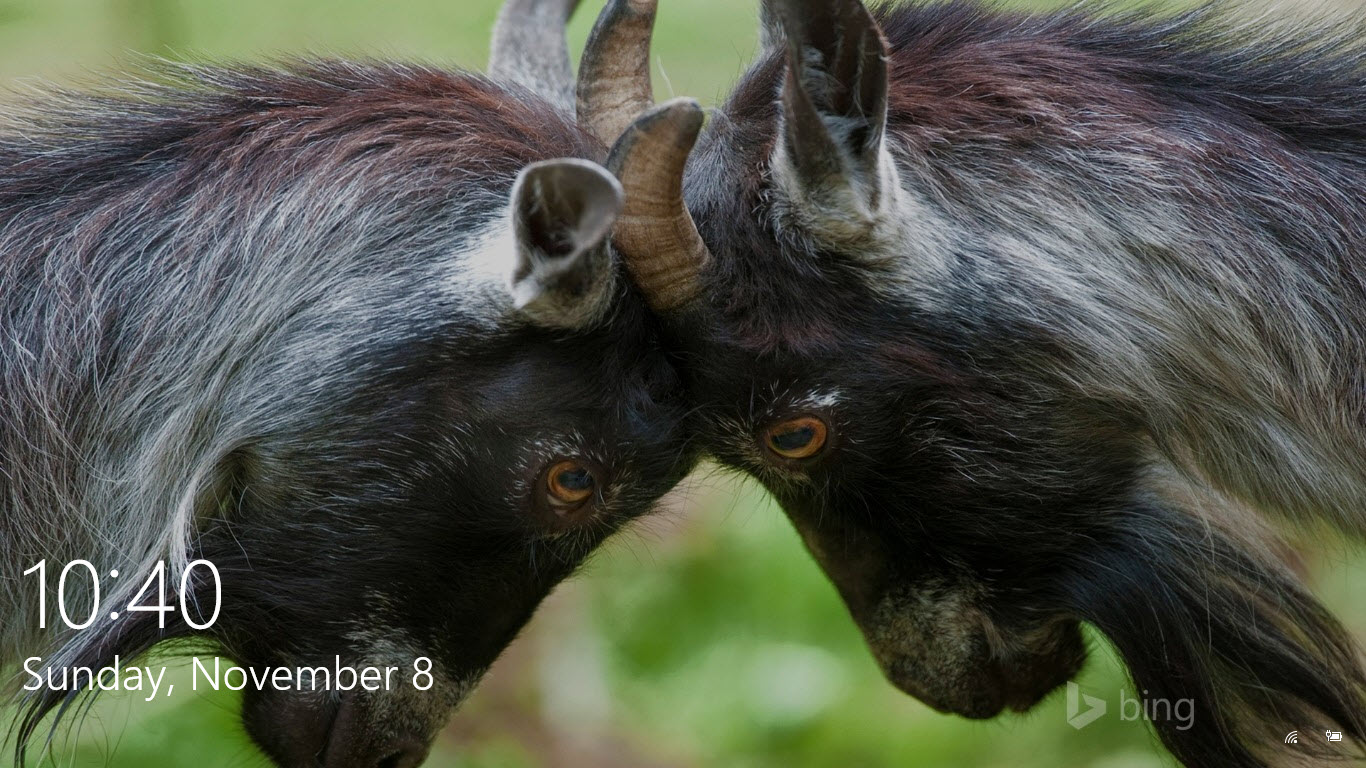 All you need to do is to download and install the Amazing Lock Screen app from Windows Store.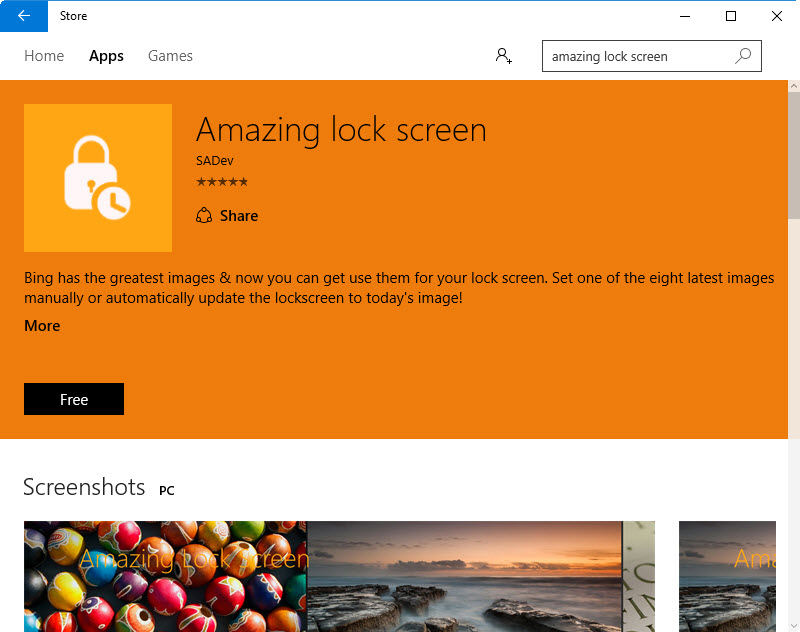 After successful installation, run the app (Start > Amazing Lock Screen). At first use, you will be prompted to set Bing daily image as your lock screen. Click Yes.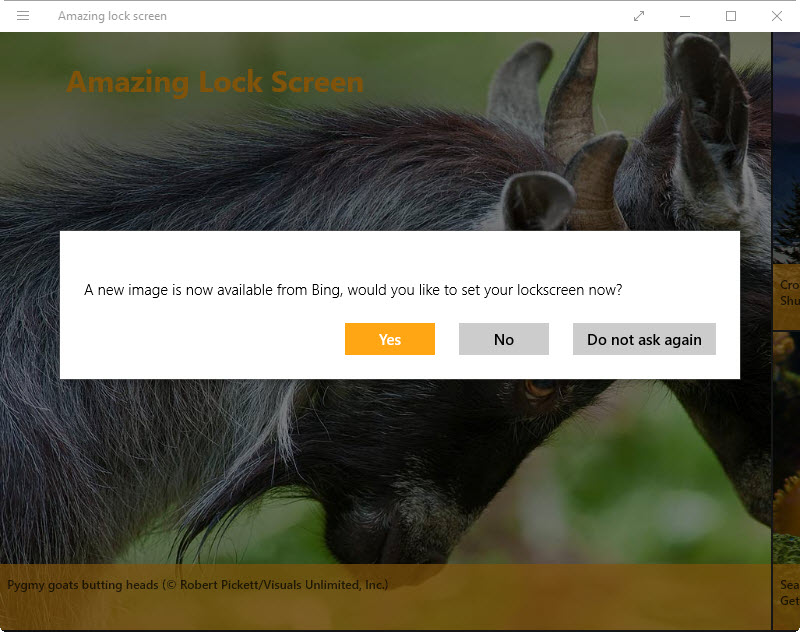 The main window shows 8 latest Bing images. You can let the app automatically update Windows 10 lock screen to today's image or you can set one of the 8 latest images manually by clicking on the particular image.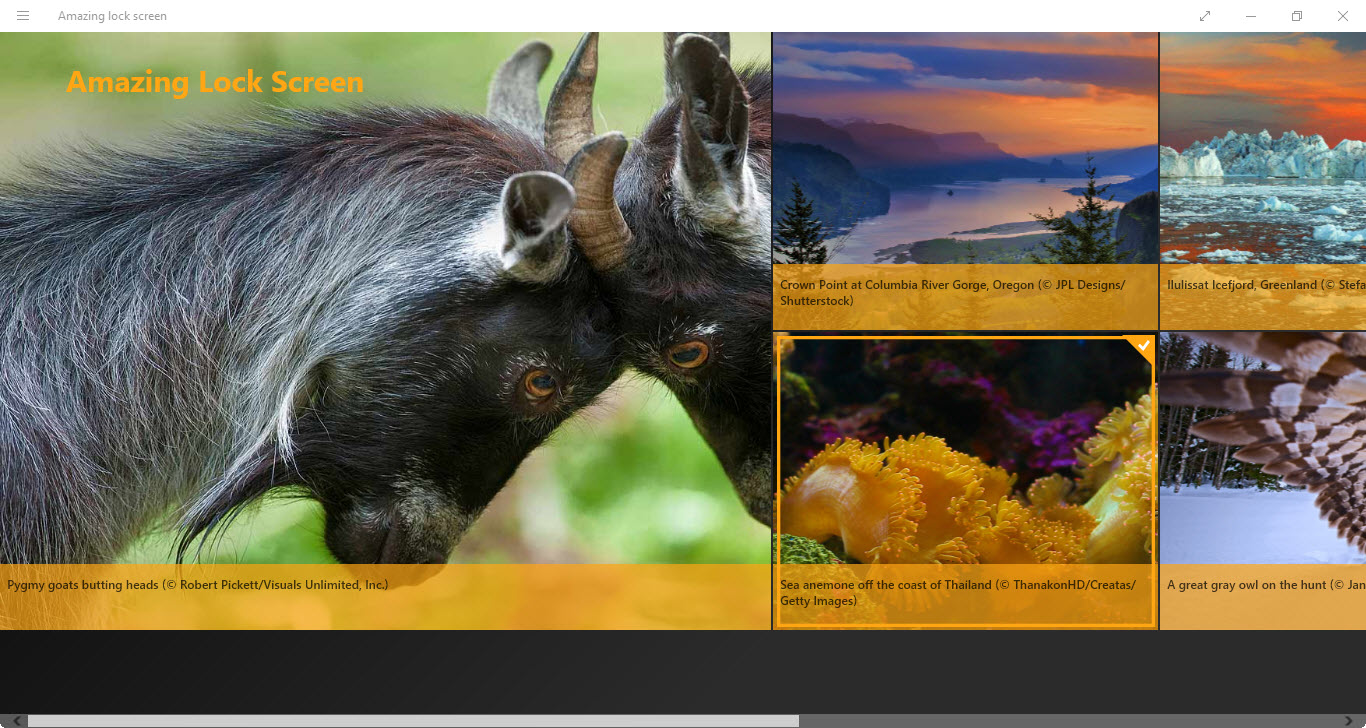 In the Settings (click the three horizontal lines icon at the top left of the window > Settings), you can set the app to download Bing image automatically as well as update the lock screen automatically. Other options include download HD image (if available), change the region and choose whether to store the images or else.