Instant Messenger for Facebook Chat with Tabbed Message Window
'

A while ago, I've mentioned about Gabtastik. It's a web chat service that allows you to use Facebook Chat directly from your desktop. Today, I found a similar application that works much the same as Gabtastik. It's called Chit Chat for Facebook.
Chit Chat for Facebook is a new instant messenger that allows you to chat with all your Facebook contacts in real time directly from your desktop. Chit Chat connects to Facebook Chat and removes the need to use a web-browser to talk over Facebook Chat.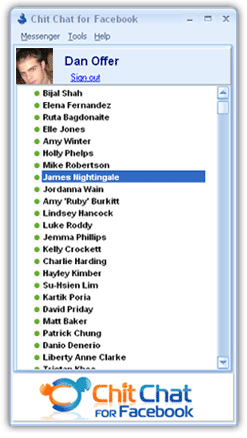 One of the useful features worth mentioning is the tabbed message window interface. It allows you to hold multiple conversations in a single window. Thus, making it easy to talk to many friends at once.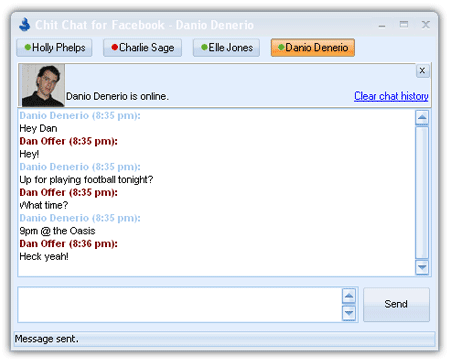 Chit Chat for Facebook is free for download.