How to Download Videos in Facebook? [Firefox Add-On]
'
Do you ever came across any interesting videos that your friends shared on Facebook and how you wish you could download all those videos to your computer? Well, you can blame Facebook for that because the social media giant refuses to add the "Download this video" link in the video page. The good news is that there is actually a Firefox add-on that can help you out.
Facebook Video is a Firefox extension that allows you to download or convert Facebook videos, and provides codes to embed videos on other sites. Once installed, this extension adds the download video, convert video, embed video and customize code links to Facebook video pages.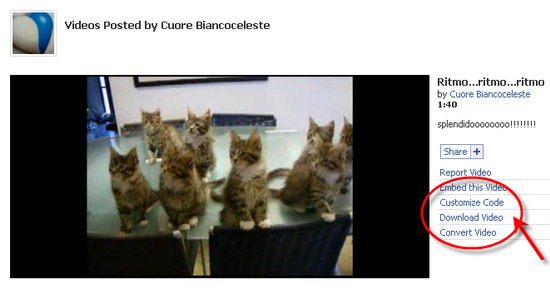 The download link is a direct link to the video file. Clicking on the download link will start downloading the video file in mp4 format. If you prefer video format other than mp4, you can convert the video using the "Convert Video" link.

The convert link will take you to Zamzar.com where you can convert the video to several formats of your choice and receive a link in an email to download the converted version.
Meanwhile, the customize code link opens a dialog to customize the resolution of video and select an auto-play option. The changes are incorporated in the embed code once the update button is clicked. The video is even updated in the page so a user can view the immediate result of their change.
Besides on video pages, the links will also be place below videos on walls (see screenshot below), feeds, and messages.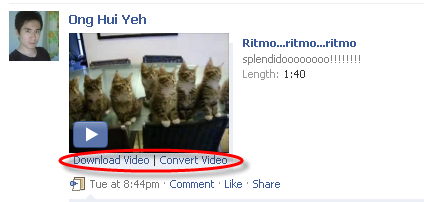 Install Facebook Video [Add-on has been removed]