How to Appear Invisible in Facebook Chat?
'
If you don't have the mood to chat on Facebook or don't want to be bothered with chat messages from your Facebook buddies at a particular time, you can choose to appear offline on Facebook Chat by simply selecting the "Go Offline" option.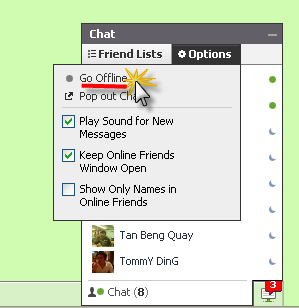 In the "Go Offline" mode, the Facebook Chat is completely turned off where you have no idea which of your friends are currently online.  If you want to find out who's online, you need to turn on Facebook Chat. How's good it will be if we can have "Invisible" mode in Facebook Chat where you can see which of your friends are online without turning on Facebook Chat.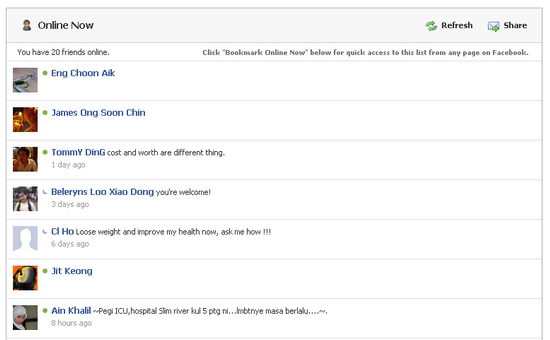 Well, there is actually a Facebook application that allows you to appear invisible in Facebook Chat. You just need to install Online Now Facebook application and have your Facebook Chat turned off, then go to Online Now application page to find out who's online. Make sure you bookmark Online Now for quick access to the Facebook Chat's online list.