Customize and Make Facebook Better with Social Plus [Chrome Extension]
'

Social Plus is an extension for Google Chrome browser that enhances the functionality of Facebook by adding a number of new useful and cool features to this famous social site.
In order to improve your use and experience of this popular social networking site, Social Plus has added the following new features to Facebook. And trust me, you'll love some of the features, if not all. 🙂
1. Format and Colour Options for Status Updates
Social Plus integrates a formatting editor into the upper zone of the regular Facebook editor.
The new formatting editor allows you to put several formatting to your status updates and wall messages like Bold, italic, underline, strikeout and in colour!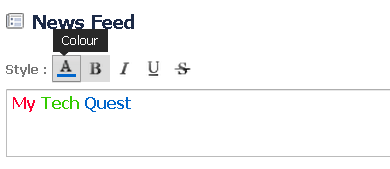 2. Smileys
The extension automatically replaces all smiley characters with smiley images in posts, status updates and comments. FYI, you can install the Facebook Chat Emoticons Chrome extension to add emoticon list in your Facebook chat window.
3. Don't Like! Option
SocialPlus integrates "don't like" next to the usual "like" option. Just click on the link to show your disapproval on the posts you hate, boring posts, announcements that make you cringe.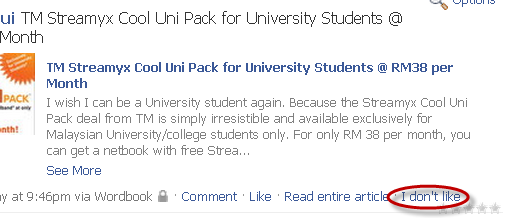 4. Personalized Profile Skin
Social Plus allows you to choose a skin (or theme) for your Facebook profile page.There are more than 500 available skins to choose from.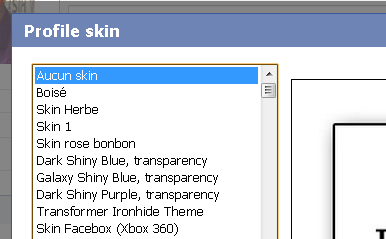 Each time you go to your profile, Facebook will take on the skin you've chosen.  Your friends who have Social Plus installed will also see your skin when they visit your profile, and you'll see theirs as well!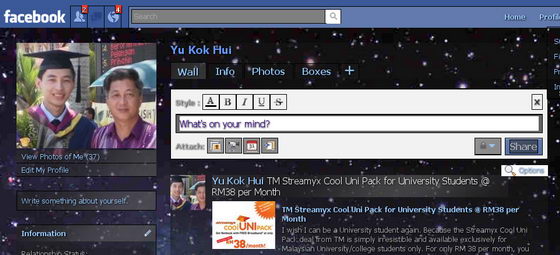 Here are the steps to follow to install skin on your profile page.
Go to your profile page for a live preview. Go to the Social Plus menu, at the top of the screen (in the blue menu bar).
Choose the option: "Profile skin management".
You will see a list of all the available themes. By selecting one, you will automatically see your profile transform!
Click save!
5. Wizz (nudge) option in Facebook chat
Social Plus allows you to send wizzes (nudges) in your Facebook chat conversations! Just type: !wizz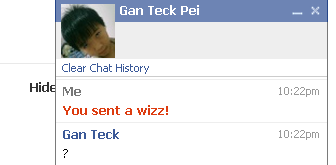 6. Move your conversations wherever you want on your Facebook page!
With the Social Plus extension, you can now move your chat wherever you want! Simply hover with the mouse over the chat window and a drag icon will appear. Now you can drag your chat window anywhere on the page!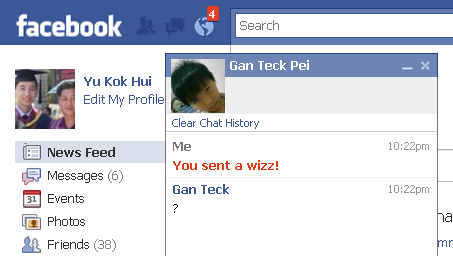 7. Rate your Facebook friends' posts
Social Plus extension gives you the ability to rate your friends' posts. It displays 5 small stars to the right of each post. To rate a post, just put your mouse over your desired rating and click. Your rating is now registered. You can then change the rating whenever you want by using the same procedure.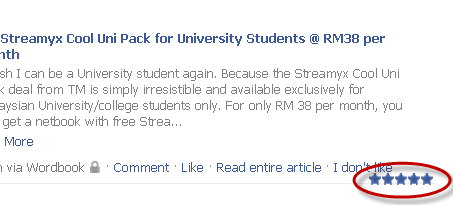 The rating shown is the average of all ratings for the post.
8. Clean up your Facebook with Wall filter
You can choose only the things that you want to see on your Facebook wall. With Social Plus, you can now filter certain items or types of posts like groups, fan pages, friends' comments, friends' "likes", relationship status changes (couples), new friends of friends, events.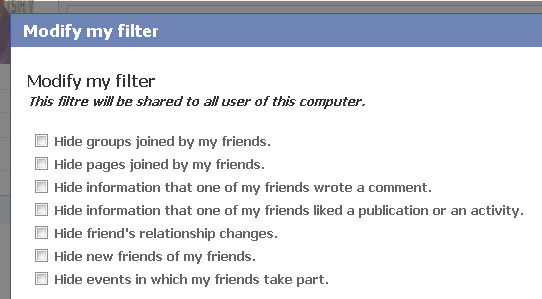 By default, no filters are applied to your wall, but you may change this option by going to the Social Plus menu (at the top right of the Facebook menu), then choose the "Filters" option.
9. New photo preview
Social Plus adds a small icon in the left corner of each Facebook thumbnail. Just move your mouse over it and the full-size photo will appear. Facebook Photo Zoom extension for Chrome also does the same trick!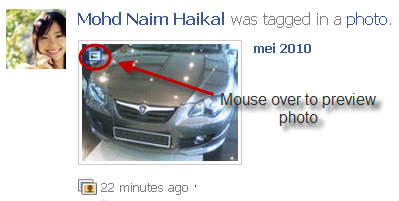 So there you go the 9 new features added by Social Plus chrome extension. All these features are all activated by default, but if you don't wish to use certain features, you may choose to deactivate them. Go to Social Plus menu > Settings, and deactivate any features that you don't like.
Install Social Plus extension for Google Chrome to add cool and useful features to Facebook.