Add Smileys, Format and Colour Options to Facebook Wall Messages [Chrome Extension]
'
If you are always on Facebook to update your wall with the latest status messages, try the FacePlus Chrome extension for Facebook.
This extension improves your Facebook experience by adding 30 animated smileys to your Facebook status messages. Moreover, FacePlus integrates a formatting editor into the upper zone of the regular Facebook editor.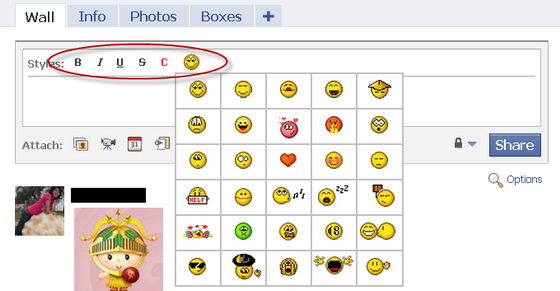 The new formatting editor allows you to put several formatting to your Facebook status updates and wall messages like Bold, italic, underline, strikeout and colour!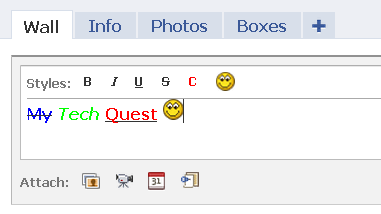 If you want to enjoy the same features plus other cool features like don't like option, personalized profile skin, Wizz (nudge) option in Facebook chat and more, try Social Plus instead. 🙂
Install FacePlus Chrome extension to add smileys, format and colour options to Facebook Status Updates