What's New in WordPress 3.4 Green?
'
The latest stable version of WordPress 3.4, code name "Green" (in honour of guitarist Grant Green), has been released and is now available for download from WordPress.org, or you can update to the latest version from within your WordPress dashboard.
In this post, we are going to take a look at what WordPress 3.4 has to offer this time for the users.
1. Theme Customizer
Apart from the bug fixes, the major improvements of all is the new theme customization feature. With this new feature, it's now easier for fellow bloggers to customize and preview themes. This way your reader won't see the changes on that particular theme that you are currently working at.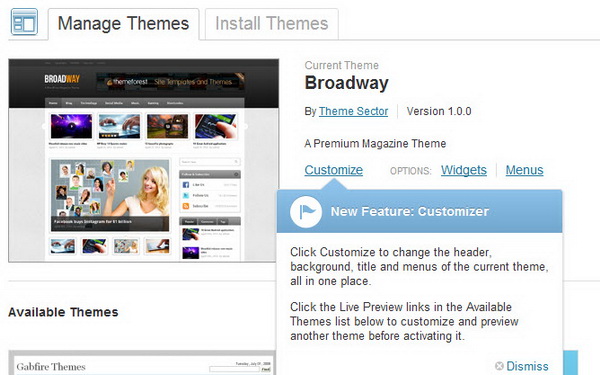 You can change colours, backgrounds and custom image headers with the theme customizer. However, the settings are available to themes that support the feature. Look like my Broadway theme is not supported.
Moreover, you can now browse all the available themes (handy if you have a lot of themes) at once without paging. Also, you can now use images from your media library as custom headers. You can change the height and width of your header images.
2. Embed Tweets
WordPress has included the support for embed tweets. You just insert a Twitter permalink in your article and the link will automatically turn into embedded Tweet. Nice!
3. HTML support in Image Caption
You can now use HTML coding in image caption. Yes thanks to the improvement, you can write links in captions.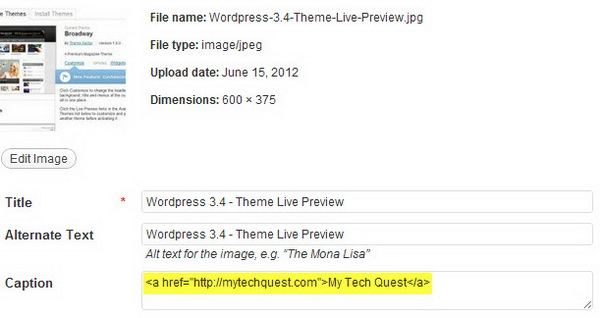 Last but not least, take a look at the video below. It shows you the overview of new features brought to WordPress 3.4.
[wpvideo Gg0EFixV]
[SOURCE]