We have a New Look!
'
As you may have already noticed, we have switched to a brand new blog theme in less than 24 hours ago. This is our fourth theme, called Broadway. Goodbye to our previous theme, Rutheniumify. It has served us for more than a year. Thank you.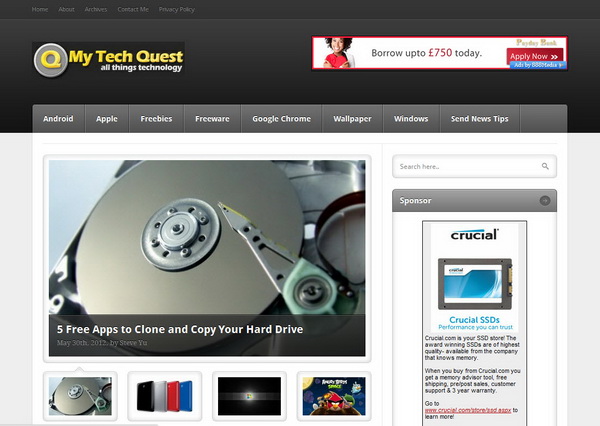 This time around we have decided not to use FREE theme again. And yes, we can forget about putting do-follow links (in exchange for using the theme for free) at the bottom of the blog. We forked out $35 to purchase this premium WordPress magazine theme. Yes, magazine-style theme has been our favourite and we hope you think the same too.
Here's all the key features of the Broadway WordPress theme. We love the built-in review system among others.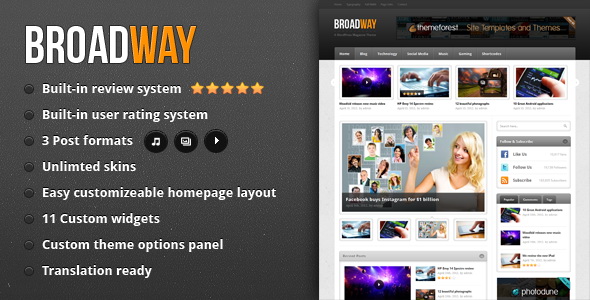 My Tech Quest now looks much cleaner and professional than previously and in our opinion, it is also much easier to navigate with and is more readable too (I love the font!). In the main page, besides showcasing the recent articles, we also display the recent articles from some of the selected categories like Apple, Android, Freeware, Windows and more. This way, you can find and read articles of your interest. 🙂
We are almost done with the tweaking part except for the logo. Yes, we need to give a little face-lift to the logo in order to fit the theme.
I think the theme looks just nice, what do you think? Please provide your feedback in the comment below.