Whatsapp for Android lets you bookmark messages for quick access
By Steve Yu on November 6, 2015
@steveyu85
'
The search option in Whatsapp is useful for users to look for information in older messages. Now, the developer has decided to introduce a better way to make reference to older messages with the introduction of Starred Messages.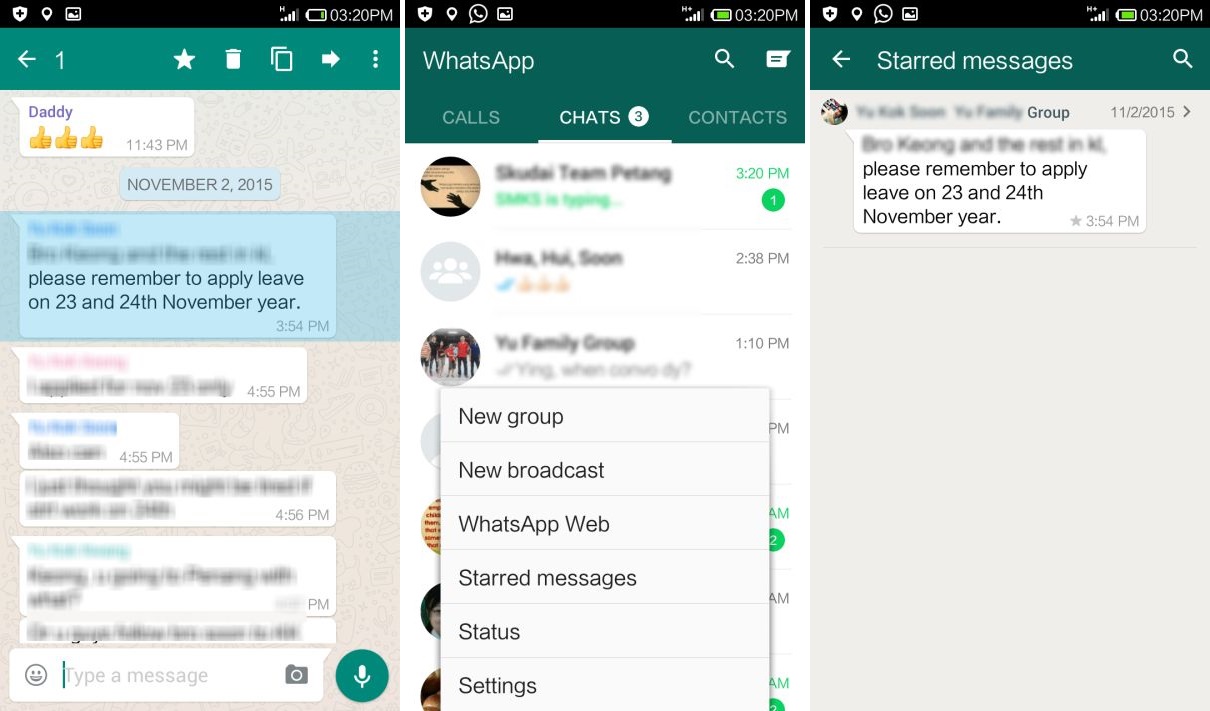 The feature works much like a bookmark manager found in web browser. It allows you to bookmark important messages in Whatsapp for quick access in the future.
To bookmark or "star" a message, tap and hold to highlight the message, then, tap on the Star icon. To access the message, go to Menu button > Starred messages.
As the time of writing, the feature has yet available in the Google Play. However, if you want to try out the feature now, please download it from Whatsapp website.
[UPDATE 27/11/2015] The Starred Messages feature has made its way to the latest version of Whatsapp for Android. Download now at Google Play. Other features include links with rich preview, plus the app now supports Android Direct Share (requires Android 6.0+).

Related
Steve Yu is a technology blogger with ten years blogging experience under his belt. He is the founder of MyTechQuest.com or just MTQ.
Social Count

Windows 10

Latest Articles

Latest Android

Latest Freeware

Find Us on Facebook
Copyright © 2007 - 2017 My Tech Quest. All rights reserved. Powered by Wordpress and Hostgator.