Uniblue introduces Space Cleaner for Android
'
Uniblue is well-known for its award-winning PC optimization application suite. Recently, the maker of Uniblue Powersuite has launched its first mobile app on Android.
Known as Space Cleaner (Clean & Boost) – the ad-supported app enables Android users to gain back valuable space in their mobile devices. That is by cleaning up cache files and unwanted residual files left behind by uninstalled apps.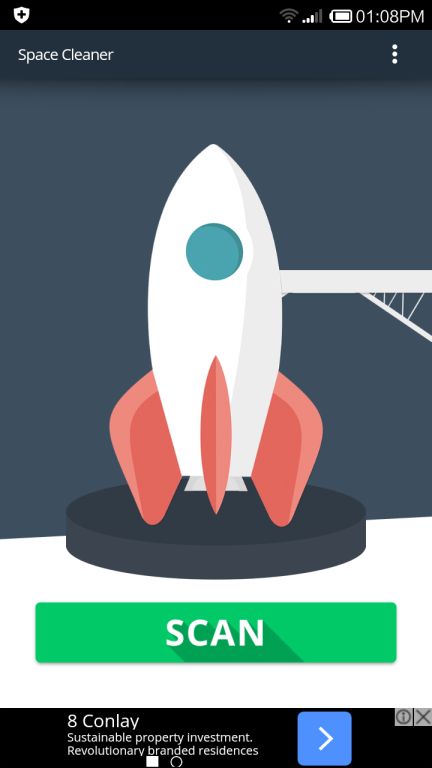 The app is extremely easy to use, thanks to its minimalist interface. Upon tapping the Scan button in the main interface, the app will scan your device for cache and junk files.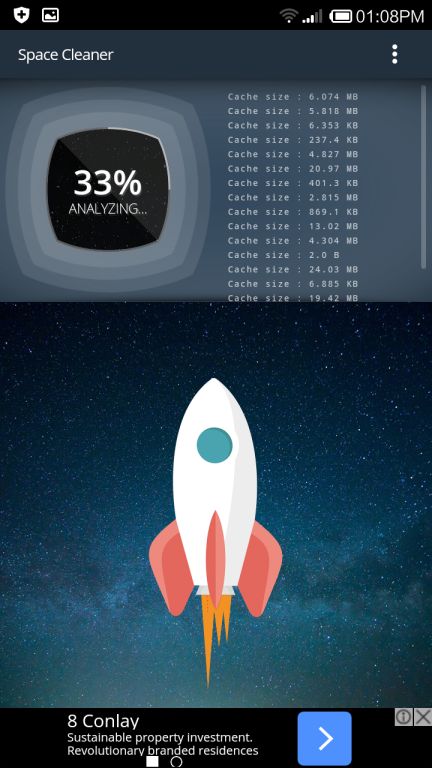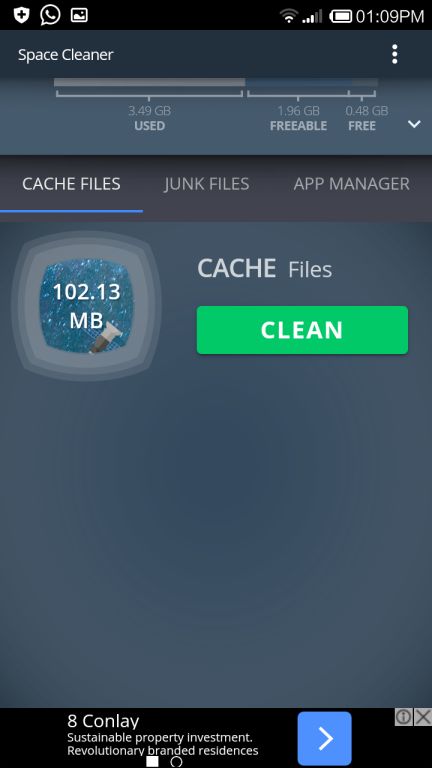 The scan result is splitted into three tabs – Cache files, Junk files and App Manager. The third tab enables you to remove unwanted apps. At the top of the screen, you can get a glimpse at the amount of used, free and free-able space on storage device.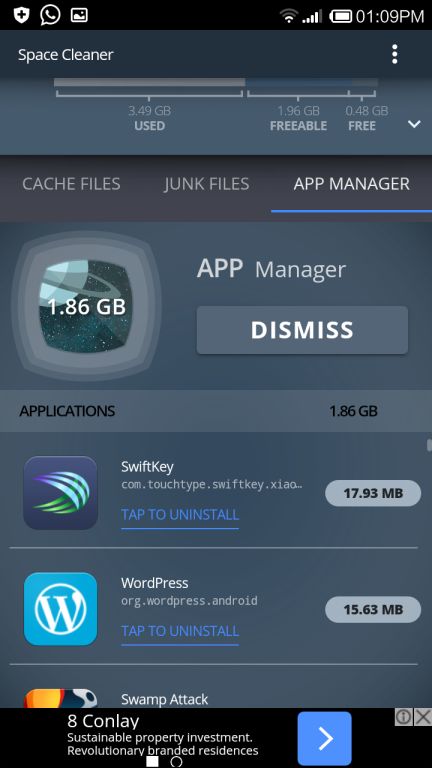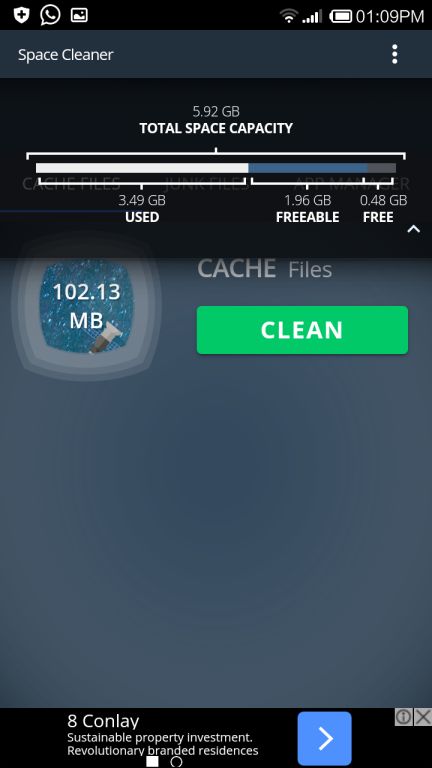 To clean up the cache files, tap on the Cache Files tab and select the Clean button. Do the same for junk files, tap on the Junk Files tab and select the delete button.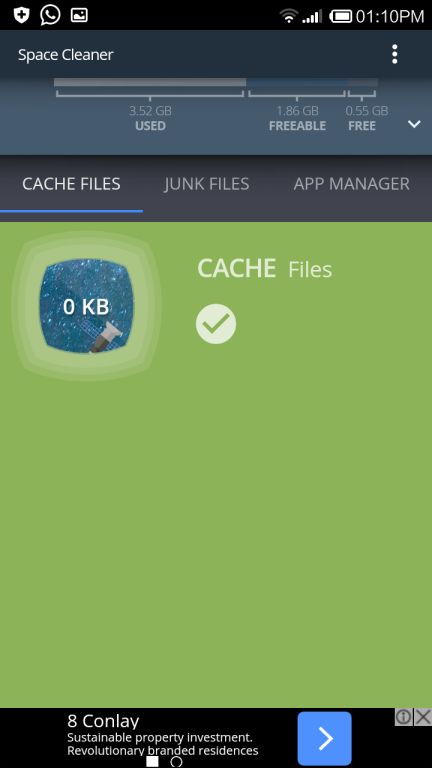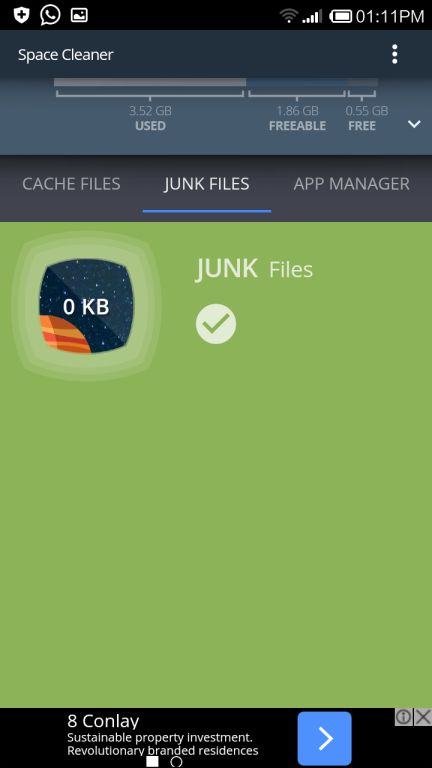 The app will notify you when your storage is low. The feature can be turned off from the Settings (tap on the three-dots > Settings).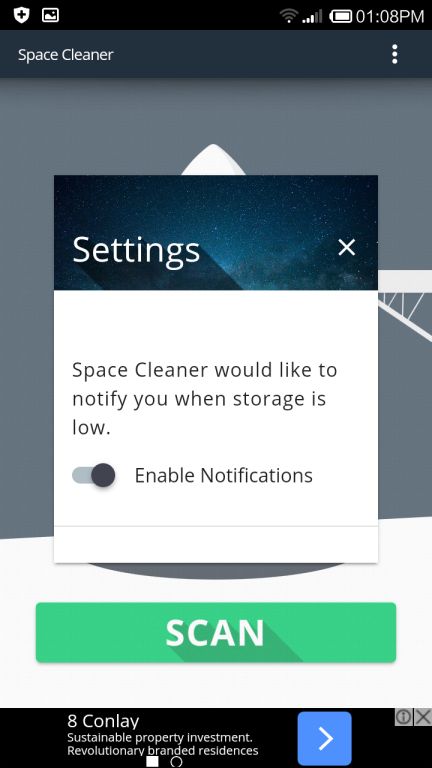 There is no doubt that Space Cleaner is easy to use. Many novice users would love to have this app on their device. However, some users might not like the lack of control on which cache and junk files to clean and which to keep, plus the app isn't feature-rich. Somehow, we are confident that the app will only get better in the future. 🙂
Space Cleaner is free for download. Requires Android 4.0 and up.