News360 is Your Personalized News Reader on Android
'
How many news websites or blogs that you read on regular basis? Probably a handful of them. More than that, says one or two dozens of them will get you overwhelm with tonnes of articles or stories. And many times the stories don't seem to interest you.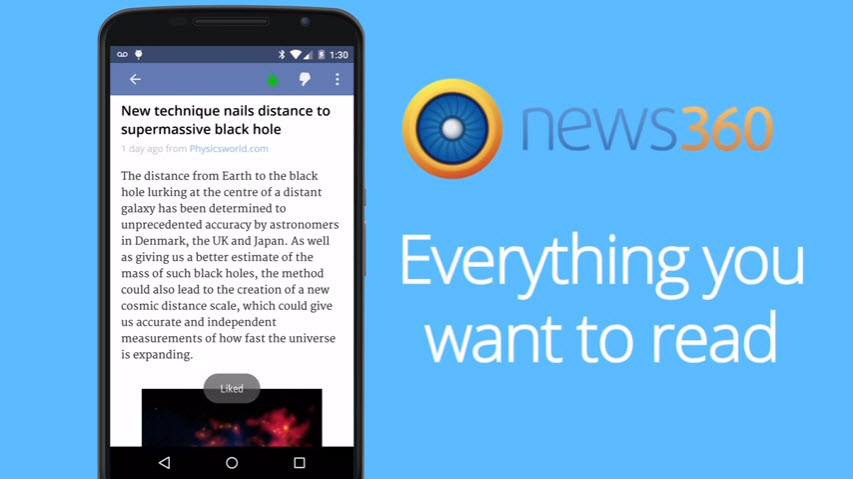 Yes, we all have our topics of interest like Photography, Android, Programming, Sports, Entertainment etc, right? In this case, you probably want to get News360 app on your Android device. 
News360 is your personalized news reader for Android. You get to pick your topics of interest and the app will serve your all the related content from over 100,000 sources, from the top national news providers, to local niche websites and blogs. 🙂
News360 gives you distraction-free reading with no ads, so that you can focus on the story or article itself. There are like and dislike icons for each story. You tap like if you enjoy a particular story and dislike if otherwise. News360 will learn the content you enjoy and selects stories that you'll find interesting and important. 
How to use News360 App?
First and foremost is to get you to sign into the app. Tap on the icon to the left of the Home, then choose Sign in.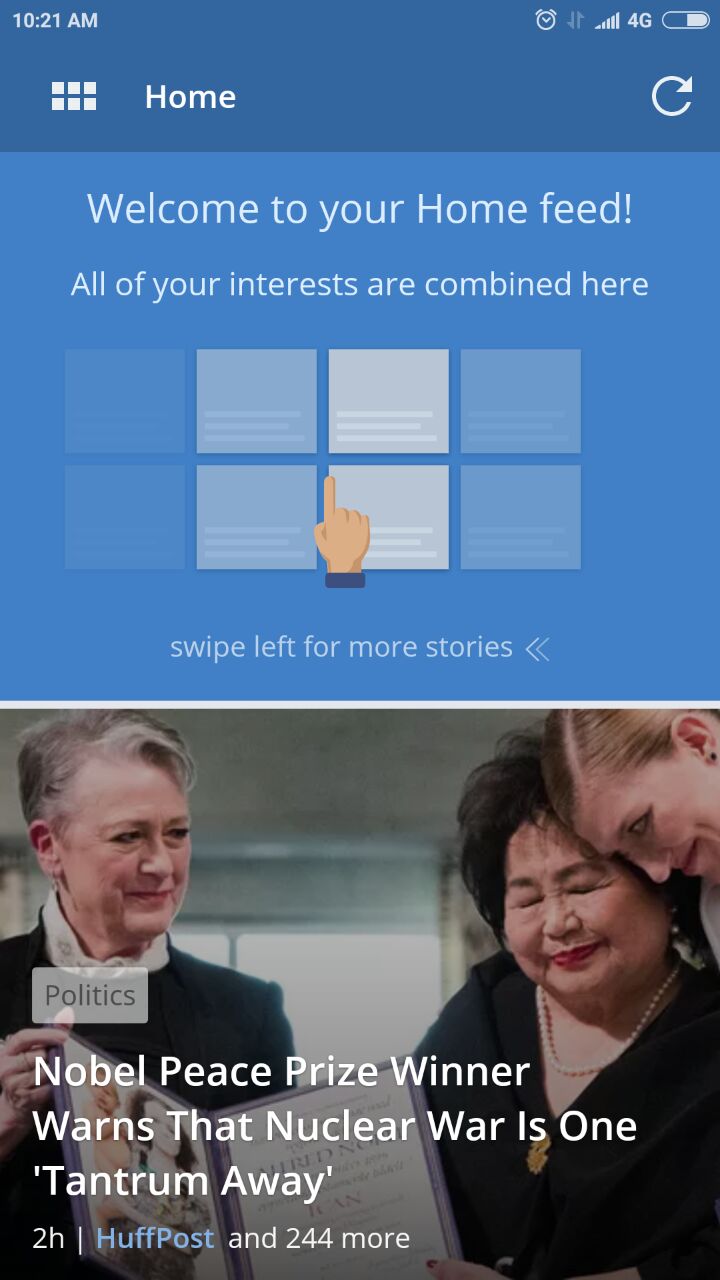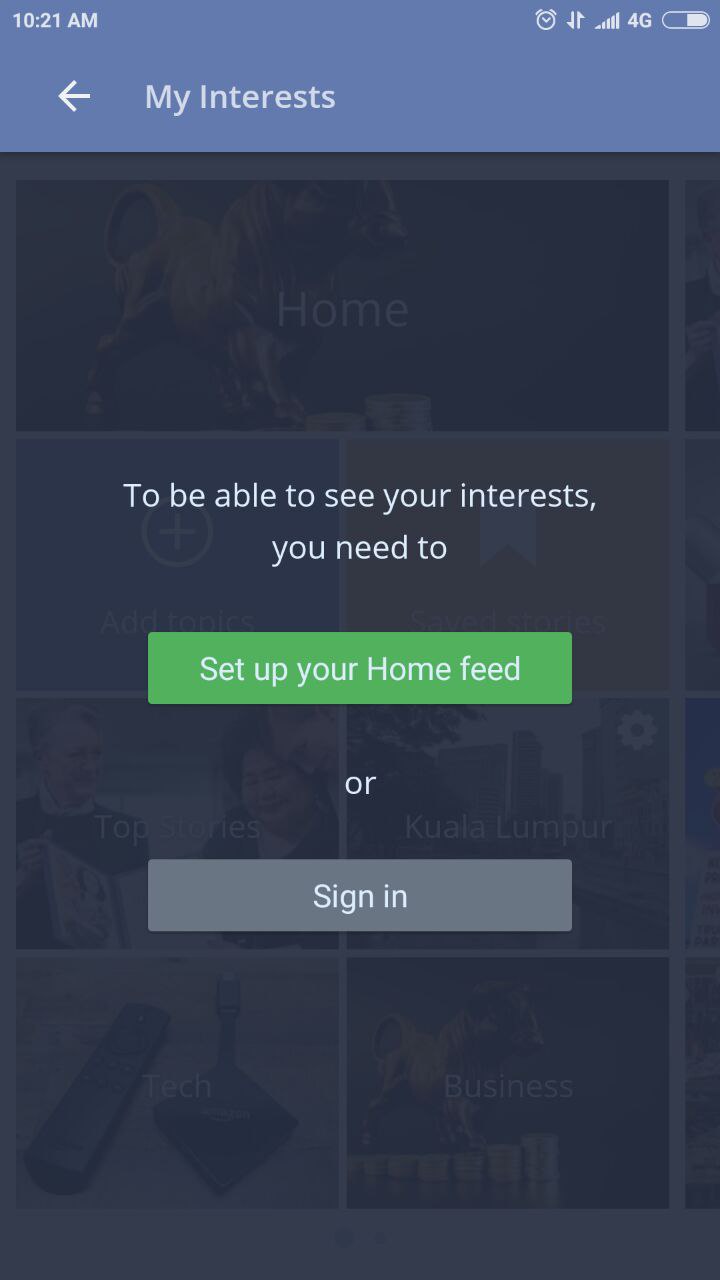 You can sign in using one of the accounts from your Facebook, Twitter, Google or email. Then, you are prompted to provide an email address in order to receive newsletters and info from News360. By signing in, your interests and saved stories will be synchronized with News360 on your phone, tablet, Android TV, or at news360.com.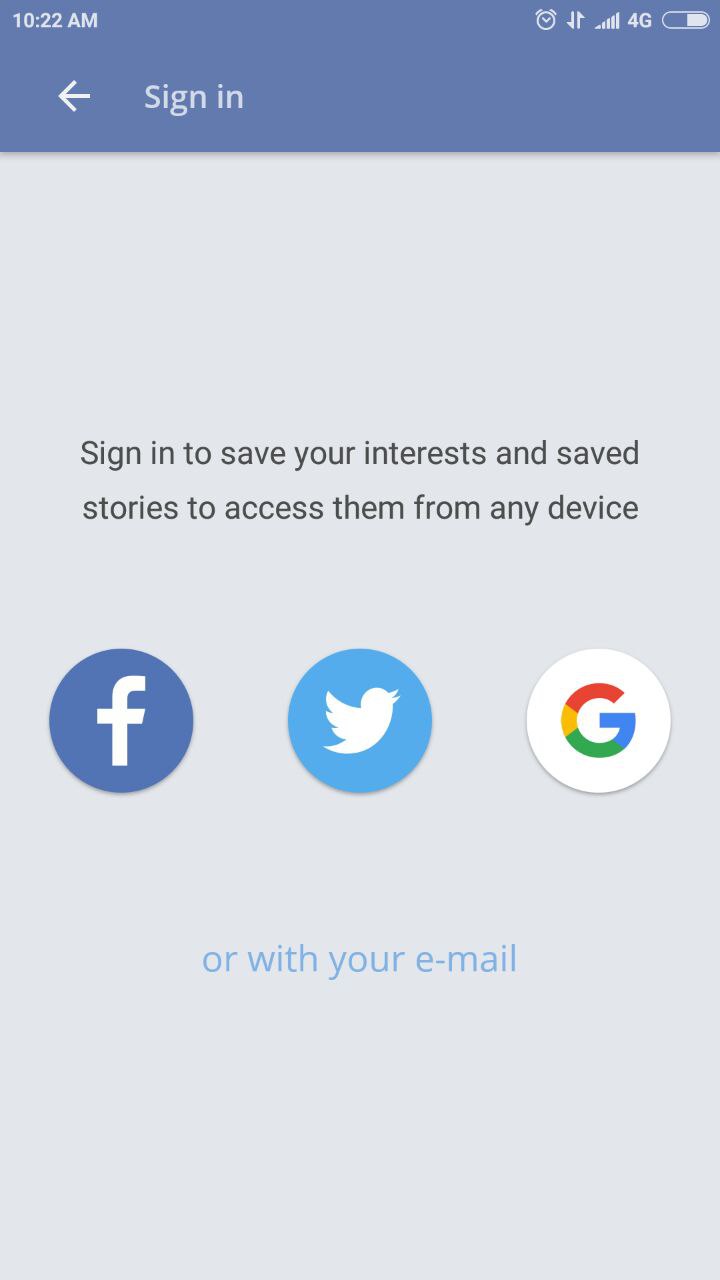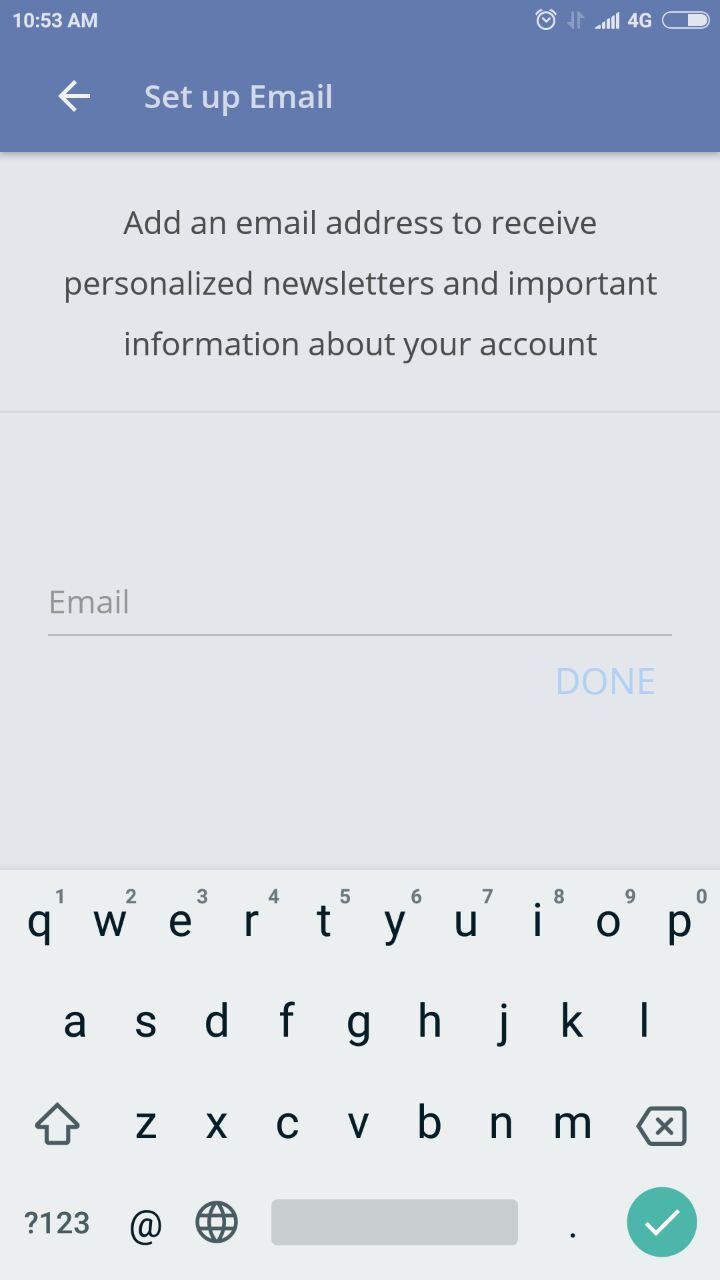 Now, choose your topics of interest by tapping on the Add topics tile. There seem to be endless interests you can select. Tap on interests you like, tap twice on interest you love.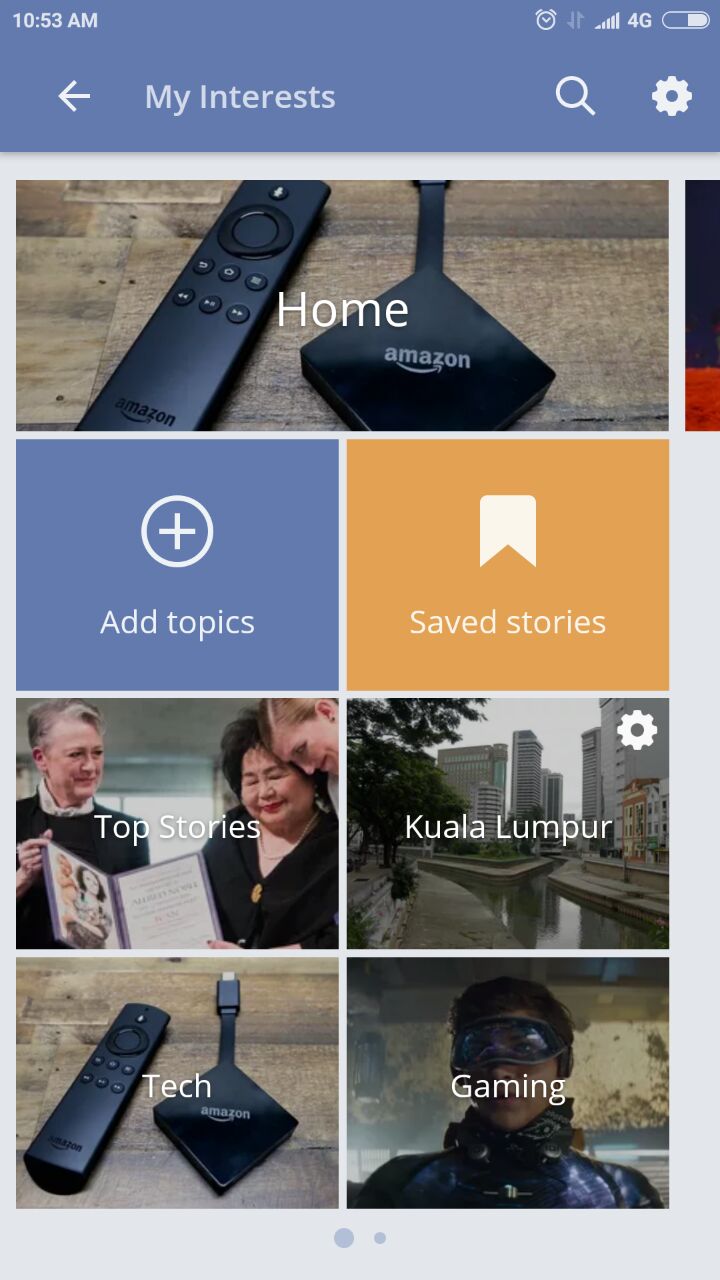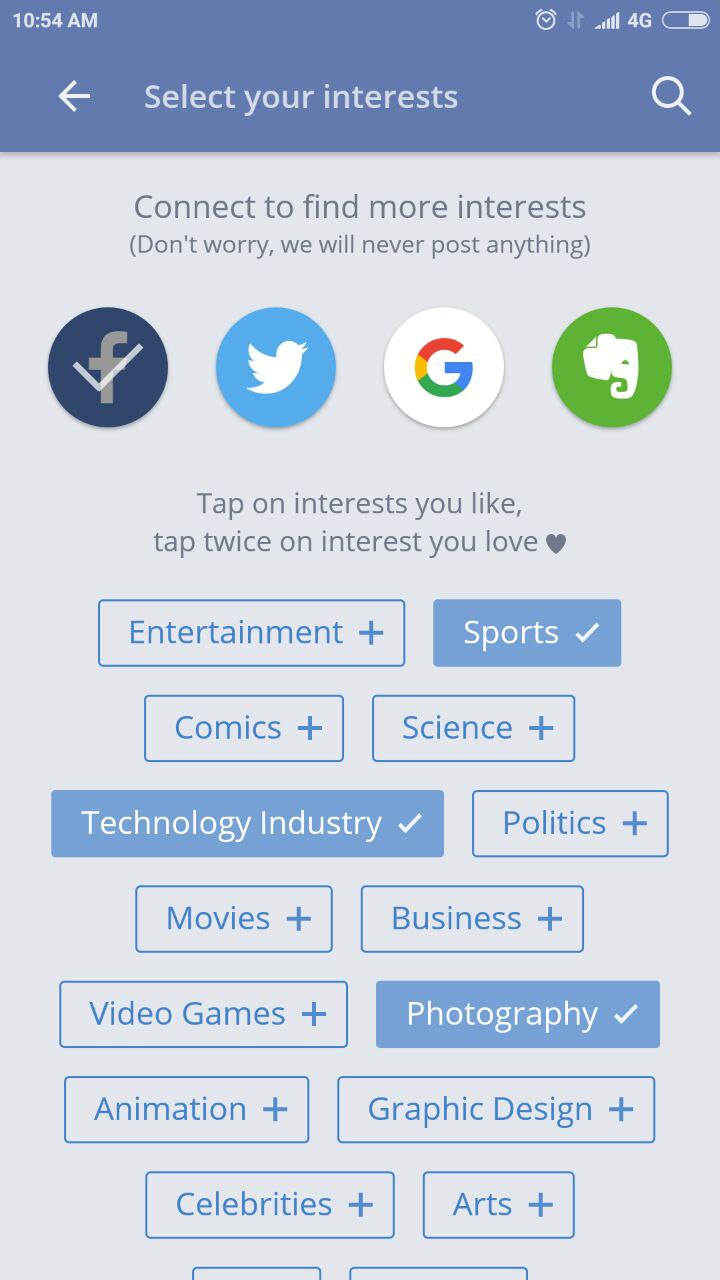 Now, you can start looking for stories you like. The interface is a pleasant one. Your topic of interests are organized into tiles. Tap on a particular category of topic and you are shown with one or at most two headlines (with picture displayed alongside) in one screen. Tap on the headline to read the story, swipe right to display other headlines. For each story, you can like or dislike it, share the story to your friends or save the story for later read.