Instagram For Android is Coming Soon. Sign Up to get Notified Once the App Go Live.
By Steve Yu on March 25, 2012
@steveyu85
'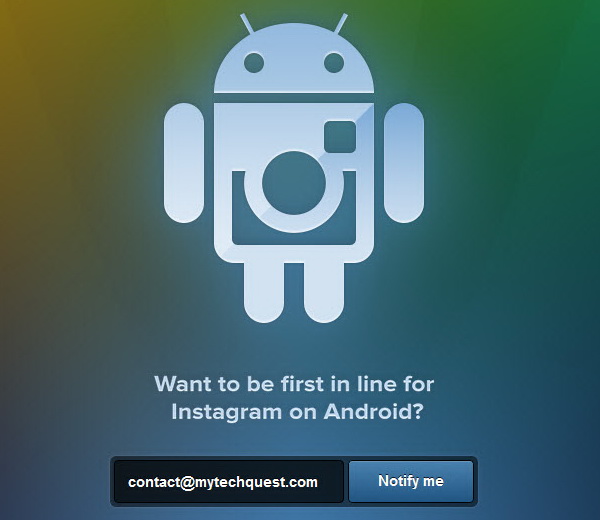 Instagram, one of the most popular apps in iOS App Store is coming to Android soon. If you haven't heard about Instagram, it is a free yet fun photo sharing application that enables you to apply a digital filter to your snapped photo and then post it to Instagram. You can share the photo on Facebook, Twitter and Tumblr too.
Now, the developer behind Instagram has set up a signup page for Android users. By signing up, you will be among the first to be notified when the Instagram of Android app hit the store in Google Play Store or Amazon Appstore. Simply give them your email address and hit the Notify me button. Done!
Thus far, the release date of the app remains unknown.
Related
Steve Yu is a technology blogger with ten years blogging experience under his belt. He is the founder of MyTechQuest.com or just MTQ.
Social Count

Android

Latest Articles

Latest Windows 10

Latest Freeware

Find Us on Facebook
Copyright © 2007 - 2017 My Tech Quest. All rights reserved. Powered by Wordpress and Hostgator.