How to stop sharing your WhatsApp data with Facebook?
By Steve Yu on August 27, 2016
@steveyu85
'
For the first time in four years, the people over WhatsApp are updating the terms and conditions, as well as privacy policy for the popular multi-platform mobile messaging app.
Many users should have greeted with the updated terms (or anytime now if you are not seeing it yet) in the messaging app. Before clicking the "Agree" button to continue using the app, you must know that by accepting the updated terms, you are agreed to share your account information in WhatsApp with Facebook. This is the part of the plan to serve you with better targeted ads. 🙂
You are given time until September 25, 2016 to agree to the terms and privacy policy or skip it for now by tapping "Not Now" at the top right of the screen. But eventually you need to accept the updated terms, to continue using the app.
The good news is you can accept the new terms and also disallow WhatsApp from sharing your account information with Facebook. There are two methods.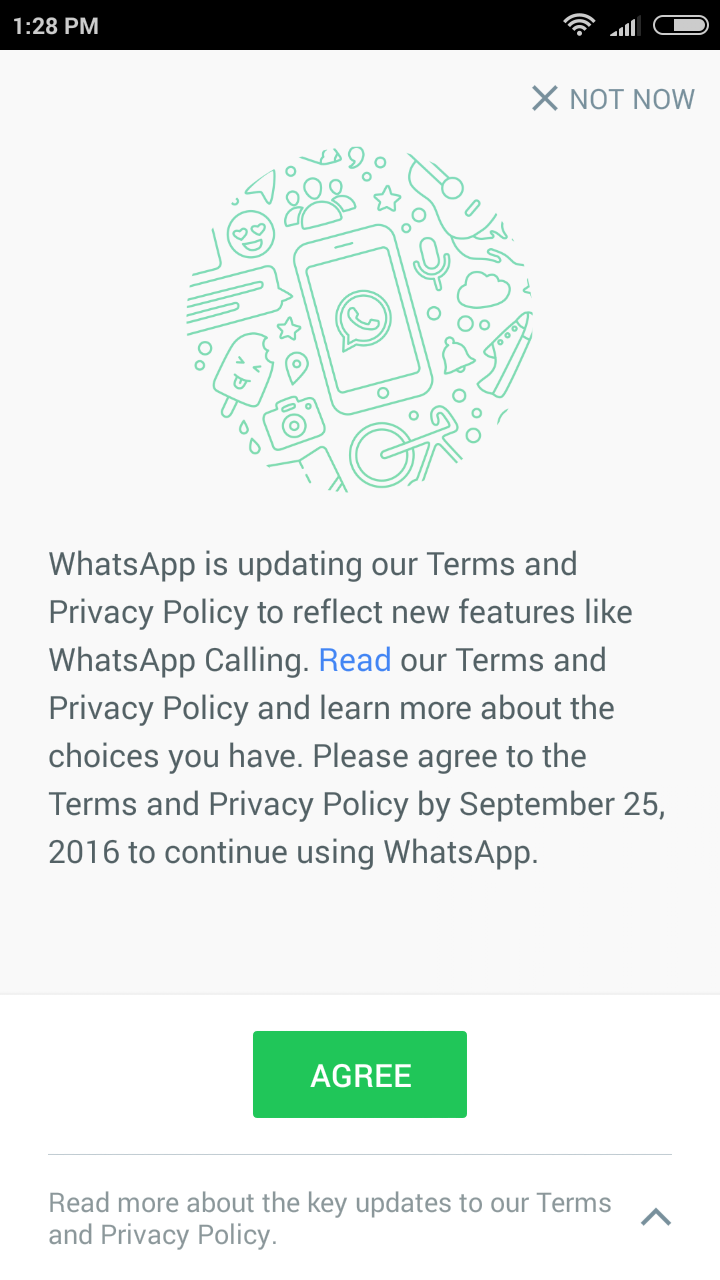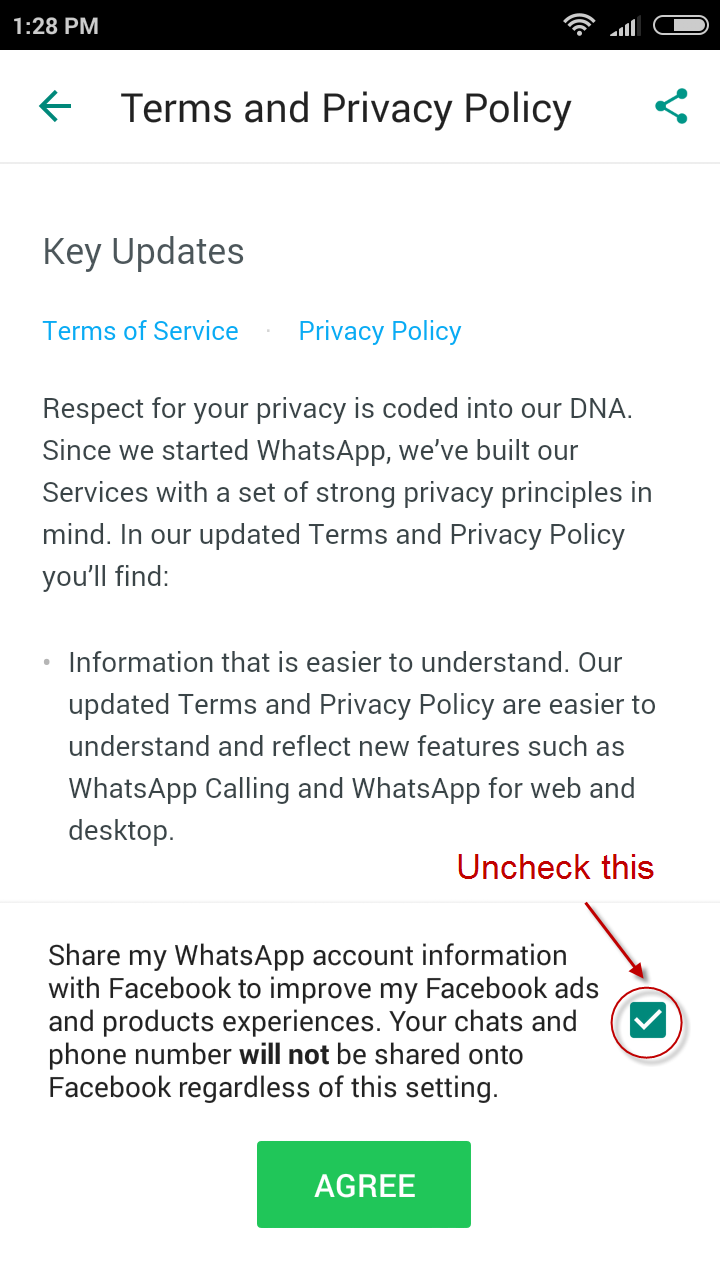 First, if you haven't agree to the new terms, tap on the "Read more" option at the bottom right of the screen. Then, uncheck the only box in the screen and tap "Agree".
Second, if you've already accepted the new terms, you have a month's time to opt out. What you have to do is go to the Settings menu and tap on the account option. Uncheck the box that reads "Share my account info". Tap Don't Share to disable.
Related
Steve Yu is a technology blogger with ten years blogging experience under his belt. He is the founder of MyTechQuest.com or just MTQ.
Social Count

Windows 10

Latest Articles

Latest Android

Latest Freeware

Find Us on Facebook
Copyright © 2007 - 2017 My Tech Quest. All rights reserved. Powered by Wordpress and Hostgator.